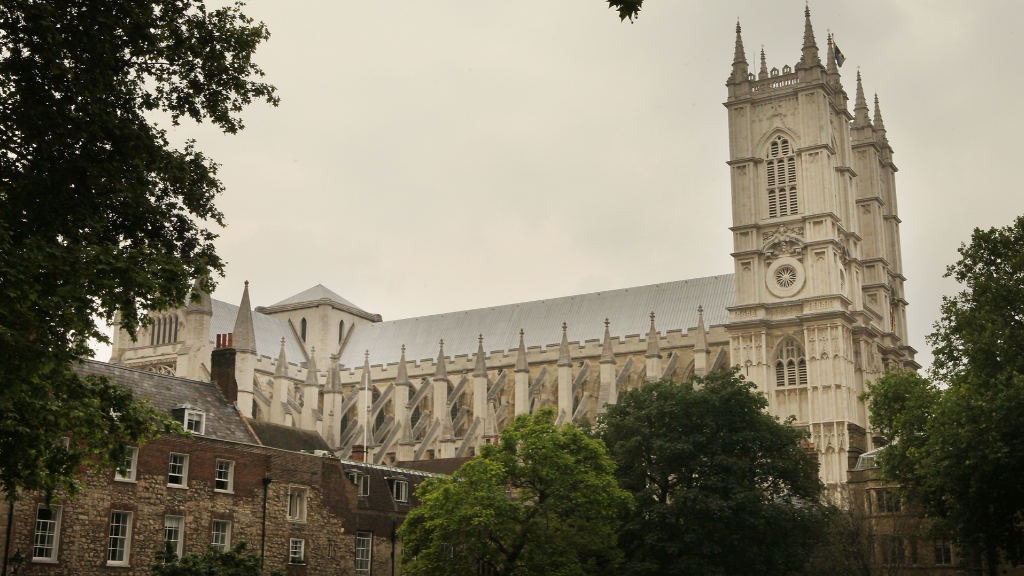 British payday lending has doubled over the last three years as struggling households who are spurned by traditional banks look to secure loans during tough times.
Now one of the leading players in this £2.2 billion (£3.4 billion) industry, Wonga, has come under spiritual attack.
The head of the Church of England has joined a chorus of criticism from regulators and politicians over irresponsible lending by the industry, and he's launched a campaign to quash Wonga and its peers.
Archbishop of Canterbury Justin Welby, a former senior oil executive and now spiritual leader for tens of millions of Anglicans worldwide, said he would allow credit unions to set up shop on church property with the aim of putting Wonga and its peers out of business.
Welby, who is a member of the U.K. parliamentary commission on banking standards, said in an interview with Total Politics that he had told the head of Wonga: "We're not in the business of trying to legislate you out of existence, we're trying to compete you out of existence."
Related: Sneaky credit card charges can cost you hundreds
The archbishop, top politicians and U.K. regulators, including the Office of Fair Trading and the Competition Commission, are concerned that payday lenders make it easy for customers to take out loans, but charge exorbitant rates of interest that push people into a downward spiral of debt.
By contrast, member-owned credit unions charge lower borrowing rates, but it's harder to access their loans because they're not as savvy with their marketing and online presence.
To put the situation in perspective, a consumer who borrowed £400 from a credit union for a month would repay roughly £409, plus a fee to join the credit union. The same loan from Wonga would cost £527, plus a £5.50 fee.
The annual percentage rate (APR) for the credit union loan would be 26.8%, while for Wonga it would be nearly 6,000%.
Related: Fix costly credit report errors
Wonga says the comparison is meaningless because its loans have much shorter terms than a year. It says it pursues responsible lending practices, declines many loan applications, and its customers have a default rate of 7%, which is comparable to credit card companies.
"We work hard to lend only to the people who can pay us back," it said in a statement.
Still, the U.K.'s Competition Commission is in the process of investigating the payday industry as a whole, and the British government is investing up to £38 million in credit unions to help them gain a competitive edge.
The Association of British Credit Unions says the money will help its members develop the systems they need to make their loans easier to access.
The Office of Fair Trading completed a review of the payday industry in March, issuing a scathing attack on payday practices and reporting that many lenders were not complying with industry rules.
A handful of these lenders have since left the payday market and some surrendered their consumer credit licenses altogether.
Welby's broadside lost some of its impact Friday after it was revealed that the church's own pension fund had invested in one of Wonga's backers. The church said an independent inquiry would look into this "serious inconsistency."