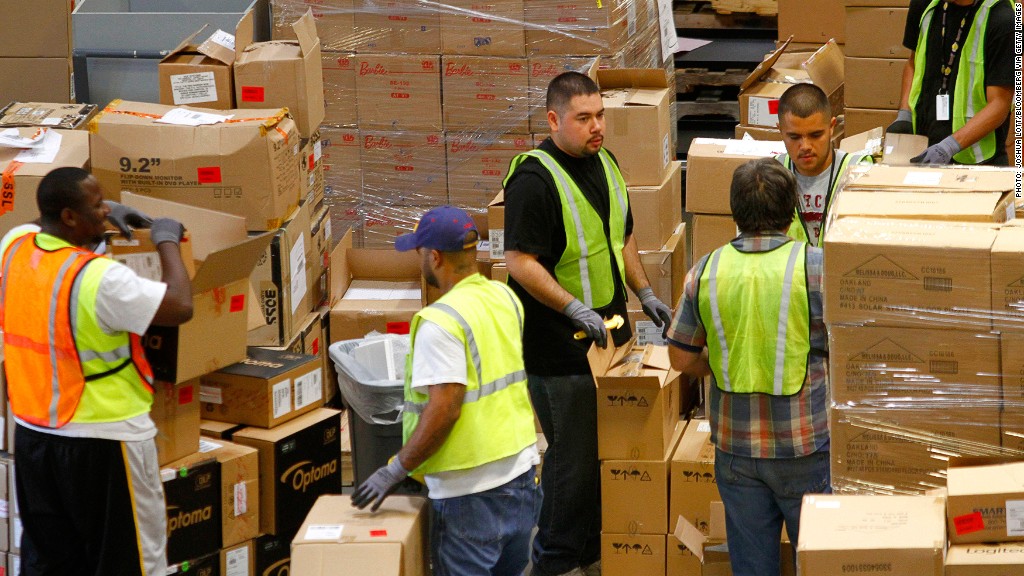 Amazon announced plans Monday to hire 7,000 workers for its U.S. operation, with most jobs offering pay and benefits far above typical retail wages, the company said.
Amazon did not give specific pay scales for the positions, but said the 5,000 warehouse jobs will pay 30% more than jobs in traditional retail stores.
The jobs are full-time permanent positions and also include stock grants that, over the last five years, have averaged 9% of pay for Amazon's full-time workers. And the company said many workers would also be eligible for 95% tuition reimbursement for those attending college, whether or not their field of study is related to their job.
In addition, Amazon is looking for 2,000 workers for its customer service department, with those jobs being a mix of full-time, part-time and seasonal positions.
Related: World's shortest work weeks
The 5,000 fulfillment center jobs represent a 25% increase in current staffing in that department.
Amazon has been increasing its network of fulfillment centers and warehouses in order to offer quicker shipping to more of its customers. Many Amazon customers now have the option of next-day delivery, and the company is looking to offer same-day delivery on some items.
Last week, Amazon (AMZN) reported a surprise loss in its most recent quarter due to bigger investments in digital products than Wall Street had been expecting. But its revenue rose 22% compared to a year earlier.
Amazon's growing sales have hurt many brick-and-mortar retailers, including book retailer Barnes & Noble (BKS), electronics retailer Best Buy (BBY) and housewares retailer Bed Bath & Beyond (BBBY). Two years ago, book seller Borders went out of business, resulting in a loss of nearly 11,000 jobs at that time.
Related: 10 hardest working countries
Amazon's fulfillment center jobs are located in Breinigsville, Pa., Middletown, Del., Chattanooga and Murfreesboro, Tenn., Charleston and Spartanburg, S.C., Patterson, San Bernadino and Tracy, Calif., Chester, Va., Coppell, Haslet and San Antonio, Texas, Hebron, Ky., Indianapolis and Jeffersonville, Ind. and Phoenix. The customer service jobs are in Grand Forks, N.D., Kennewick, Wash., Huntington, W.V., and Winchester, Ky.
President Obama is scheduled to speak at Amazon's Chattanooga fulfillment center on Tuesday, according to White House spokesman Josh Earnest.
"What the President is going to be focused on tomorrow in Chattanooga are policies that we can put in place that will support the private sector as they create jobs and continue to lead this recovery," he said.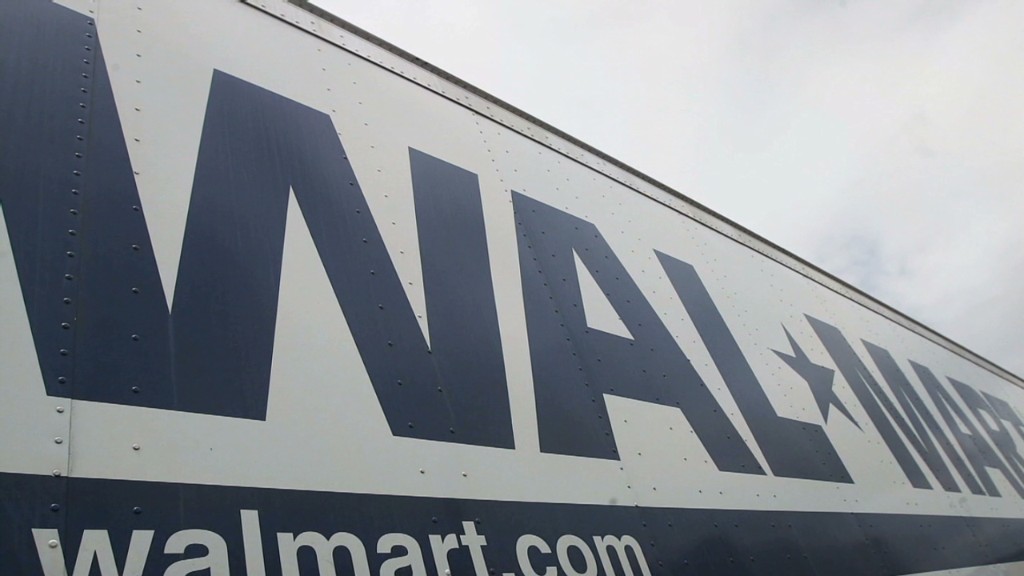 According to its SEC filings, Amazon had about 88,400 full- and part-time employees companywide as of Dec. 31, up from only 17,000 workers five years earlier. Those figures are affected by seasonal workers brought on for the holiday period.
More information on the jobs is available at www.workatamazonfulfillment.com.