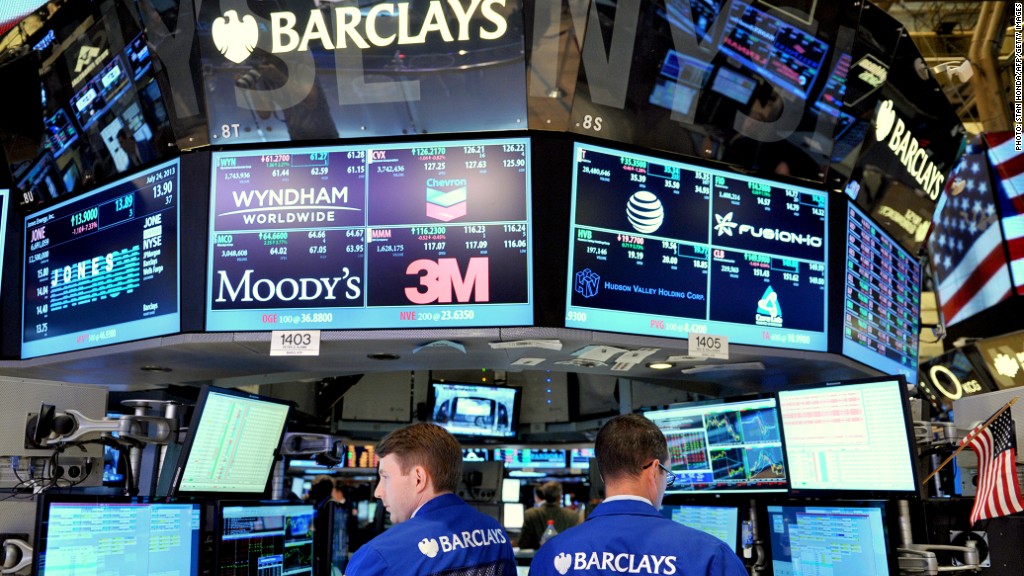 Barclays is looking to raise roughly £7.8 billion ($12 billion) by issuing new stock and debt in an effort to fill a huge capital shortfall on its balance sheet.
This move comes after British regulators discovered late last month that Barclays (BCS) had a cash gap of £12.8 billion ($19.6 billion).
The bank plans to raise £5.8 billion ($9 billion) by selling new shares at a big discount. Investors can snap up the shares at 40% below Monday's closing price.
Another £2 billion ($3 billion) will come from contingent convertible debt, which would convert to equity if the bank's capital ratio falls below a certain threshold.
Barclays is also going to be shrinking its balance sheet.
The bank said these moves will help Barclays hit the 3% leverage ratio target required by regulators. That target will ensure the bank has enough liquidity to handle difficult market conditions.
Related: Libor moving to NYSE Euronext
Shares of Barclays fell more than 8% in London trading, making it the worst performing company on the benchmark FTSE 100 index.
Barclays shares dropped nearly 4% in the previous trading session after the Financial Times first reported the plan, citing people briefed on the matter.
"Traders started the day as they ended yesterday - dumping shares in Barclays," said Marc Kimsey, a senior trader at Accendo Markets in London. "The company has bitterly disappointed with today's update."
Investors are widely unhappy that the rights issue will dilute their current stake in the bank, and many feel resentful that new shares are being offered at a huge discount.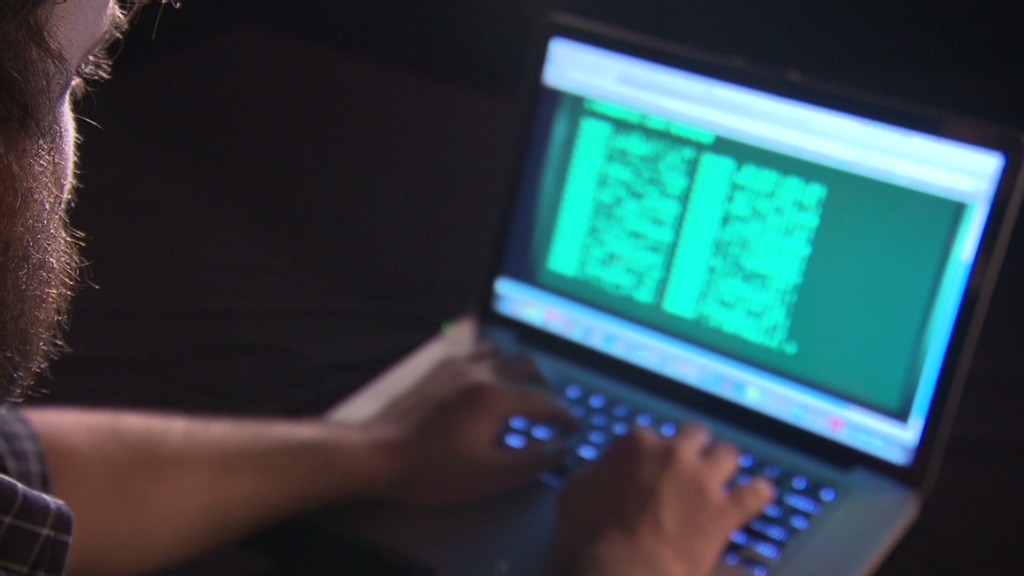 "The Board and I are aware of the implications of a rights issue for shareholders," said Barclays CEO Anthony Jenkins in a statement. "We hope to balance this with reduced uncertainty in the outlook for Barclays and with enhancement of our dividend payout from 2014."
Separately, Barclays reported quarterly results showing it was setting aside an additional £2 billion ($3 billion) to settle claims related to its mis-selling of certain financial products.