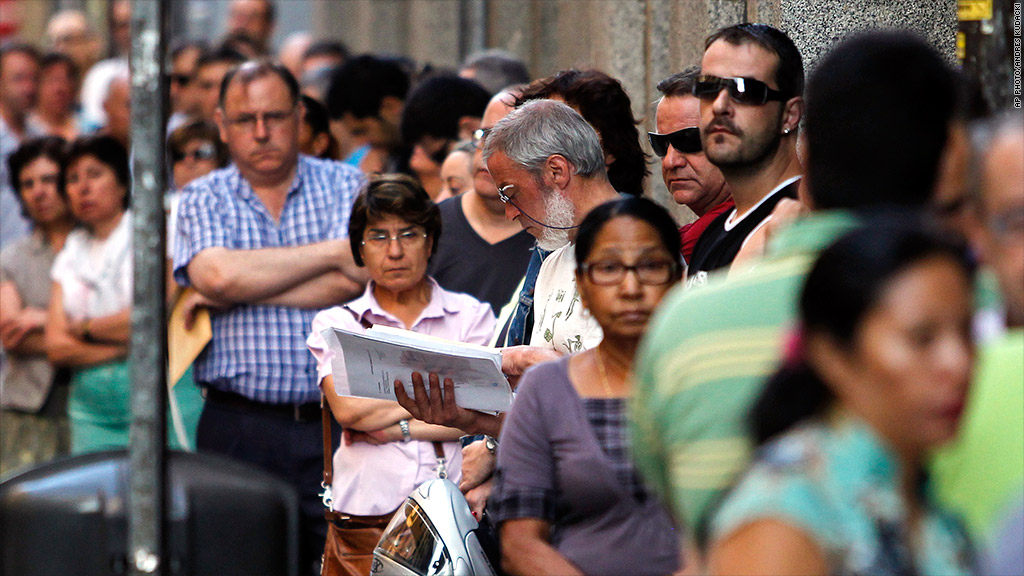 The eurozone -- plagued in recent years by sky-high joblessness and rampant youth unemployment -- might be turning a corner.
New figures for June indicate a slight decline in the number of jobless people across the region, though the unemployment rate remained steady at a record high of 12.1%.
Compared to the previous month, there were 24,000 fewer people looking for work across the 17-nation region, according to Eurostat data. That's not much of a change in the grand scheme of things, but it's certainly a start.
Related: U.K. economy picks up pace
"June's dip in unemployment is likely a reflection of recent increased signs that eurozone economic activity has stabilized, and it fuels hopes that the eurozone can eke out marginal growth over the second half," said Howard Archer, chief European economist at IHS Global Insight.
"Even so, we doubt that June marks a decisive turnaround in eurozone labor markets and we suspect that unemployment will trend modestly higher over the coming month," he said in a research report.
The unemployment rate in the eurozone has remained at the record 12.1% for the past four months. In April, unemployment was reported to have hit 12.2%, but that was later revised down by Eurostat.
The current data show 19.27 million people were out of work in the eurozone in June.
Related: The 10 hardest working countries
As has been the case for awhile, Spain and Greece have the highest levels of unemployment. The latest data show unemployment levels were above 26% in both countries, with youth unemployment well above 55%.
Meanwhile, Austria and Germany maintained the lowest jobless levels out of the 17 countries that use the euro currency. Austria's unemployment was 4.6% and Germany's unemployment was 5.4% in June.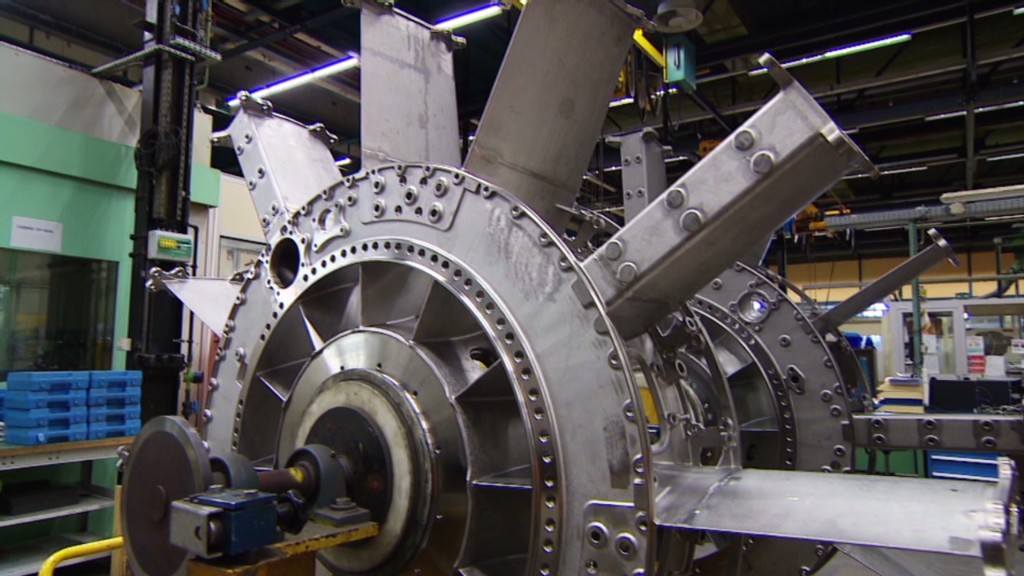 This unemployment data come a day after official statistics showed Spain's economy contracted for a seventh consecutive quarter, although the data indicate the contraction in gross domestic product was very small.
"The GDP number from Spain showed that the rapid decline in growth has started to ease, raising the prospects for positive growth in the forthcoming months, if indeed, we continue to see solid signs of improvement in all facets of economic activity across the eurozone," said Ishaq Saddiqi, a London-based market strategist at ETX Capital.