Sturm, Ruger & Co. shares jumped Thursday after the gun maker reported another quarter of strong sales and earnings growth.
Shares of Ruger (RGR) rose nearly 5% to end the day at $53.23.
Gun sales have surged this year as consumers anticipate more stringent gun laws in the wake of recent mass shootings, including the school massacre in Newtown, Conn.
While the trend continued in the second quarter, Ruger CEO Mike Fifer said gun demand appears to be returning to "more normalized growth rates."
"We haven't seen any slowing in demand for Ruger products," Fifer told analysts during a conference call. "But we have heard anecdotally that the normal seasonal slowdown is starting."
Related: Record sales for Smith & Wesson
He said sales in the current quarter could represent a "reset from the huge surge" that began late last year.
Ruger said second-quarter net sales rose 50% to $119.6 million. That translated to earnings-per-share of $1.63, up from 91 cents in the same period last year.
Fifer said the results were driven by unusually high sales of firearm accessories, including magazines.
Gun control advocates have been pushing for a ban on high-capacity magazines, which have been used in mass shootings nationwide. As a result, those magazines have been selling out at gun shops and online, even as prices skyrocket.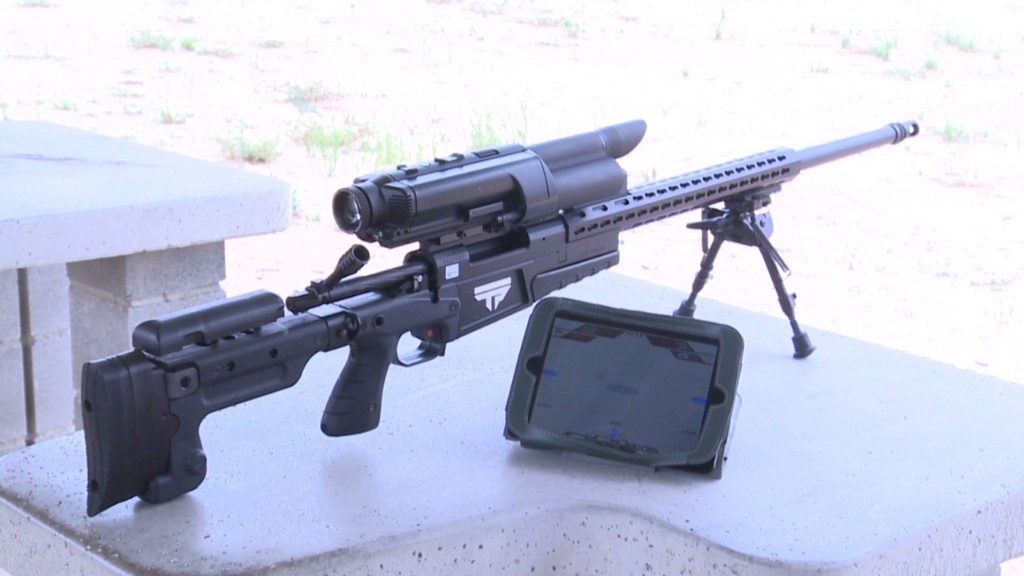 Fifer said the growth in accessories sales came after Ruger added additional capacity "to take advantage of that demand."
Ruger also reported strong sales of new products, such as the LC 380 pistol and SR 45 pistol.
Overall, Fifer said the company's performance in the quarter was driven by "the anti-gun political environment," as well as new products, and the growing number of gun owners.
While he was skeptical that the spike in gun sales would last much longer as the political debate over gun control cools, he remains confident that the gun industry will continue to grow overall.
Related: Ruger is selling everything it makes
Ruger is in the process of opening its first new production facility in 20 years at a location in North Carolina.
After rising to record high levels in December 2012, the number of federal firearm background checks has slowed but still represents solid demand, according to Fifer.
As measured by the National Instant Criminal Background Check System, or NICS, criminal background checks rose 16% during the second quarter.
"There isn't an industry in America that wouldn't be delighted to see underlying demand grow 16% in a quarter," he said.