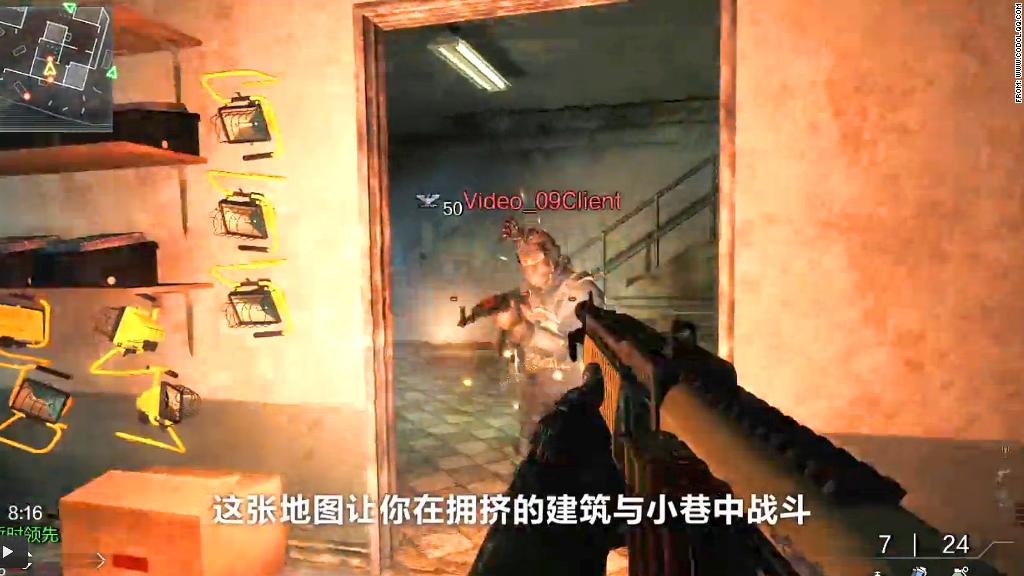 Every bloodthirsty, militaristic first-person shooter video game needs an enemy -- but it's not always clear who that should be.
U.S. video game developer Activision Blizzard is expanding into China with its popular "Call of Duty" series. But while American players are accustomed to fending off invading Russians, those politics won't translate well in China.
So, who will the Chinese be killing on the virtual battlefield?
No one knows yet. Both Activision (ATVI) and its new Chinese partner, Internet company Tencent (TCEHY), declined to say.
If the Chinese version of "Call of Duty" -- due as early as next year -- follows in the footsteps of "Glorious Mission," a game made by the Chinese military, the enemy would resemble U.S. soldiers. But that would be sure to rile up those in the United States.
Related: Activision goes solo in $8.2 billion deal
The joint project, Call of Duty: Online is receiving added attention because of a recent investment from Tencent that will help Activision separate from French media company Vivendi.
China has the world's largest base of online game consumers, but few U.S. companies have penetrated the market. Developers like Electronic Arts (EA) and Rovio have had success with games like "Plants vs. Zombies" and "Angry Birds." But those games aren't as politically charged -- or violent -- as first-person shooters.
"Call of Duty" was the top-grossing video game of 2012, raking in $1 billion in just the first 15 days of its release, so there's a lot on the line for both companies. Picking the wrong enemy risks offending whoever ends up on the other end of the barrel.
"There will be pressure to depoliticize," said Scott Stein, a game industry reviewer at CNET. "You can't take the violence out of the game, but you don't need to have nationalities of the people that you're playing against."
That gets difficult, however, when political entanglements are the very plot devices that justify a game's violence and military action.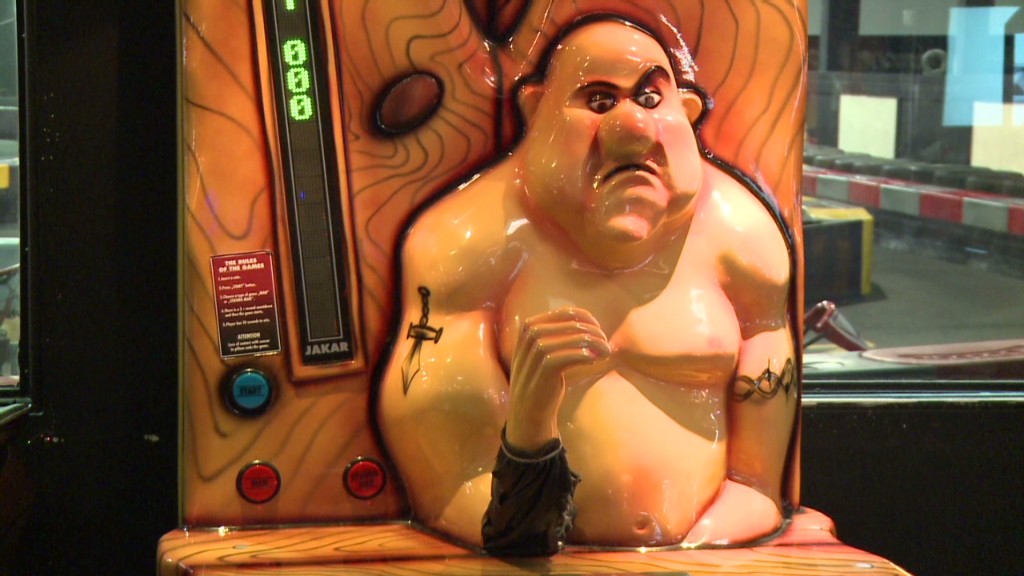 If the game falls prey to the same Chinese stereotypes portrayed on popular television programs, the enemy would likely be Japanese, said Boston University international relations professor William Grimes.
But, like all video games in mainland China, Activision's version will need approval from the Chinese government. Grimes said it would likely prefer less controversial enemies. He imagines three possibilities, all based on actual problems the country faces today: seafaring pirates, separatist members of China's Islamic Uyghur people or an island dispute with unidentified foreigners.
"If you have naval combat over islands, everybody will know what that is, but there's plausible deniability," said Grimes, referring to China's feud with Japan over the Senkaku/Diaoyu Islands.
Related: Zynga drops U.S. online gambling plans
For now, it's all a matter of speculation. The game is just in its initial testing phase, according to Tencent spokeswoman Jane Yip. And so far, a limited version of the test model available to Chinese players doesn't look any different from its U.S. counterpart. But Activision has said players in China will get their own story.
As opposed to the U.S. model, in which players shell out $60 or more to buy a copy of the game, Chinese players will be able to download the computer game for free, then pay for additional in-game items. Its top competitor will likely be Glorious Mission, which launches to the public on Thursday.
-- CNNMoney's Wenqian Zhu contributed to this report.