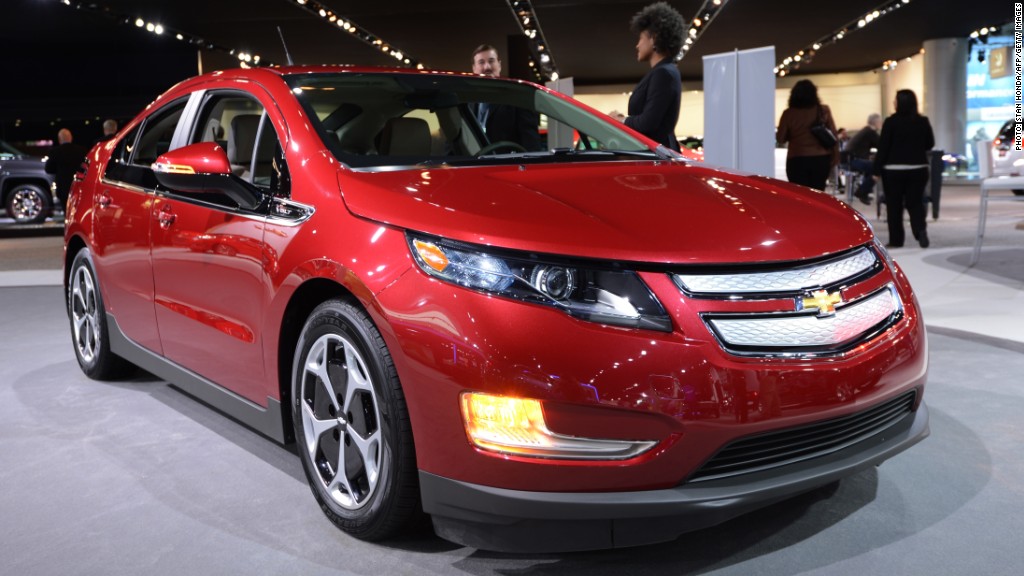 General Motors announced Tuesday that it will knock $5,000 off the sticker price of a new Chevy Volt, making it the latest electric car to be steeply discounted as automakers battle for buyers.
Customers will be able to get the discount on 2014 Volts, reducing the car's starting price from $40,000 to $35,000. Government tax rebates can bring the price down as low as $27,495, GM says.
Pricing and incentives on electric cars have been getting more aggressive recently as automakers try to improve sales.
GM (GM) has already offered steep rebates on the 2012 and 2013 editions of the Volt. In similar fashion, Nissan and Honda have offered aggressive discounts on their Leaf and Fit EV electric cars.
"We have made great strides in reducing costs as we gain experience with electric vehicles and their components," said Don Johnson, a vice president at Chevrolet. "The 2014 Volt will offer the same impressive list of features, but for $5,000 less."
Interactive: Look inside the Tesla Model S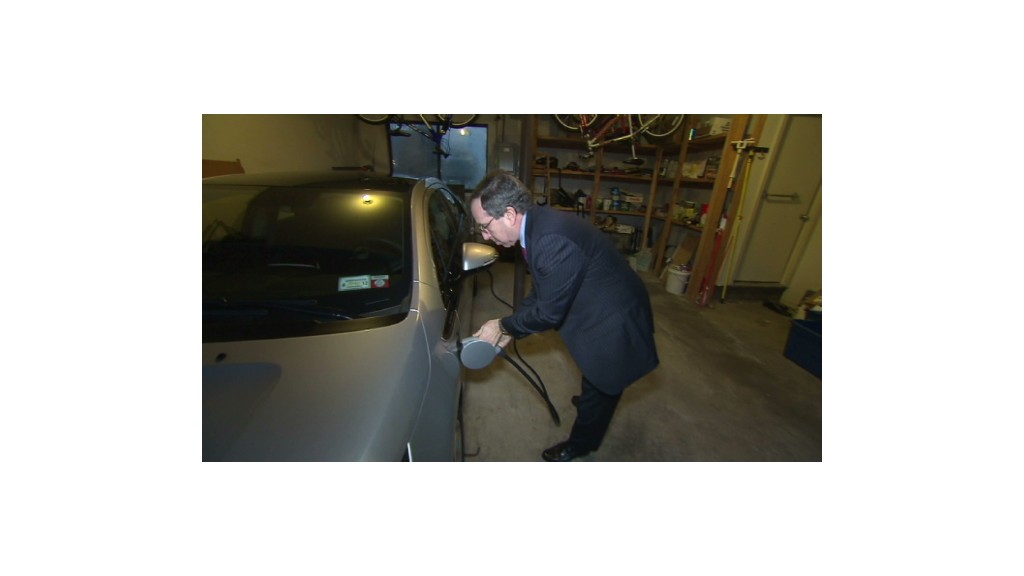 While automakers often lose money on electric cars, they are nevertheless an important part of the business. California -- the largest auto market in the United States -- requires car makers to sell a certain number of plug-in cars if they wish to do business there.
Alec Gutierrez, senior analyst at Kelley Blue Book, said that GM is likely to follow the price cut with a more aggressive leasing program that will appeal to a wider consumer base.
"Chevrolet has quickly discovered that when price savings at the pump and ultimately value are your key selling points, a $40,000 cost of entry makes for a difficult hurdle to overcome for most budget conscious consumers," Gutierrez said.
Related story: 5 really-great big cars
Even with the built-in tax breaks for eligible buyers, electric vehicles have struggled to gain market share. No more than a few thousand Volts are sold each month in the U.S., a tiny fraction of overall auto sales.
According to Kelly Blue Book, GM has sold only 11,643 Volts so far this year. In 2012, GM sold 23,461 of the cars.
Nissan's Leaf, which had consistently trailed the Volt in U.S. sales until March this year, has since pulled ahead thanks to the introduction of a $199 a month lease and increased production at its plant in Tennessee. Leaf sales totaled 11,703 through July, according to tracker Autodata.
Limited range is one of the most common consumer complaints when it comes to electric cars. The Volt is a plug-in model that can go about 40 miles on a charge, but also has a gasoline engine to provide power for longer drives.
-- CNNMoney's Chris Isidore contributed reporting.