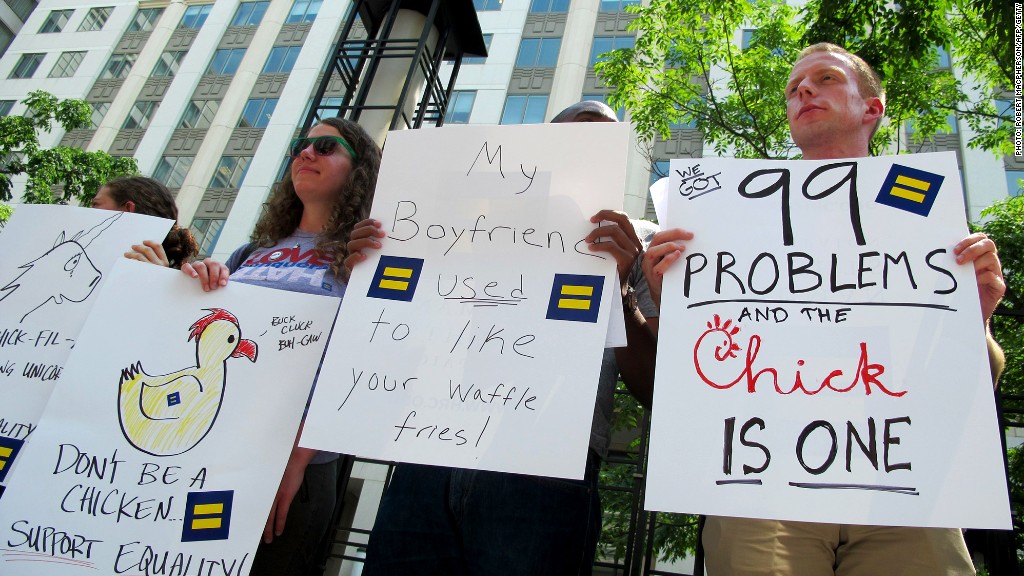 Does your favorite restaurant oppose same-sex marriage? Is your bank investing in the Keystone Pipeline? Does your go-to brand of makeup test its products on animals?
Finding out the answers to those questions may be harder than you think.
"More and more consumers [are saying], 'If I'm supporting this company by buying a product or investing in it, I want to make sure it supports my personal values, and I don't want to buy from a company that doesn't,' " said Dara O'Rourke, associate professor of environmental and labor policy at the University of California, Berkeley, and co-founder of Good Guide, a website that rates and reviews over 5,000 companies based on their environmental, health and social policies.
But unless a company has been all over the news because of a controversial policy or view -- like Chic-fil-A when its CEO came under fire for opposing same-sex marriage -- you'll have to do a little digging.
Related: 9 surprising customer protests
Of course, what one person feels is ethical, another might think is wrong. So we're all on our own in deciding the role our values play in where we put our money. Here are just a few hot button issues and places to start your research.
Animal rights: Find out if a company is testing its products on animals by looking at lists from PETA (People for the Ethical Treatment of Animals) and the Coalition for Consumer Information on Cosmetics.
Environment: Climate Counts, a nonprofit aiming to combat climate change, scores companies based on their carbon footprint, impact on global warming, stance on climate legislation and public disclosure of climate policies and actions. More than 100 companies have been rated so far. IBM (IBM) and L'Oreal are among the high scorers.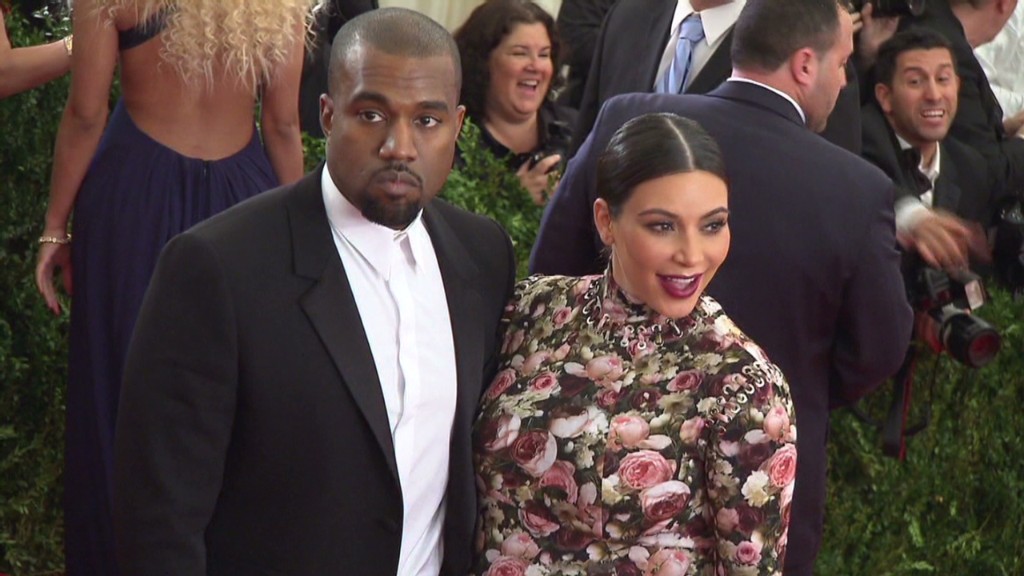 Health: The Organic Consumers Association has a directory of green and organic companies that lets you search by state. For makeup and cosmetics, The Environmental Working Group maintains a cosmetics safety database that scores companies and products based on their ingredients and how safe they are for your body, including whether they contain anything suspected to cause cancer or developmental or reproductive problems.
LGBT rights: To gauge how friendly a company is to its lesbian, gay, bisexual and transgender employees, the Human Rights Campaign has a Buyer's Guide to Corporate Equality that scores companies based on their LGBT policies, including whether they offer domestic partnership benefits or transgender-inclusive health insurance. ExxonMobil carries the lowest score of negative 25. Gap (GPS), Chrysler, Citibank (C), Kellogg (K) and Walt Disney (DIS) all boast perfect scores.
Related: Does sustainability matter to investors? Depends who you ask
Oil and fracking: Hydraulic fracturing, a practice known as "fracking" that involves injecting water, sand and chemicals into the ground at high pressure to crack shale rock and bring oil to the surface, has been driving the energy boom in the United States. But it has environmentalists up in arms.
It's easy enough for those opposed to fracking to avoid the major companies involved with the practice. It can be harder, though, to determine when you are indirectly supporting the cause by doing business with a firm that is invested in a fracking company.
TD Bank (TD), for example, has come under fire for holding shares of TransCanada (TRP), the oil giant behind the controversial Keystone XL pipeline. Without all of the attention from environmentalists, however, this may not have been so obvious for TD Bank customers.
Related: What businesses owe the world: Then and now
You can find out whether your bank, retirement plan provider or investment firm has a big stake in a company you don't like simply by looking at that company's major shareholders, which are listed on financial websites like Morningstar or CNNMoney.
Faith-based investing: There are a number of investing firms that invest only in companies that are aligned with certain religious beliefs. Many of these are aimed at the world's two largest religions, Christianity and Islam.
The Biblically Responsible Investing Company, for example, invests in companies based on 60 criteria that it says are "important to Christians." This means your money won't be placed in companies that donate to organizations that support abortion rights, provide domestic partnership benefits to lesbian and gay employees or are involved in the sale of pornography or cigarettes.
The Amana Mutual Funds Trust, meanwhile, is an Islamic fund that only makes investments that it deems "consistent with Islamic principles," screening out interest-bearing securities and companies involved with alcohol and pornography, among others.