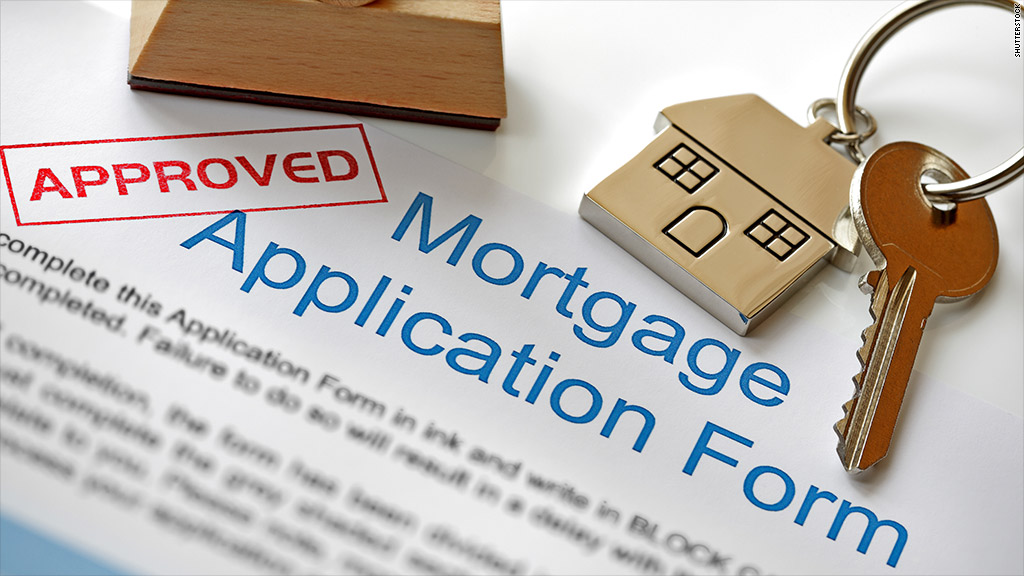 Homebuyers may have enjoyed record low mortgage rates over the past year, but they were paying a pretty penny when it came time to close the deal.
Nationwide, closing costs averaged $2,402 over the past year, up 6% from $2,264 in 2012, according to a survey by Bankrate.com. The estimates were based on a $200,000 mortgage for buyers with good credit and a 20% down payment.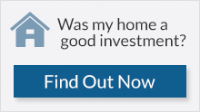 Related: Home prices keep soaring
Origination fees, also called underwriting fees, rose 8% to $1,730. Meanwhile, third-party fees, which include the cost of an appraisal and credit check among other things, ticked up 1% to an average of $672.
Since mortgage rates were near record lows for most of this year, lenders had a steady flow of customers seeking new loans or refinancing existing ones.
"Lenders really didn't have to compete as much for business, they were free to charge higher closing cost fees," said Polyana da Costa, senior mortgage analyst at Bankrate.com.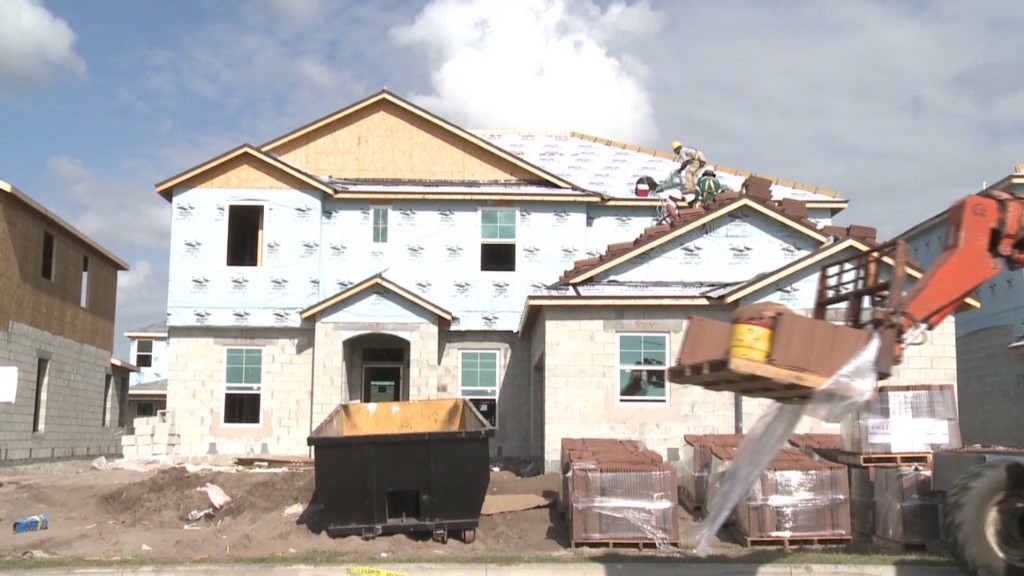 But as mortgage rates rise, the pool of customers looking seeking loans is starting to shrink. In order to attract customers, lenders will likely start to discount closing costs, says da Costa.
According to Bankrate's survey, Hawaii has the highest closing costs in the country at an average of $2,919. That's mainly due to the high cost of running a business in the state. In addition, there are fewer mortgage professionals in Hawaii.
Alaska came in second with an average closing cost of $2,675, followed by South Carolina, at an average of $2,658 and California at $2,639.
Related: 5 Things to know about rising rates
Buyers in Wisconsin paid the least, at an average of $2,119, followed by Missouri, at $2,118 and Kansas at $2,193.
While most prospective homebuyers shop around for the best interest rate, far fewer shop around for the best deal on closing costs. If the closing cost fees are a bit steep, however, the lender may be willing to negotiate.
"If you think you are being charged too much, negotiate," said da Costa. "It doesn't hurt to ask."
Bankrate surveyed up to 10 lenders in each of the 50 states. It excluded costs associated with title insurance, title search, taxes, property insurance, association fees, interest and other prepaid items.
5 most expensive states for closing costs
| Rank | State | Origination fees | Third-party fees | Total fees |
| --- | --- | --- | --- | --- |
| 1 | Hawaii | $1,970 | $949 | $2,919 |
| 2 | Alaska | $1,925 | $750 | $2,675 |
| 3 | South Carolina | $1,935 | $723 | $2,658 |
| 4 | California | $1,977 | $662 | $2,639 |
| 5 | New Mexico | $1,807 | $760 | $2,566 |