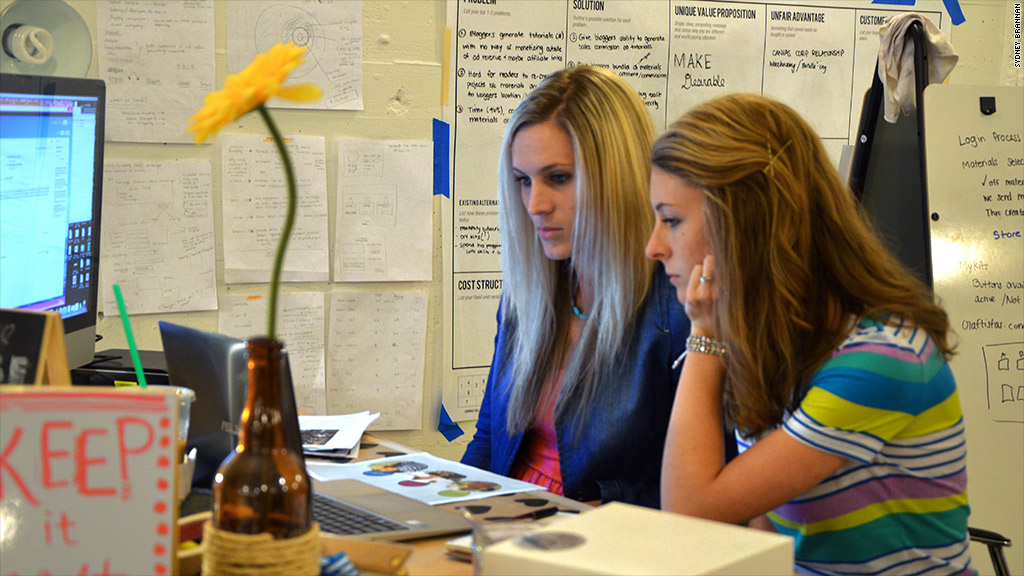 Tucked away in the Ozark Mountains, near the birthplace of America's largest retailer, there's a thriving ecosystem for entrepreneurs.
In the last five years, nearly 300 startups have launched in northwest Arkansas -- home to Wal-Mart (WMT) -- raising more than $190 million in funding, according to Jeff Amerine, director at the University of Arkansas' Technology Ventures.
The world's largest retailer is headquartered in Bentonville, and over the past few decades, more than 1,300 of its suppliers, including Procter & Gamble (PG), Coca-Cola (CCE) and Nestle, have opened offices in the region solely dedicated to managing relationships with the retail giant.
Over the years, this drew top-notch corporate talent to Arkansas but also dominated jobs and economic activity in the region.
"These flagship companies sucked up the talent," said Amerine. "Ten years ago, there was no startup pulse here because college graduates and others who moved here found jobs with these companies."
But in recent years, many executives here have started their own companies, have become mentors or are funding early-stage startups.
Related Story: Forget Silicon Valley. These startups are hot on Arkansas.
Arkansas is also aggressively courting entrepreneurs. In addition to tax credits and training programs, it's funding several new business incubators. The ARK Challenge, the Genesis Technology Incubator at the University of Arkansas and the Vic Technology Venture Development are providing fledgling firms with much-needed office space, equipment, funding and access to industry experts.
The tech-focused ARK Challenge, which was launched in March 2012, runs a 14-week investment and entrepreneurial boot camp program.
By September, The ARK Challenge will have accepted and hosted 24 startups -- primarily tech companies developing products to benefit the region's retail, food processing and logistics industries -- and will have invested $2 million in private funding to support them, said Jeannette Balleza, the incubator's director.
While entrepreneurs are keen to tap into the area's large network of experts, Balleza said they're also drawn to northwest Arkansas' other advantages: Low business expenses and the inexpensive cost of living.
Related Story: Wal-Mart's 'American Idol'-style contest is back
Rick West and Henry Ho launched a market research company called Field Agent in Fayetteville, Ark. in 2010.
Ho was part of Procter & Gamble's (PG) executive team that set up the company's Wal-Mart supplier office in Arkansas in 1989. He left a few years later for a company assignment overseas but came back to the region to launch Field Agent with West and two other partners.
The startup developed an app that pays users $3 to $10 for completing tasks like filling out surveys, photographing products in stores and writing reviews. It currently has 260,000 members, employs 35 people and has generated $5 million in revenue.
"Silicon Valley is great for the tech world. [But] if your business deals with retail or consumer products or supply chain logistics, then this is the place to be," said Ho.