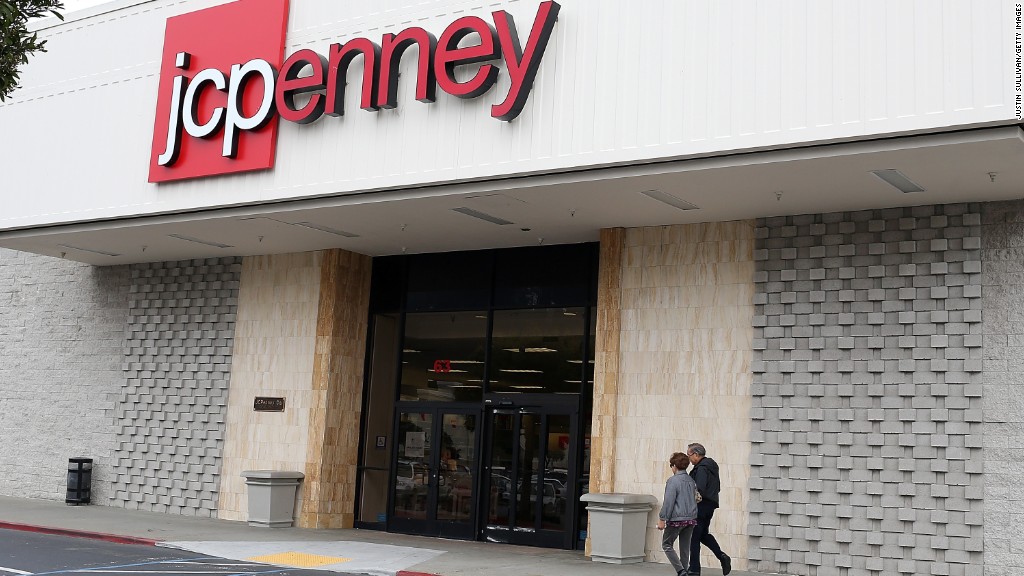 J.C. Penney is coming under fire for a "back-to-school" ad that shoppers say promotes bullying and puts pressure on families.
The ad features a group of children with voice-over from a mom who has to buy clothes for her son's upcoming school year. She says, "This stuff can make or break your entire year." The narration airs over a shot with a pre-teen boy sheepishly looking around as he sits alone at a school lunch table.
Dozens of parents have taken to J.C. Penney (JCP)'s Facebook page to say that the commercial promotes bullying, because it shows a child sitting alone based on the clothes he is wearing.
"Every day kids are made fun of [for] what they do or do not have...and your ad has just added one more thing that a child can be bullied about," JoAnn Robertson posted.
Related: J.C. Penney fighting for survival
"Shame on you, J.C. Penney for your callous advertisement," Cynthia Logan wrote. She said the ad is a slap in the face to parents, children, communities and organizations working to bring awareness to the issue of peer abuse.
Other parents pointed out that the ad not only puts pressure on children, but also places a heavy burden on cash-strapped parents to buy the latest outfits lest their children face lunchtime alone.
"On behalf of all the families struggling to pay rent/mortgage, your ad sends a terrible message," Liz Hannity wrote. "You are saying their kids will have a horrible year if their families can't afford to buy them the cool clothes."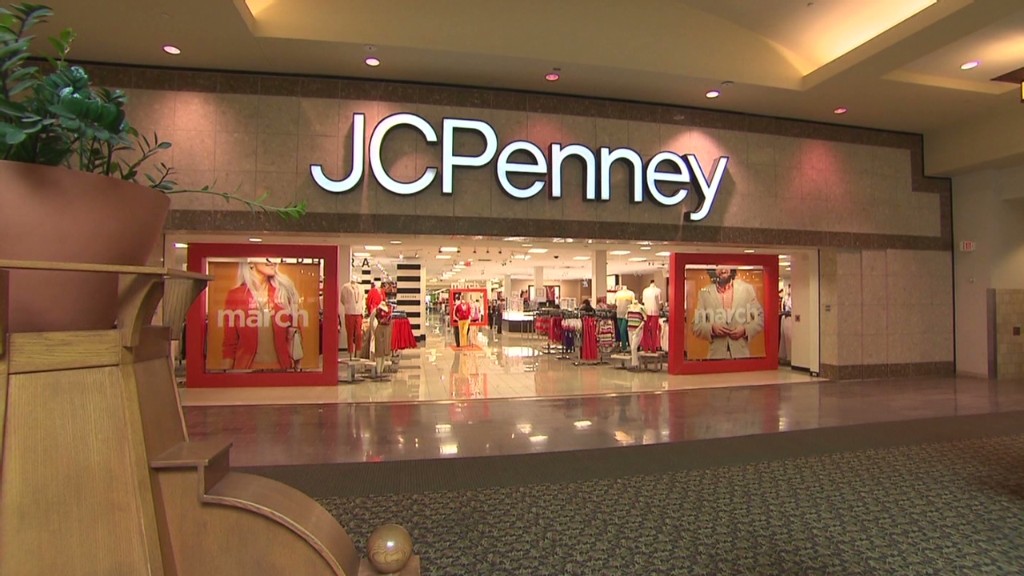 Many angry parents vowed to spend their back-to-school budgets elsewhere after watching the commercial.
"We always shop for our back to school clothes at JCP. We will not be shopping with you this year. I can assure you JCP will see as few of my dollars as I can possibly manage in the future," Kim Martin Playnick posted.
J.C. Penney said the ad aired on TV earlier this summer, but that it's no longer part of its current TV campaign. A spokesperson said it was already scheduled to stop airing as new ads rolled out.
The company said it was not its intent to "trivialize or promote bullying." It responded to a number of Facebook comments with a similar statement. The company said it also supports a number of anti-bullying campaigns.
Upset parents is the last thing J.C. Penney needs as it is struggling to keep customers. Sales have fallen in the last two years after shoppers rejected the store's strategy of moving away from short-lived discounts and sales.
The company's stock has dropped over 27% in the past month and are down 35% this year. It's led to the dramatic exit of former CEO Ron Johnson in April.
Related: Worker: I miss the old J.C. Penney
J.C. Penney aired a mea culpa ad on YouTube this spring, copping to making mistakes and pleading with customers to come back.
The ad says J.C. Penney listened to what customers want and need. "Come back to J.C. Penney," it urges. "We heard you. Now we'd love to see you."
The trouble stems beyond customers and into its board. On Tuesday, activist investor Bill Ackman resigned from the board, lashing out at the company for not giving him access to its financials. He called on the board to move faster with its search for a permanent CEO.
Shares were down nearly 3% on the news Tuesday.