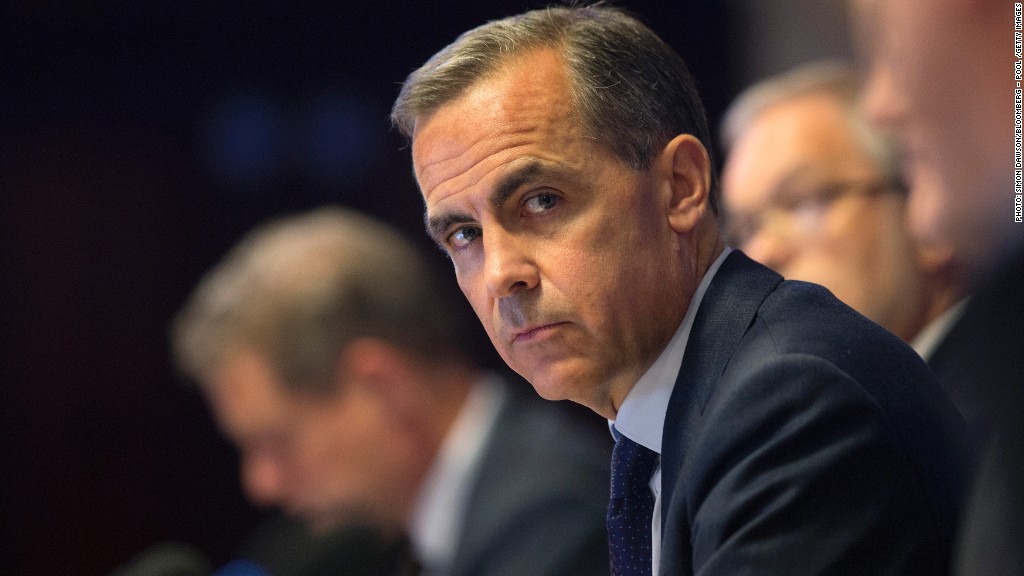 Hailed as the savior of the U.K. economy when appointed nine months ago, Bank of England Governor Mark Carney is facing growing skepticism just seven weeks after taking up office.
Doubts are growing about Carney's signature policy -- guiding markets to expect rock-bottom interest rates for the foreseeable future -- given a rapid improvement in the economy's fortunes in the months between his appointment and first major policy initiative last week.
Earlier this month, Carney assured investors that the bank would not raise interest rates until U.K. unemployment fell to 7%, a level that it forecast would not be seen for three years.
But the forecast is looking less and less sustainable with each positive economic report.
While investors were initially excited about the guidance and home buyers were thrilled at the promise of cheap borrowing for a sustained period, markets expect official interest rates to rise much sooner than the bank predicts.
Related: Europe exits recession
"We believe the Bank of England is wrong about the economy once again and needs to acknowledge that hikes are needed sooner rather than later," said Philip Rush, U.K. economist at Nomura.
Rush's views are echoed by other experts who say Carney may be taking an overly pessimistic view of the recovering economy and his policy of "forward guidance" may be fighting yesterday's battles.
Related: British housing boom -- or bubble?
The world has clearly changed since Carney was appointed to head the Bank of England back in November. At that point, the U.K. economy was still struggling and Europe was mired in a seemingly endless recession. Economists and investors hailed Carney's appointment, hoping he would be able to haul the U.K. out of its economic rut.
But now that all signs are pointing to growth, and the U.K. housing market is starting to boom, Carney's extreme dovish stance seems out of step with the times.
"The upturn in the economic data has made it difficult for Carney to implement the policy that he's been selling for the past six months or so," said Rob Wood, chief U.K. economist at Berenberg.
Dissent isn't just coming from outside the Bank of England. Minutes from the central bank's policy setting meeting released Wednesday showed one member of the committee -- Martin Weale -- voted against the "forward guidance" policy to flag his concern about the potential for rising inflation over the next two years.
In a separate report released Wednesday, the U.K. unemployment rate remained steady in the second quarter at 7.8%. However, the data also showed a much bigger fall in jobless claims -- down 29,200 between June and July -- than expected.