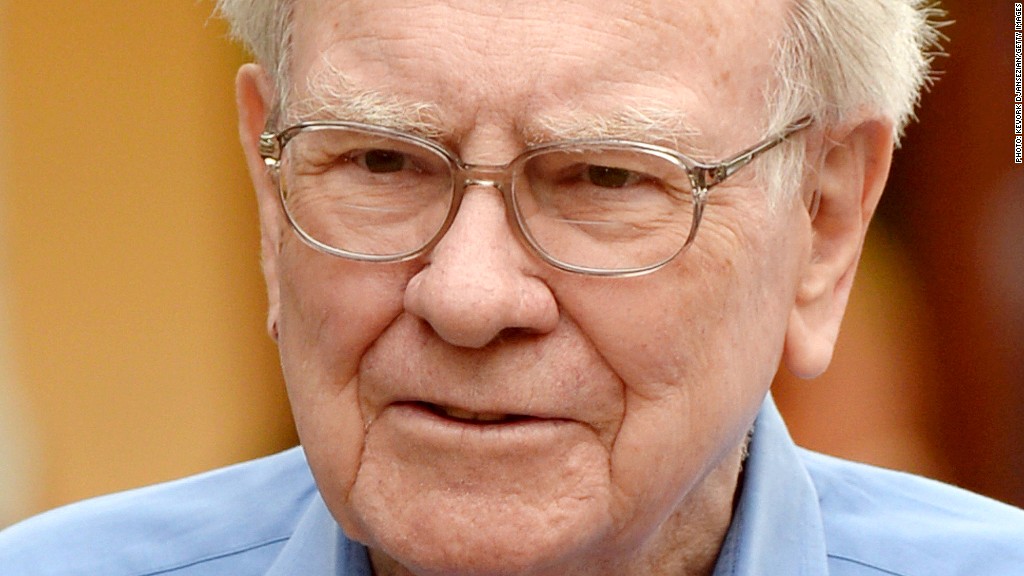 Warren Buffett's investment firm Berkshire Hathaway dumped its shares of newspaper giant Gannett according to SEC documents, and took a new position in Dish Network.
In a filing with the Securities and Exchange Commission, Berkshire Hathaway (BRKA) said it held no shares of Gannett Company Inc. (GCI) in the second quarter, which ended June 30. In the first quarter it held 1.7 million shares of Gannett worth about $38 million.
Buffett has expressed interest in newspapers in the past, having purchased dozens of local papers, including The Press of Atlantic City in New Jersey and the Roanoke Times in Virginia.
Buffett said in his annual letter to shareholders in March that he and business partner Charlie Munger "love newspapers" and "believe that papers delivering comprehensive and reliable information to tight-knit communities that also have a sensible Internet strategy will remain viable for a long time."
Why didn't Buffett buy the Washington Post?
Indeed, Berkshire is currently the largest outside investor in The Washington Post Co. (WPO) and has held the stock for four decades. As of June 30, Buffett's firm held more than 1.8 million shares of the Washington Post Company. Still, when the company's flagship newspaper went up for sale, Berkshire didn't step in to buy the company. Instead, Amazon founder Jeff Bezos snapped up the struggling newspaper for $250 million on August 5.
Berkshire also purchased about 547,000 shares of Dish Network (DISH) in the second quarter, worth about $23 million. The firm already held more than 33 million shares of rival cable company DirecT (DTV)V, worth about $1.3 billion.
That move comes amid speculation that the two cable network rivals should merge.
Related: Warren Buffett's billion-dollar memo
Additionally, Berkshire Hathaway bought 17.8 million shares of Canadian oil tar sands company Suncor Energy (SU) in the second quarter, worth $524 million.
Buffett's firm ramped up its ownership of General Motors (GM) in the second quarter, to 40 million shares worth more than $1.3 billion, up from to 25 million shares in the previous quarter.
The investment firm made little or no adjustments to its extensive holdings of American Express (AXP), Bank of New York Mellon (BK), Coca Cola (KO), ConocoPhillips (COP), International Business Machines (IBM), Procter & Gamble (PG) and Wells Fargo (WFC), to name a few