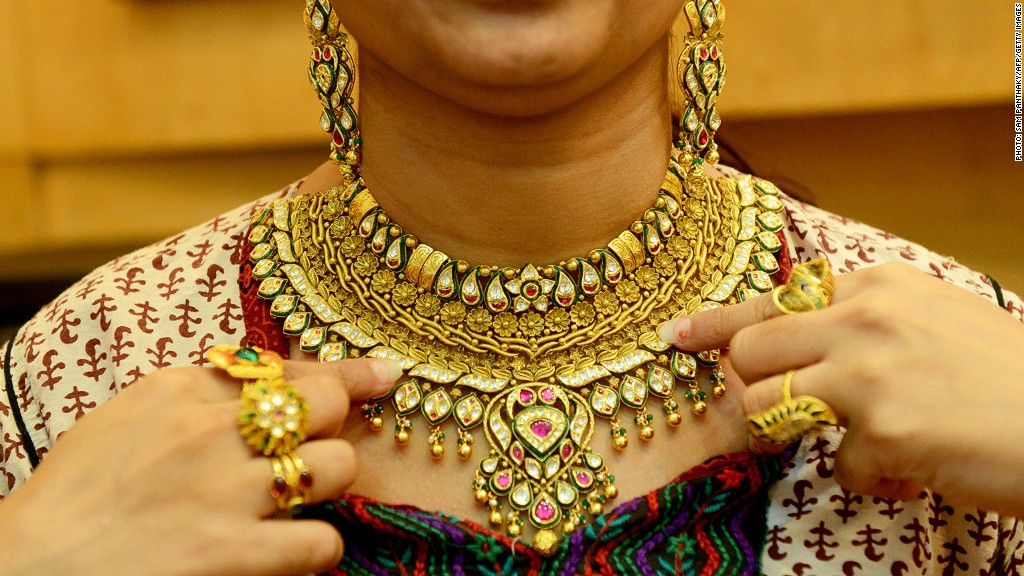 Bargain-hunters are snapping up gold jewelry and coins as investors desert the metal and world prices plunge.
Global consumer demand for gold hit its highest level ever in the second quarter, spiking to 1,083 tons, up 53% compared to the same time last year.
Most of that demand came from China and India, where consumers rushed to buy jewelry, coins and gold bars.
The latest report from the World Gold Council showed that jewelry sales made up more than half of the total gold tonnage sold to consumers in the quarter.
The average price for gold over the period fell by 12% to $1,415 per ounce.
Gold is currently trading at just over $1,330 per ounce, down by roughly 30% from its all-time high near $1,900 hit in September 2011.
Related: Is it time to buy gold now?
The precious metal is typically seen as a safe haven for investors during difficult economic times. With the major developed economies recovering, many investors now see little reason to own the precious metal.
Marcus Grubb, managing director for the investment unit at the World Gold Council, said the gold market was going through a period of rebalancing as predominantly American investors in exchange-traded funds dumped their holdings and a wave of demand came from consumers.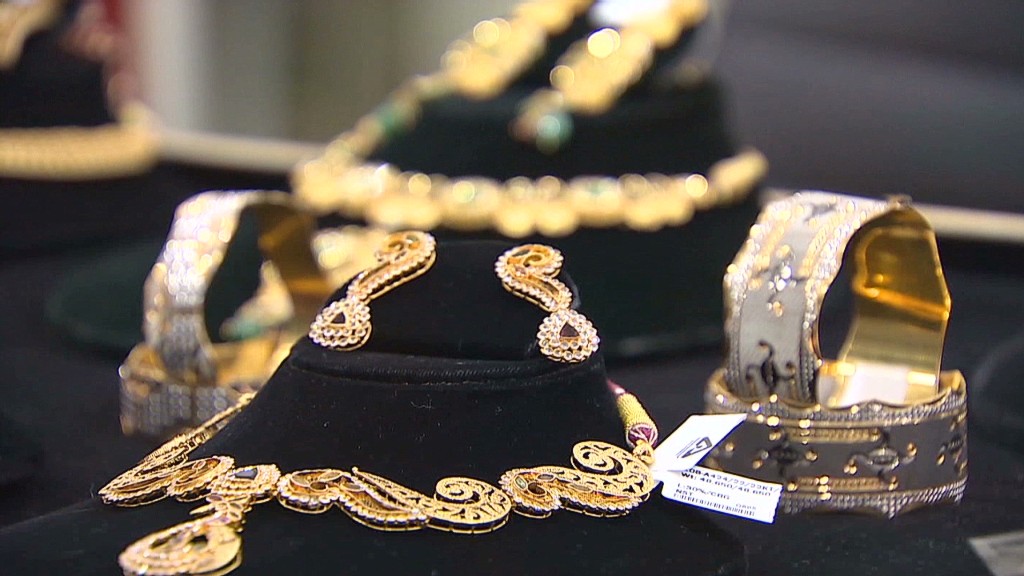 Jewelry demand rose by 37% in the second quarter, while bar and coin demand surged by 78%.
China and India -- which are the biggest markets for gold -- were not the only countries seeing a spike in buying. Demand from consumers in the Middle East and Turkey was also on the rise, with jewelry demand up by 33% and 38%, respectively.