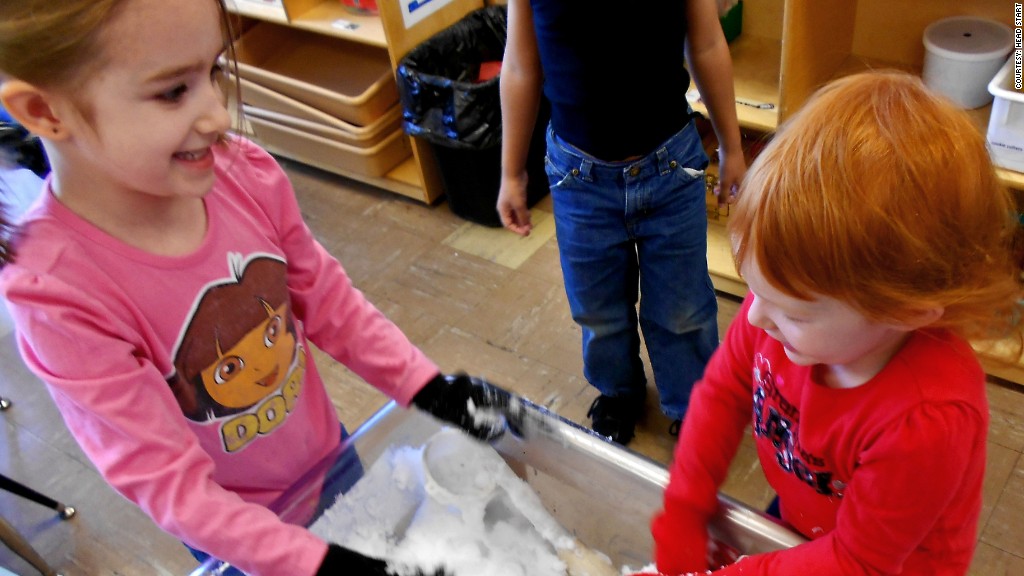 Federal spending cuts are hitting 57,000 children who would have started preschool in the next few weeks.
The Administration for Children and Families reported Monday that 51,299 fewer children will begin Head Start preschool programs and 5,966 fewer toddlers will enter Early Head Start programs due to the $85 billion in federal budget cuts called sequester.
In Merced County, Calif., 52 fewer preschoolers were enrolled in Head Start programs and 12 fewer toddlers enrolled in Early Head Start programs.
Capital Area Head Start in Harrisburg, Pa., had to cut 68 incoming preschoolers from attending programs this year. It also laid off 15 staffers after the state turned down a request for more funding.
"We didn't get (the expanded funding), so sequester had a much more significant impact than we had hoped," said Jo Pepper, director of that program.
Related: Furloughs cause surgery delays
Head Start programs provide early childhood education for lower income families who qualify. The cuts are part of the $85 billion in forced spending cuts that kicked in between March 1 and Sept. 30. Unlike other programs, Head Start programs are tied to the school year, so many of the cuts couldn't be fully implemented until the school year began.
The final report on children cut from programs are slightly better than a February analysis that predicted 70,000 kids would be cut, in part reflecting program administrators' efforts to cut in other ways to protect children.
For example, thousands of Head Start programs trimmed the number of days they provide school, meaning the school year ended a few days earlier last May or is beginning a few days later than in the past. More than 1.3 million days of school were trimmed from programs, according to the federal agency.
Related: Average cost to raise a kid: $241,080
Overall, the cuts also trimmed staffer pay and jobs for 18,000 Head Start employees nationwide, the agency reported.
Mid Florida Community Services in central Florida tried to make cuts to protect children. The group shut down two preschool classrooms, affecting 53 spaces for children. However, the group shut down classes in communities that suffered population losses, meaning there was less need in those areas, said program director Heidi Rand.
Related: Poor hit hardest by Washington budget cuts
The group also closed offices on July 5, forcing administrative staff to take a nonpaid furlough day. Other cuts included a temporary end to employer contributions to staffers' retirement accounts through the end of the year. And this fall, staffers will work for only 39 hours each week, instead of 40 hours.
"Any reduction in pay is difficult to deal with," said Elizabeth Hustead, who helps manages programs in Hernando County in Florida. "I'm one income with two children. The potential of losing days is terrifying."
The federal government spends about $8 billion a year on Head Start, an early childhood development program for low income families. About 1 million children are enrolled in the program nationwide.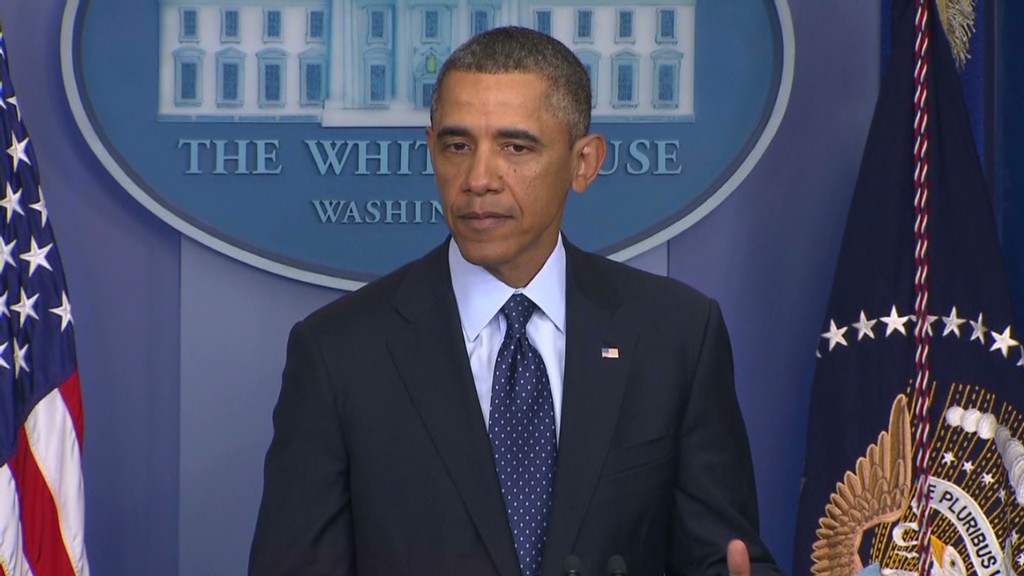 Proponents say that children who get a head start in early childhood learning perform better in school.
Detractors cite a federal study that found once Head Start kids get to third grade, they do no better than their schoolmates who didn't attend Head Start programs.
Earlier this year, President Obama said he wanted to expand funding for early childhood education program. However, Congress has made little progress on passing any federal budgets this year.