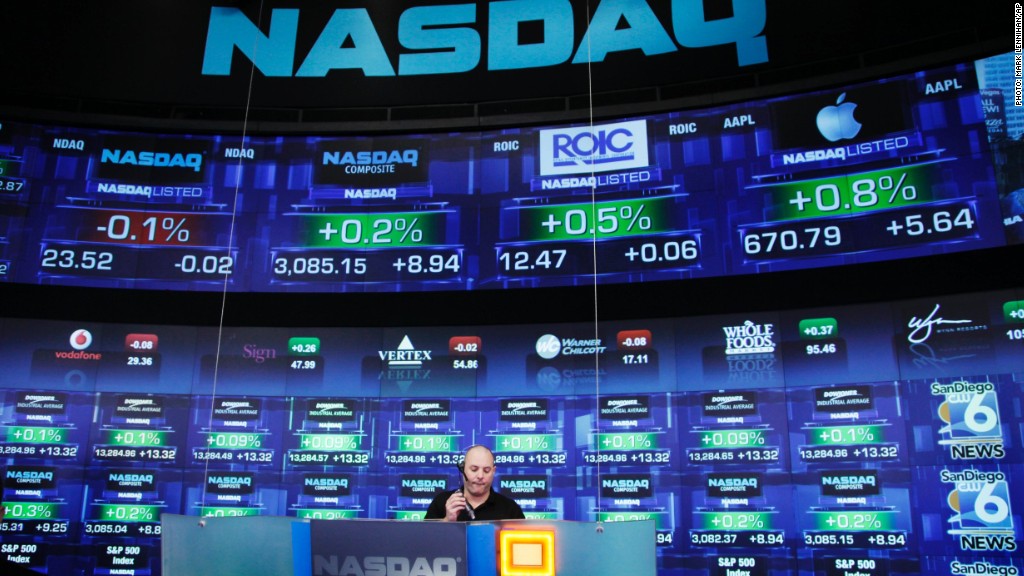 In the second significant trading glitch this week, most major exchanges were forced to halt trading in more than 2,700 Nasdaq-listed stocks for several hours Thursday.
Some of the market's most popular stocks, including Apple (AAPL), Google (GOOG), Microsoft (MSFT), Intel (INTC) and Facebook (FB), were at a virtual standstill until trading resumed for all Nasdaq stocks at 3:25 p.m.
It's yet another black eye for a stock market that has become increasingly automated. It's also another blow to Nasdaq (NDAQ), which has been under intense scrutiny since trading issues at its exchange marred the initial public offering of Facebook.
Nasdaq attributed the problems to technical issues at a central clearinghouse known as the "UTP SIP," which is the security information process where 13 public exchanges send bid and offer prices on Nasdaq-listed stocks.
Nasdaq hasn't revealed what caused the issues there.
Related: Mini-crashes happen a dozen times a day
"In 26 years in the industry, I've never seen the SIP have a catastrophic failure like this," said Chris Nagy, president of the market consulting firm KOR trading and the former head of trading at TD Ameritrade.
Dennis Dick, a trader and market structure consultant at Premarketinfo.com, said the problems quickly became clear to him and his traders midday Thursday when they stopped seeing quotes in certain Nasdaq-listed stocks. Shortly thereafter, the Nasdaq and other exchanges informed clients that trading had been halted.
Nasdaq spent nearly an hour reopening trading.
The issues at Nasdaq follow another massive trading glitch at Goldman Sachs this week. An internal computer system problem caused Goldman Sachs (GS) to flood the options markets with erroneous orders.
"The market has become so complex and so intertwined," said Dick. "One little hiccup and everything goes down."
Indeed, the list of recent trading glitches that have wrought havoc on the broader market goes on and on and on....
Related: High speed trading puts investors on losing end
The notorious "flash crash" in May 2010 caused the Dow Jones industrial average to plunge nearly 1,000 points and briefly erased roughly $1 trillion in market value.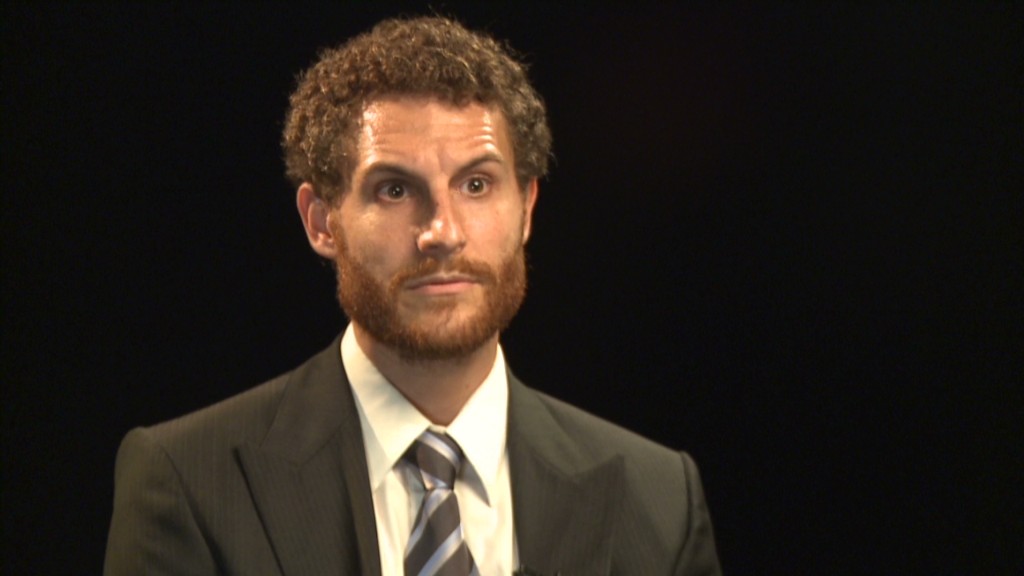 Shortly before the troubled Facebook IPO, the IPO of the BATS exchange also ran into major problems.
Knight Capital, a market middleman that buys and sells stocks, also experienced a high profile trading glitch last August. The firm lost $440 million after a software snafu affected trading activity in nearly 150 NYSE-listed stocks.
Trading glitches have recently gone global as well. Problems at the Chinese trading firm Everbright Securities caused a sudden 6% spike in the Shanghai Composite Index last week.
CNNMoney's Hibah Yousuf and Aaron Smith contributed to this report.