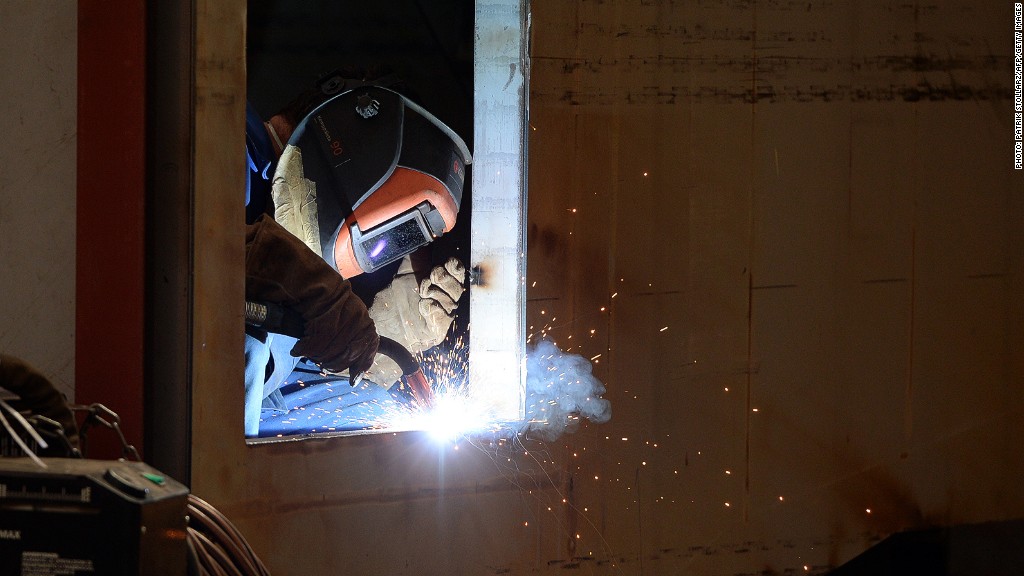 Europe's recovery looks to be gaining traction thanks to a revival in activity in Germany, the region's biggest economy.
The 17-nation eurozone has emerged from its longest ever recession, growing 0.3% in the second quarter after 18 months of contraction.
And on Thursday, a preliminary reading of eurozone purchasing managers' sentiment suggests that growth figure could be repeated in the July-September period.
The Markit survey of overall business activity in August rose to its highest level since June 2011. And the individual indexes for eurozone manufacturing and services also jumped to their highest levels at least two years.
The figures were stronger than expected and helped send European stock markets higher in morning trading. Germany's DAX and France's CAC 40 both managed gains of more than 1%.
Economists said the PMI data provided evidence that the region's recovery was beginning to find a firmer footing.
"So far, the third quarter is shaping up to be the best that the euro area has seen in terms of business growth since the spring of 2011," said Markit chief economist Chris Williamson.
BNP Paribas said the composite PMI reading of 51.7 was consistent with third quarter GDP growth of around 0.3%.
Related: China factory report points to stabilizing economy
Separately, Germany's manufacturing output index hit a 26-month high in August. The sector recorded its fastest growth in new business since May 2011. The upturn is being driven by rising domestic and export demand.
But plenty of risks remain. France, the eurozone's second biggest economy, saw private sector output fall faster in August than July, with both services and manufacturing taking a hit.
Unemployment may have stopped rising but remains at a record high and will continue to weigh on consumer spending. It could also cause political instability in southern European states such as Greece and Spain.
Some spending cuts and tax rises have been canceled or deferred but overall eurozone government debt is above 90% of GDP and rising, meaning tight budgets for years to come.
And four eurozone countries -- Greece, Portugal, Ireland and Cyprus -- are still dependent on rescue loans from the EU and International Monetary Fund.