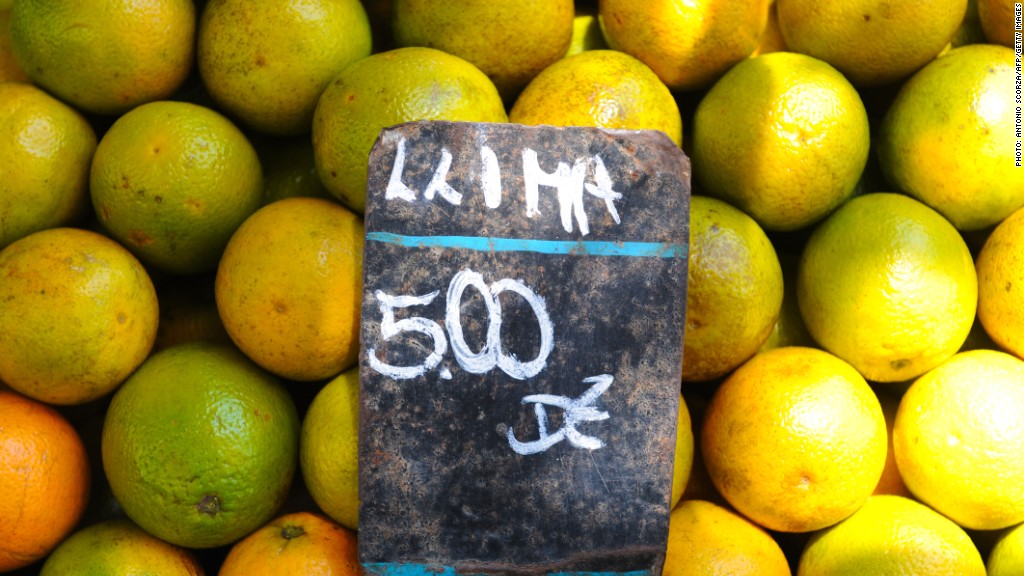 Brazil's central bank said Friday it will launch a $60 billion program to halt a slide in its currency, which has fallen in recent days to its lowest level since 2008.
The series of currency swaps and loans, worth $3 billion per week, will be carried out on a regular schedule for the remainder of the calendar year.
The bank, which previously announced a smaller intervention, said in a statement that it reserves the right to perform additional operations if appropriate.
The move comes as talk of tighter U.S. monetary policy has seen some investors pull out of emerging markets in recent months.
The Fed has bought some $3 trillion worth of assets since it launched quantitative easing in 2008. Much of that money has found its way into stocks in developing economies as investors ventured into more risky assets.
Related story: Fed provokes run for the hills ... in China and India
With investors now pulling out, currencies in countries like India and Indonesia have touched fresh lows in recent days. Brazil's currency, the real, had been trading at around 2.00 against the dollar as recently as April, but now stands at 2.44.
The sudden decline in the real's value raises the prospect of further inflation, which is already racing above an annual rate of 6% -- and perilously close to the government's 6.5% target ceiling.
Adding to worries, the country's Bovespa index has been among the world's worst performers, losing more than 15% of its value since January. The implosion of parts of Brazilian entrepreneur Eike Batista's industrial group has contributed to the stock market slide.
Related story: BRIC markets left in the dust
The bid to stem the real's decline is likely to give policymakers in Brazil a nasty case of whiplash.
Not long ago, some Brazilian politicians were accusing wealthier countries of waging a currency war as low interest rates sent investors to emerging markets in search of higher returns, pushing their currencies up and making life more difficult for exporters.
But those concerns have been replaced by worries about a flight of capital. Brazil's economy has cooled off from a torrid pace in the past few years as domestic consumption has not made up for the decline in demand for natural resources. The International Monetary Fund has cut its outlook for Brazilian growth this year to 2.5%, down from 3.0% in April.
The government, meanwhile, has ramped up infrastructure spending as Brazil prepares to host the 2014 World Cup and the 2016 Olympic Games.
That hasn't been enough to offset the impact of the slowdown in commodity prices and is putting a strain on the government's finances.