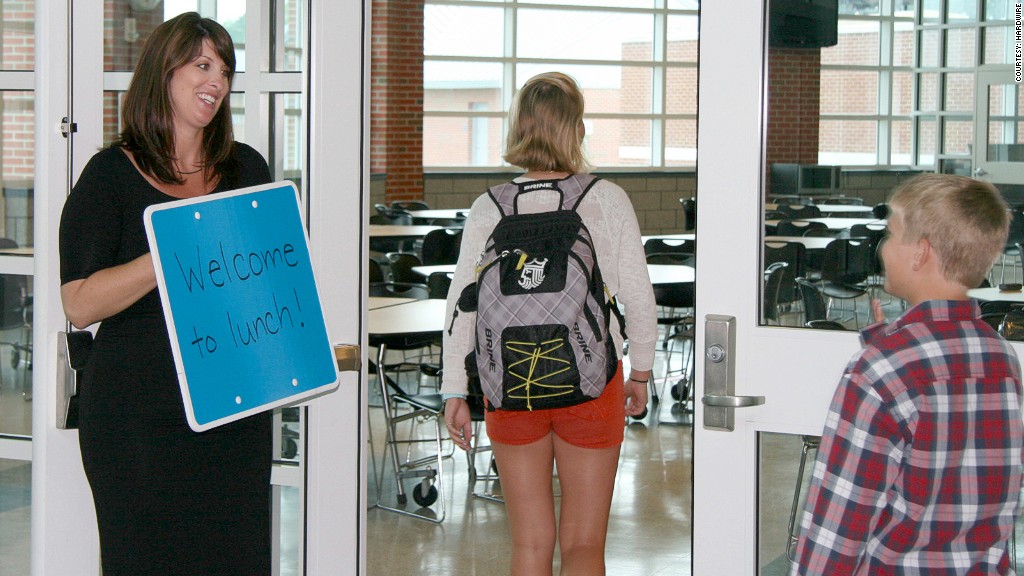 As school shootings continue to make headlines, a new line of defense has emerged: bulletproof whiteboards.
The University of Maryland Eastern Shore has already snapped up 200 of them for $299 each.
The boards are made by Hardwire, a company that has supplied the military with vehicle armor and other protective gear used in Iraq and Afghanistan.
"It's a writing tablet that doubles as a bulletproof shield," said university spokesman William Robinson. He added that only private donations were used to make the nearly $60,000 purchase.
He said the university President Juliette Bell "sees this as a proactive step that the university is willing to take to demonstrate to everyone that school security is an important part of what we do and who we are."
As school shootings have become epidemic in America, people have been trying to figure out to prevent them. Much of the debate focuses on school security and gun control, while some politicians have suggested that teachers should be armed with guns. Last week an unarmed teacher in Georgia was able to stop an armed student without the use of force. But in other shootings, including the notorious Newtown massacre, teachers as well as students were killed.
Related: $27,500 gun hits targets at 1,000 yards
Hardwire also sells other school security items, including bulletproof boards that can be inserted into a child's backpack, and large bulletproof stickers that can be applied to classroom doors.
The white boards are designed to be held by handles, rather than attached to a wall, so they can be wielded like shields in the event of a shooting. They're made from Dyneema, a bulletproof material developed by the Pocomoke City company, which is located near the university.
Dyneema is the only artificial material that surpasses spider silk for its strength and lightweight density, said Hardwire Chief Executive George Tunis. "It will actually float. It's extremely strong and extremely light."
Tunis, an engineer like many of his 40 employees, said that Dyneema spreads out the impact from a bullet or an explosion, and was originally developed as lightweight protection for military vehicles.
Related: Record sales for Smith & Wesson
"For a soldier, weight is hyper critical," said Tunis. "Improvised explosive devices were brutal in the beginning [of the wars,] and it got much worse. The armor was getting so heavy, that the trucks couldn't carry it. We solved that problem."
Tunis said that he and his colleagues spent years developing Dyneema armor to ward off IEDs and the more powerful Explosively Formed Penetrators. But with the U.S. military out of Iraq and scheduled to leave Afghanistan next year, his company started looking for civilian applications.
"It's a great peace dividend," said Tunis. "As the wars wind down we can take some of the technology and put it to work."