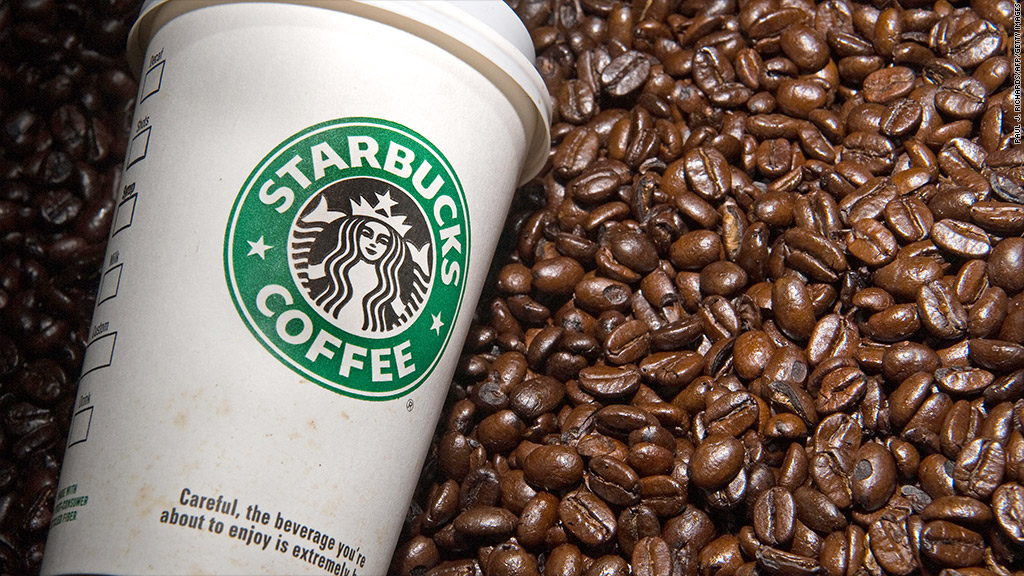 Colombians already grow Starbucks' medium roast, but soon they'll be buying it at their own local stores.
Starbucks (SBUX) announced plans on Monday to expand to Colombia's capital city of Bogotá next year. It intends to open stores across the country through 2018.
For the expansion, the Seattle-based company is partnering with two companies with experience in the region: Latin American restaurant operator Alsea and food company Grupo Nutresa.
Starbucks has a long-standing relationship with both companies. Grupo Nutresa's subsidiary, Colcafe, helped Starbucks develop its water-soluble product Via. Alsea already operates more than 500 Starbucks locations in Argentina, Chile and Mexico, part of Alsea's massive portfolio of chain restaurants that includes Burger King, Chili's and P.F. Chang's.
Related: Billabong brand declared worthless
Starbucks is also teaming up with the U.S. Agency for International Development. The public-private partnership includes a three-year, $1.5 million commitment from each to support the Starbucks Farmer Support Center. The center was started last year in Colombia's main center for coffee production, the city of Manizales. Starbucks said it uses the center to train and support 25,000 farmers.
Starbucks has been purchasing coffee from Colombia for 42 years, but this marks a turning point in the company's expansion strategy.
The company said CEO Howard Schultz had just met with Colombian President Juan Manuel Santos.