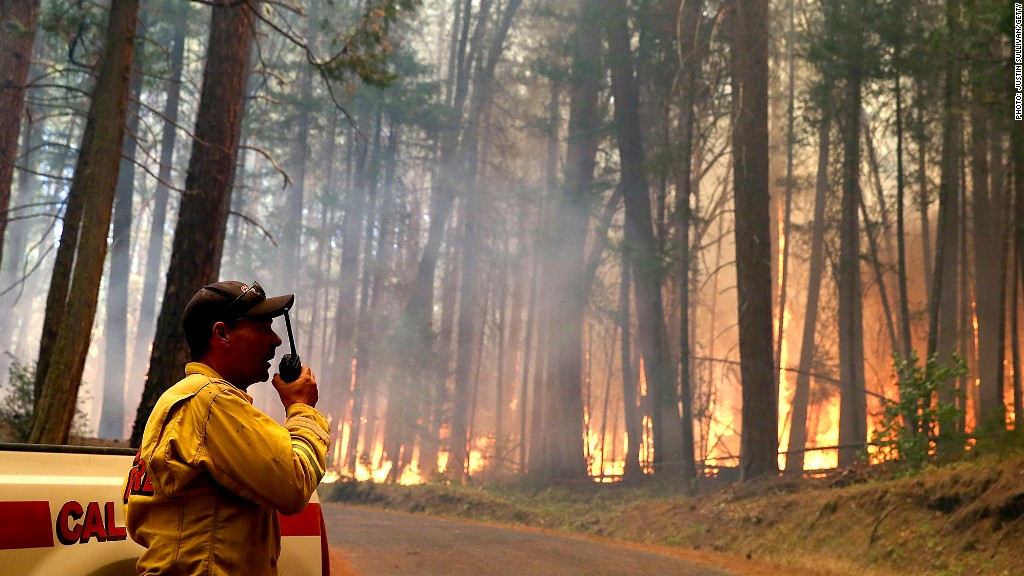 Last week, the U.S. Forest Service said it exhausted its funds -- close to $1 billion -- budgeted to fight fires, and it needed to pull another $600 million from other programs, including some aimed at fire prevention.
Now, the Department of Interior is close to exhausting its $368 million in fire suppression funds by mid-September, according to budget staff at the National Interagency Fire Center in Idaho. As of last Friday, that agency had spent $301 million.
Federal agencies won't stop fighting fires. Each year, over the past decade, when agencies run low on funds set aside to stop fires, they've pulled from other sources. And Congress usually replenishes what has been borrowed.
Yet, this is a particularly bad year. Fires have devoured large swaths of Colorado, California, Oregon, Arizona and Idaho. Since last week, the Forest Service has been spending about $100 million per week to fight fires at Preparedness Level 5, its highest state of alert, which it reached a week ago.
One of those fires, the dangerous Rim fire, is threatening Yosemite National Park and San Francisco's key water and power sources.
"You can't stop fighting fires, but it's very disconcerting," said Chris Topik, director of the Nature Conservancy's Restoring America's Forests program. "They're taking money away from a bunch of the very activities that will reduce fire risk."
Related: Yosemite wildfire grows, threatens reservoir, power station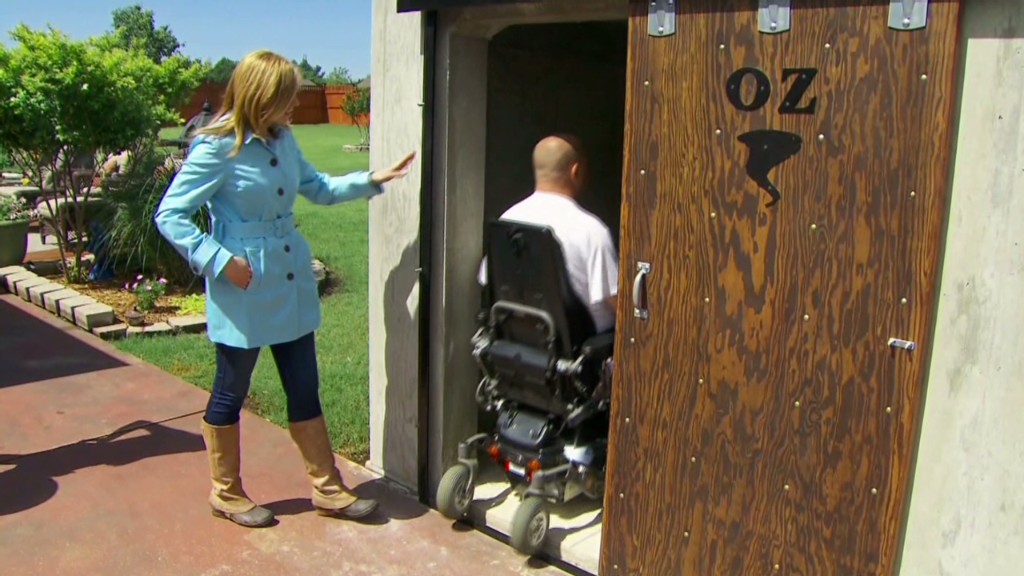 The fire season is straining budgets already under pressure thanks to 5% forced federal spending cuts called sequester, which trimmed $115 million from fire fighting funds.
To fight fires, the Forest Service plans to pull $170 million from a fund that plants trees to reforest land that has been harvested for timber, and $200 million from a fund that restores watersheds, steams and wetlands. It also pulled $35 million from a program that cuts down brush on park property, according to a memo sent to Forest Service leaders.
"We will continue to fund important wildfire activities, and work to minimize the impact to other programs and services," said Forest Service spokesman Larry Chambers.
It's not yet clear what the Department of Interior will do if fires continue at this pace. A spokeswoman for that agency would only say officials so far haven't needed to divert extra money to help fight wildfires.
It's not the first time federal agencies have had to pull money from fire prevention to keep fighting fires, according to natural resource experts. In the past, Congress has usually reimbursed those accounts. But it's a dangerous cycle that means fire prevention programs are getting short shrift to emergency firefighting.
Related: Budget brawl: Just the facts
"The current budget situation has not had the investment in doing the kinds of forest work that reduces the fire risk," Topik said.
Other federal agencies are also stepping up. On Monday, the Federal Emergency Management Agency said it will reimburse some 75% of the costs of fighting the Rim fire in Tuolumne County, Calif., the 28th such fire that federal agency has said it will pay for this year, according to FEMA spokesman Daniel Watson.
Some critics, including the National Federation of Federal Employees, are concerned that the fires have been so large and strong this season that federal agencies could exhaust even their back-up funds.
"We're looking at another four to five weeks of fairly extreme burning conditions and it's not unheard of for us to think about the possibility of exhausting the $600 million before the end of the fire season," said the William R. Dougan, president of the union, which represents fire fighters.