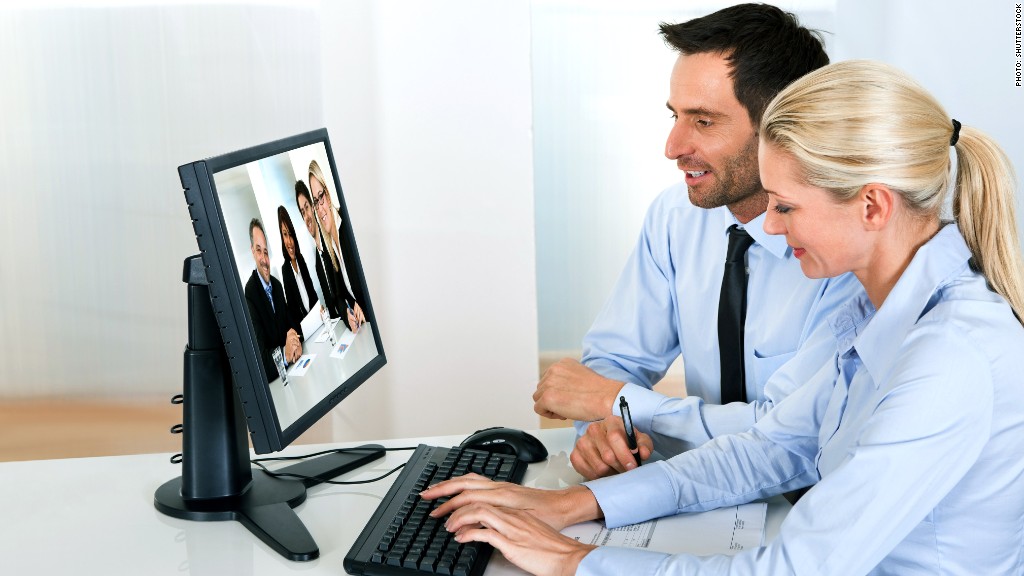 "Offices are so last century," says Marten Mickos, CEO of cloud software maker Eucalyptus Systems. Having everyone in one location "was really an invention of the Industrial Revolution. It's much more natural for people to work where they live."
Based in Goleta, Calif., Eucalyptus has about 100 employees, and 70 of them telecommute from locations around the world. "We have a few employees I have never actually met," Mickos says.
When asked how he knows they're all working, Mickos says telecommuting can actually boost productivity. "It's much easier to fake it in an office than it is from home, where the only way to seem productive is to actually be productive."
Related: How to start a business with your sibling
Still, managing people you rarely (or never) see can pose some special challenges. Mickos offers these three tips for making it work:
1. Hire the right people. Mickos thinks only about 20% of people can thrive as telecommuters. "They are outliers," he notes. "Ask candidates if they are OK working alone."
He also recommends "checking to see if they have a passion outside of work -- a family, a hobby, a pet -- anything to make sure work won't consume them 24 hours a day." Toiling around the clock, with no chance to relax and recharge, is a sure path to eventual burnout -- which doesn't benefit the employee or the firm.
It's also essential to hire people with "a passion for the written word," he adds. "You need people who enjoy communicating in writing, who can read and understand text quickly and produce clear, concise text themselves." Instead of initially screening candidates with phone interviews, Mickos says, "I send them an email and see how quickly and well they respond."
Related: Forget Silicon Valley. These startups are hot on Arkansas.
2. Consider "opening the kimono." Mickos firmly believes in sharing detailed company information with employees, which is almost unheard of in famously secretive Silicon Valley.
"We discuss how new products are doing, for instance, or say how much cash on hand we have, even if the news isn't good," he says. "Being willing to open the kimono and talk about things, even when you'd really rather not, is how you build trust -- and a sense that we are really all in this together, wherever we are located physically." He asks employees to keep the info under wraps, and so far, no one has leaked any confidential data.
3. Create a virtual water cooler. Intranet chat rooms and bulletin boards give employees a chance to "share their human side," Mickos says, talking about everything from weddings to new babies to what they did over the weekend.
"Telecommuters don't get that casual water-cooler contact, so it's important to create it virtually," Mickos says. "When you show your own human side as well, communication rises to a whole new level." He returns the favor by sending an all-hands email about once a month, "just talking about things like what I'm reading these days and why it interests me, or mentioning milestone occasions in my family."
It's not just about the warm fuzzies, he adds: "Word gets around. Establishing this culture has allowed us to recruit great talent, in spite of competition from Google and other huge companies nearby."