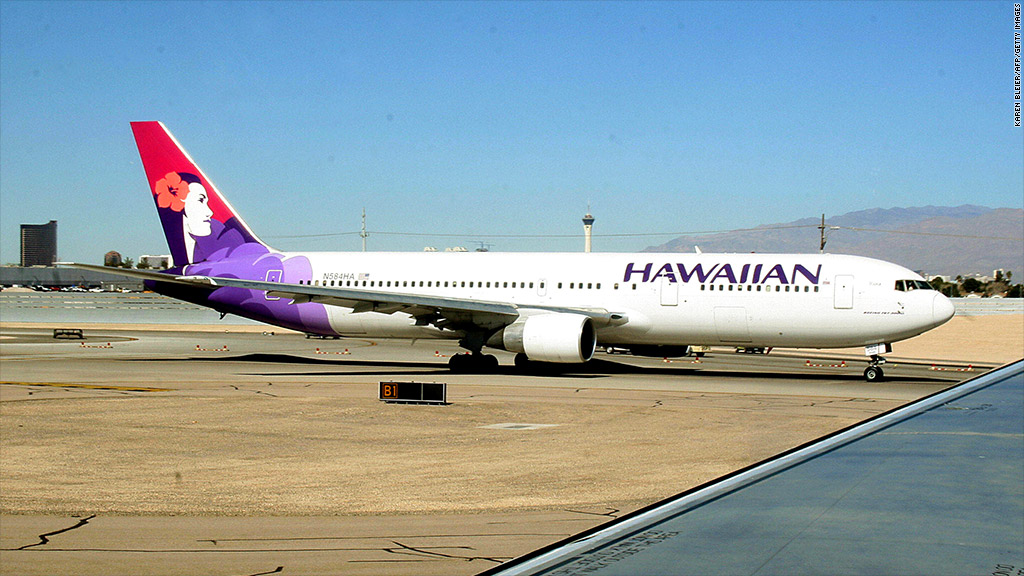 Hawaiian Airlines passengers, say aloha to the iPad mini.
The carrier says the iPads will be available starting Sunday on 14 routes between Hawaii and the continental U.S., Asia and the South Pacific. The rentals are free for Business Class travelers; those in coach have to pay $17, or $15 if they reserve in advance.
The iPads will have access to a variety of movies, TV shows and games, replacing Hawaiian Airlines' current portable entertainment systems on Boeing (BA) 767 routes.
Related: The FCC wants to make in-flight Wi-Fi less awful
Australian airline Qantas already offers iPads with streaming entertainment in every seat on 16 of its refurbished Boeing 767's. Southwest Airlines (LUV), meanwhile, has partnered with DISH Network (DISH) to offer streaming television to passengers' smartphones and tablets.
The Federal Aviation Administration still bans the use of most portable electronic devices during takeoffs and landings, though the agency created a committee last year to test which devices might be used safely in those situations.