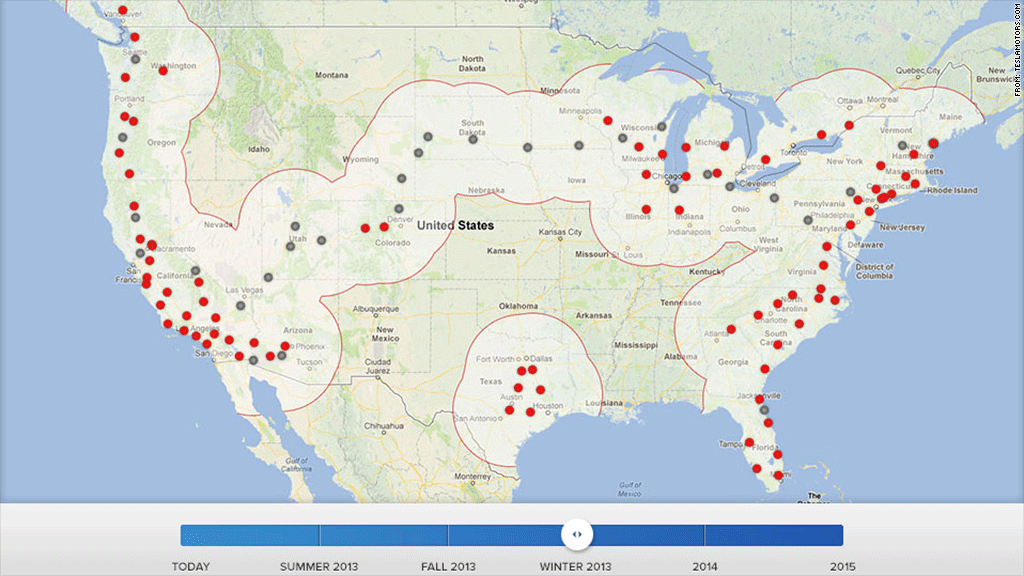 He's supposed to be superhero Tony Stark from the "Iron Man" movies. But Tesla CEO Elon Musk is about to become the harried father of an 80's road-trip movie.
Musk says he plans to take a 6-day cross country car trip with his five sons at the end of the year.
"Just finalized the LA to NY family road trip route in Model S. 6 day, 3200 mile journey with only 9 hrs spent charging," Musk tweeted early Thursday.
It's been a trip he's been thinking about for a while.
"I'm planning to do a road trip with my kids from LA to NY at the end of the year. Which will be an adventure. Kind of like those Chevy Chase movies," Musk said at the company's annual meeting back in June, just after he revealed plans to greatly expand the supercharger network.
Chevy Chase played Clark Griswold, the dad behind the wheel in the wildly-popular "National Lampoon's Vacation" movies.
Related: Plot Elon Musk's cross-country route
Driving cross country seems like an unexpected form of transportation for a billionaire like Musk. He has a different company, SpaceX, busy designing rockets to take humans to Mars and also recently proposed the Hyperloop, a train-like tube that, he says, will be able to carry passengers from Los Angeles to San Francisco in only 30 minutes.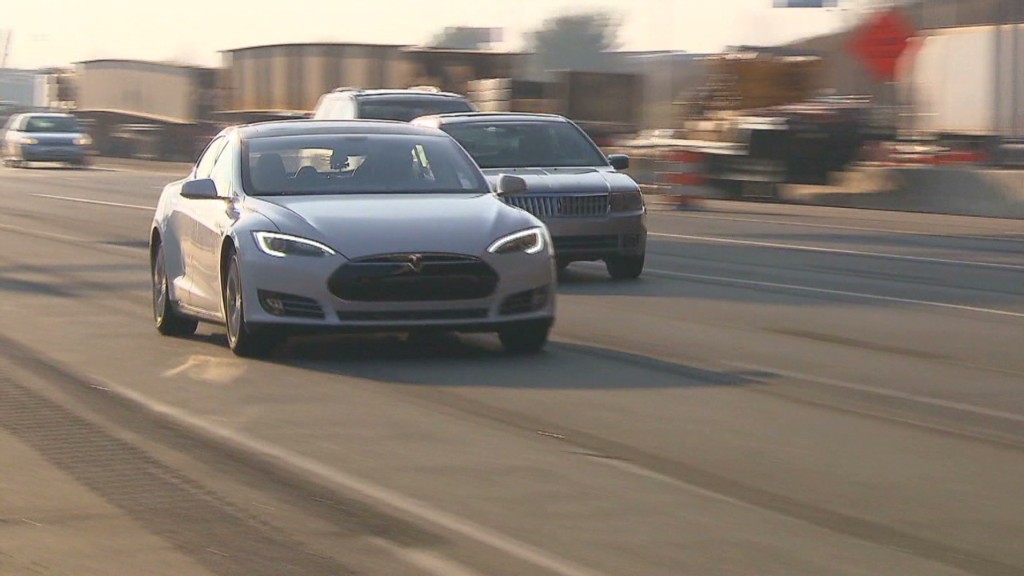 But Musk is planning the car trip to call attention to Tesla's growing nationwide network of supercharges which provide free recharging for Tesla (TSLA) owners. It should take about 20 to 25 minutes to recharge, which is about the time it takes to eat meals. The Model S can go about 150 miles between those quick charges, so he'll need about a little over 20 stops along the way. That's more far more stops than you'd have to make in a traditional gas-powered car, although maybe not many more when you consider he'll have five boys under the age of 10 in the car.
Related: Another surprise profit for Tesla
The Model S also has the advantage of being able to seat seven, since the lack of the traditional gasoline engine allows the trunk to be in the front and room for two extra rear-facing seats in the back.
Musk hasn't revealed the details of when he'll hit the road, or the exact route. The supercharger network, which today has 19 locations mainly up and down the East and West coasts, is set to reach cross-country by the end of the year.
Musk's path from Los Angeles to New York will most likely swing all the way north through South Dakota and Minnesota to take advantage of where the supercharger network will be at that point. That path would retrace a sightseeing trip he said he took with his brother 20 years ago when they were in college. By 2015 Tesla expects to have about 100 superchargers cover about 98% of the U.S. population as well as parts of Canada, making virtually any route possible.