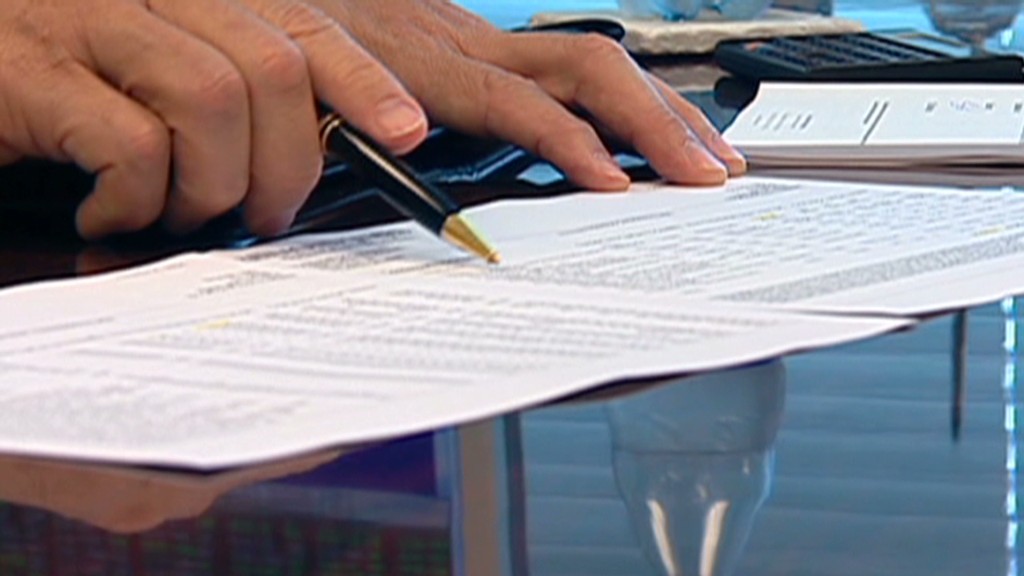 Lawyers, tech workers and airline pilots have some of the best 401(k) plans in the country, often carrying low fees and high account balances that will give employees a much better shot at a secure retirement, according to a report released Friday.
But those working in retail or food services may want to start saving some extra pennies. These workers have plans that are among the worst in the nation, according to Brightscope, which gathers 401(k) data for tens of thousands of company plans.
Brightscope ranked company 401(k) plans on hundreds of factors, including fees, participation rates, investment options and the level of employer and employee contributions. They then calculated industry averages based on all company plans with at least $100 million in assets.
Savers in the top 25 tech company plans, for example, received average employer contributions of $5,708 a year, while those in the top 25 airline plans received nearly $10,000 annually.
Related: When will I be a millionaire? Find out
Within these top industries, Google (GOOG) and IBM (IBM) and pilot-specific plans for Southwest Airlines (LUV) and United Airlines (UAL) were among the most generous.
Average savers in these companies' plans are more likely to reach what Brightscope dubs the "retirement goal line" -- basically the ability to grow a big enough nest egg to afford a comfortable retirement, said Brooks Herman, head of data and research at Brightscope.
Industries where employees earn higher pay dominated the top of the list since workers can afford to sock away significant savings. Meanwhile, industries at the bottom of the list -- including hotels, casinos, food services and retail -- tend to have many lower-paid workers with higher turnover, both of which keep 401(k) balances low.
Related: How much are 401(k) fees costing you? Find out
"Saving for a retirement isn't a priority when you have to make car payments, rent payments and everything else," Herman said.
Savers in retailer The Gap (GPS)'s 401(k) plan, for example, had an average account balance of only $15,000, compared to roughly $70,000 for the Google's plan, according to Brightscope. Participants in the Southwest pilots plan, meanwhile, had already saved, on average, more than $300,000.
Related: Your employer may cost you $100k in retirement savings
Perks like low fees or a generous company match helped push up a plan's ranking, but plan participation rates were also key, Herman said.
On average, more than 90% of employees at legal firms participated in their 401(k) plans, Brightscope found. In contrast, only 54% of those in the hospitality industry actively participated in their employer's 401(k) offerings.
"(It) is really the global check of, 'Not only can employers provide but do people understand it's important?'" he said.