Syria will take take center stage once again this week with investors focusing on Washington's decision on taking action against the strife-torn country.
The stock markets are likely to head into another volatile week, as Congress returns from recess Monday to vote on a resolution authorizing limited military strikes against Syria over its alleged use of chemical weapons on civilians.
For more than a week, President Obama has been trying to rally members of Congress, and the broader domestic and international audience, in order to drum up support for military action.
The President will sit down for an interview with CNN Monday before addressing the American public on Tuesday evening.
Stocks have been spooked by the uncertainty in the region, and gold prices have moved higher as investors cling to less volatile commodities. Worries about stability in the Middle East have also pushed up oil prices.
Despite all of the concern, stocks ended last week modestly higher. The Dow Jones Industrial Average gained 0.8%, the S&P 500 increased 1.4%, and the Nasdaq jumped nearly 2%.
iPhone Mania: Apple (AAPL) is hosting an event Tuesday afternoon, at which many expect the company to unveil a new iPhone.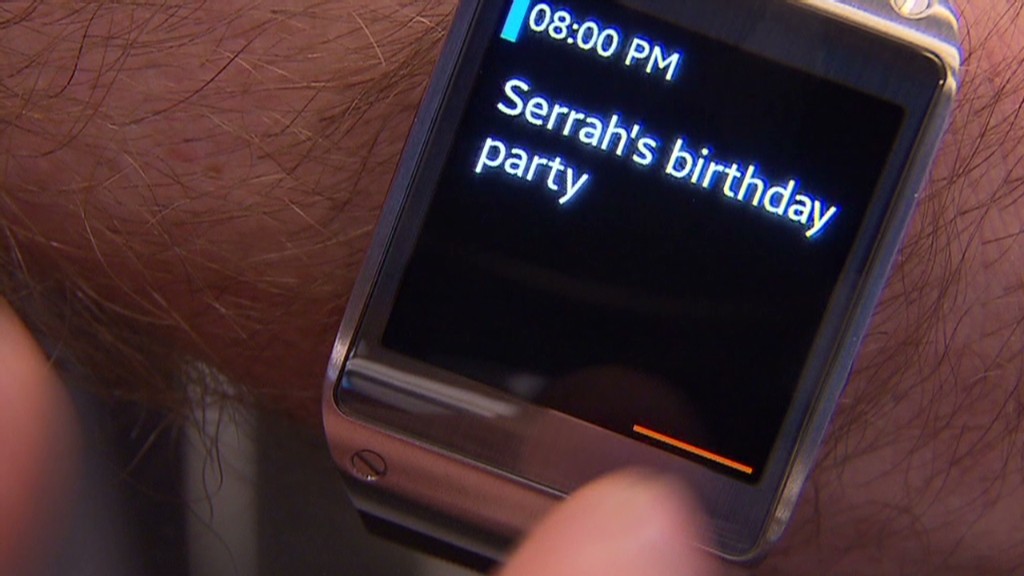 Along with a new iPhone, reports are split on whether a refreshed iPad is also on tap. There's a lot of speculation about what products Apple might come out with next, including a low-cost phone, an iWatch and its long-awaited TV.
The event comes at a crucial time for the company. While sales for the iPhone and iPad have mostly been rising, Google's (GOOG) Android is growing at a much faster clip. Thus far, Apple hasn't been able to slam the brakes on the trend.
Related: 5 Apple rumors likely to come true
Earnings post-controversy: Men's Warehouse (MW) and Lululemon (LULU) will report earnings on Thursday. Both companies have faced controversy this year: Lululemon came under fire when customers found that certain yoga pants the retailer was selling were see-through.
And Men's Warehouse caught heat when it fired the face behind the brand, its executive chairman George Zimmer, who had opened the company's first store in 1973.
Economic front: While much of the focus will center on major political and corporate events, several economic reports are also on tap throughout the week, including the Treasury budget, consumer credit, retail sales, PPI and Michigan consumer sentiment.