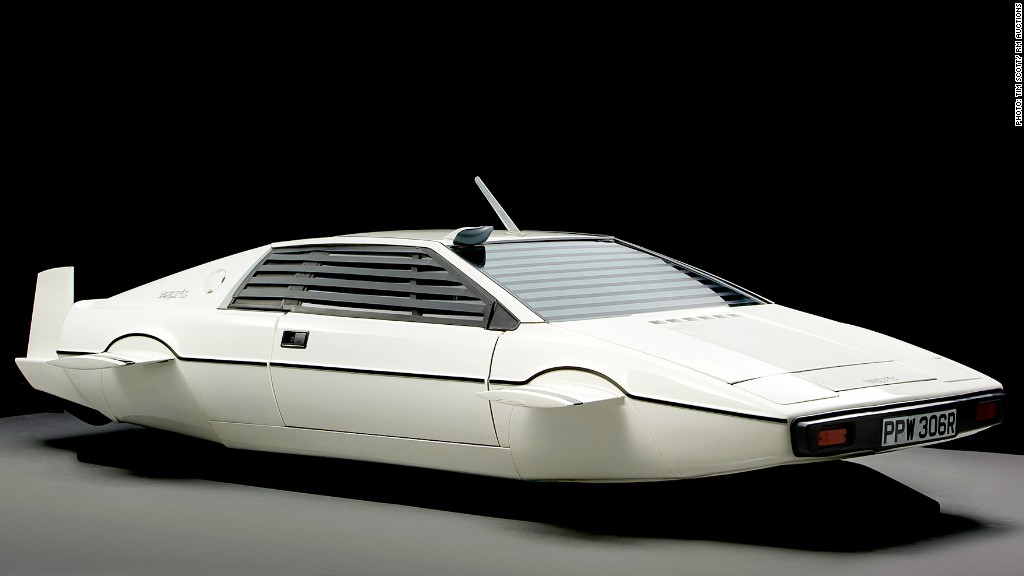 The Lotus Esprit submarine car used in the James Bond film "The Spy Who Loved Me" was sold at a London auction for $920,167.
Actually, it's not really a car at all. The white, wedge-shaped vehicle has no wheels - it's more of a car-shaped submarine.
Another car was used for the movie's driving shots, and separate car parts were used for the close-up shots in which a Lotus's wheels turn into wing-like fins.
But this was the vehicle that got most of the screen time.
In the film, Bond, played by Roger Moore, is seen piloting the sub with a passenger, played by Barbara Bach, inside a dry compartment. But the submarine doesn't actually have anything like an automobile's interior.
The Lotus is a so-called "wet submarine," meaning that it fills with water when submerged, so the driver has to wear a wetsuit and breathe air from a tank.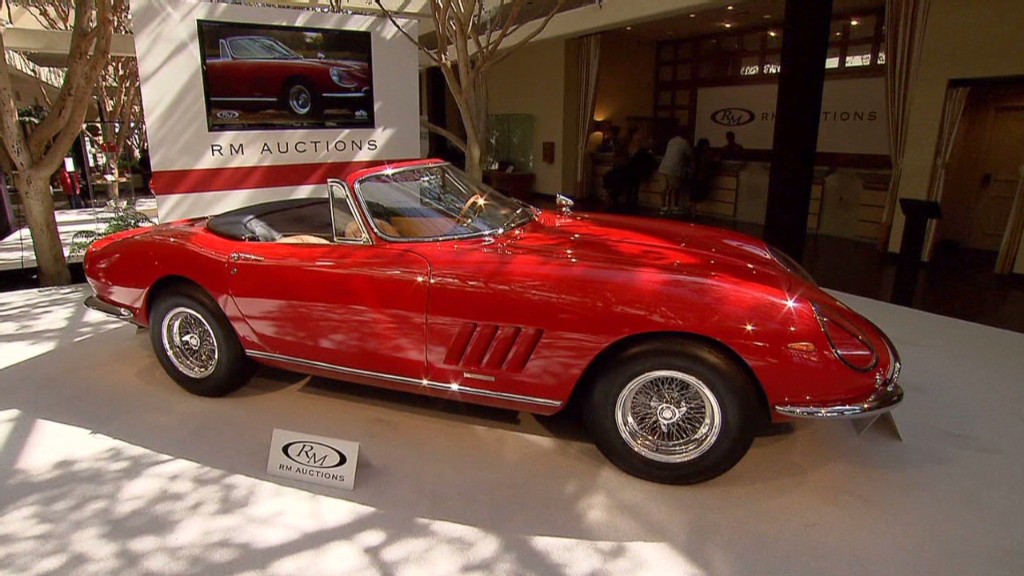 After shooting was completed for the 1977 film, the submarine was displayed at car shows and used to promote the movie.
The film's promoters then put the sub into a storage locker on New York's Long Island. They paid a 10-year lease for the unit in advance and the vehicle was, shortly thereafter, forgotten about.
Mercedes sells at auction for record $30 million
When the lease ran out and the storage company was unable to locate the locker's owner, its contents were put up for sale in a blind auction. No-one knew what was in the locker. A local couple won the bidding for less than $100, and went into the locker to find the finned Lotus inside.