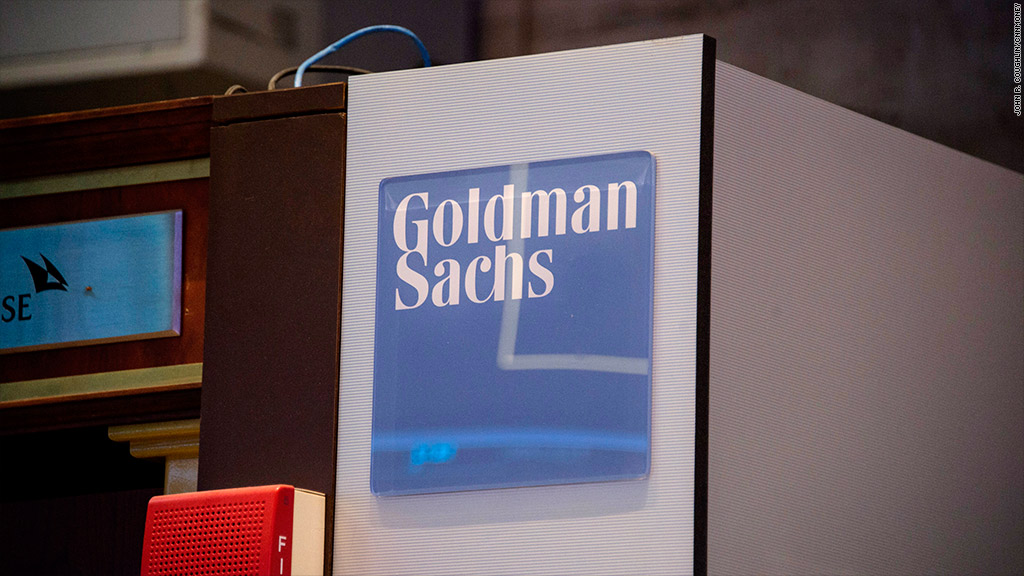 Goldman Sachs employees aren't exactly poor, but many are no longer considered rich enough to invest their savings with the bank.
The firm, which had long automatically provided brokerage accounts to its employees, has informed most of its current and former staffers who have less than $1 million that their accounts will be moved elsewhere by the end of next year.
Individual clients of Goldman's asset management division generally have accounts worth at least $10 million.
In addition to providing a perk for employees, the old arrangement allowed Goldman (GS) to monitor their investments for compliance purposes. But the firm recently concluded that it could hire an outside brokerage to handle these accounts and still meet its compliance requirements.
Current employees who don't meet the minimum will have their accounts moved to Fidelity, while former employees can go to the brokerage of their choice. The policy applies only to U.S. employees.
Related: SEC considers rule comparing CEO pay with workers
A source familiar with the matter said most Goldman employees fit the profile of retail investors, and "will now have access to all those services that our platform doesn't always provide because it's geared to high net-worth individuals."
The news was reported earlier by New York magazine.
"This ensures these current and former employees receive the right tools and services," Goldman said in a statement.