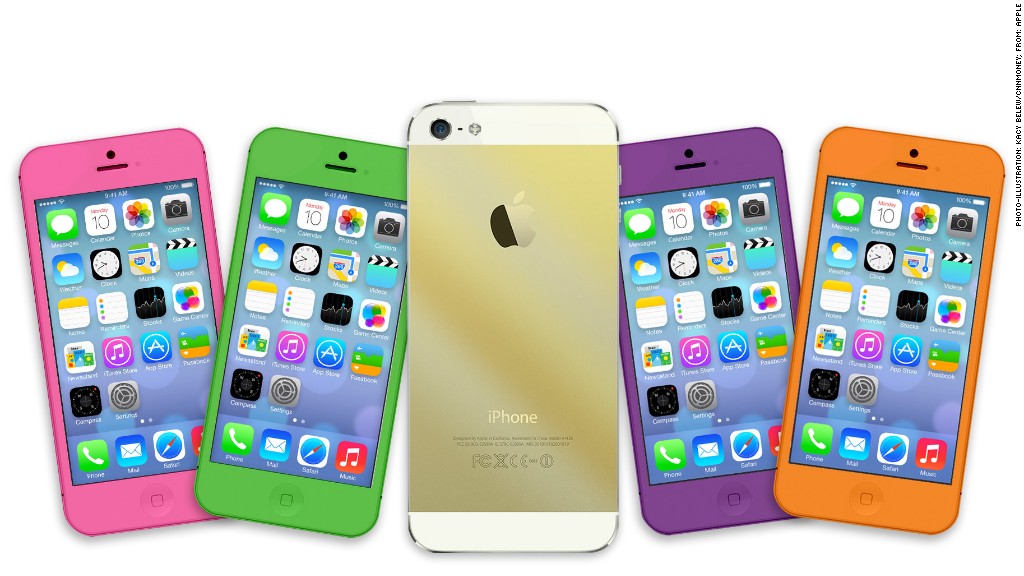 While there's still no official confirmation of what Apple plans to show off Tuesday, it's the worst kept secret in tech: we're getting new iPhones.
Apple (AAPL) keeps its lips pretty tight when it comes to future products. But Apple does have to rely on other companies to help make the iPhone, which means leaks are inevitable.
We may not know everything about the new iPhone, but we have a pretty decent idea of what to expect.
As usual, Apple will update its flagship iPhone model, which is expected to be called the iPhone 5S. It's not likely to be a radical redesign, but Apple still might have a few new things to brag about.
Related: Apple's sliding mobile market share
For starters, the iPhone 5S is expected to come in a gold - or champagne, depending on who you talk to - color. The first hint of this came from a leaked factory image of an iPhone part, and then another, and another. AllThingsD eventually found trusted sources to confirm the rumor.
It's also possible the 5S will come in a lighter shade of grey, providing a fourth option for iPhone buyers.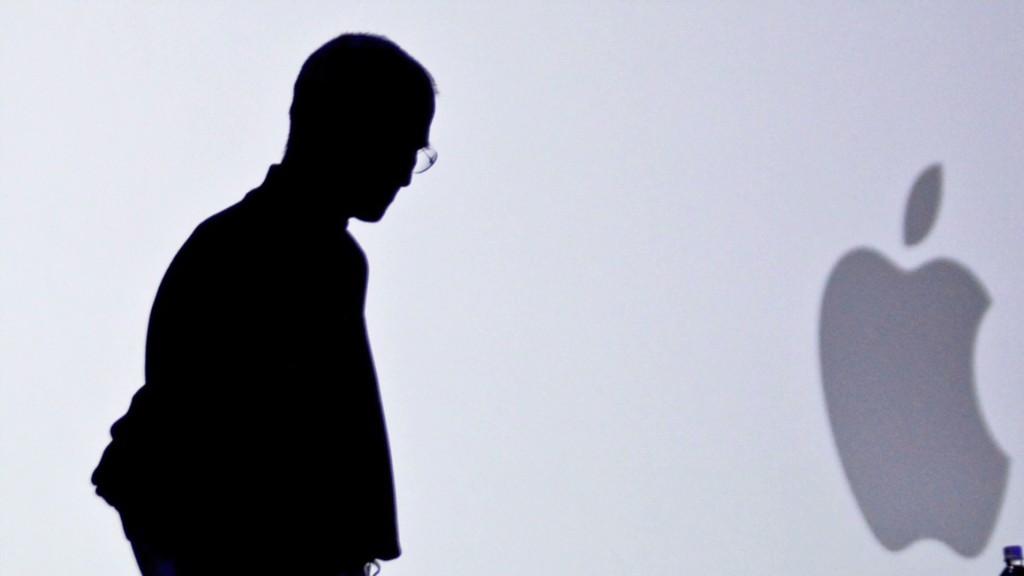 The iPhone is also expected to have upgraded hardware, which should come as no surprise. Many believe the iPhone 5S will feature Apple's A7 processor, a dual-core chip promising 31% more computing power.
According to other leaks, the iPhone 5S will have an improved camera and an upgraded, dual-LED flash to make your night shots look less washed out.
Perhaps the most exciting rumor is that the iPhone 5S will have a fingerprint sensor where the home button is traditionally located. Rumors of this first popped up in January, when Ming-Chi Kuo, a KGI Securities analyst with a good record, made mention of it.
Related: Apple's stock may ride iPhone roller coaster
Since then, more and more evidence has materialized to lend credibility to this rumor. The most obvious application for the sensor will be for security authentication -- i.e. a replacement for passwords.
But a fingerprint sensor could potentially be used for phone navigation as well. Combined with Apple's new iCloud password manager, logging in to all your sites and services could be as simple as swiping your thumb over your phone.
The iPhone 5S likely won't be the only new phone unveiled on Tuesday. Apple is expected to unveil the iPhone 5C, which has been dubbed a "low end" iPhone. Many believe this will help Apple expand in China.
The iPhone 5C likely won't cost as much as the iPhone 5S to manufacture, as the rumored plastic shell will be cheaper and easier to manufacture than the glass and aluminum body of the current iPhone 5. But it won't be a bargain bin device.
Morgan Stanley analyst Jasmine Lu has speculated that Apple will sell the iPhone 5C for $400 off contract in an attempt to make moves in international markets where phones are sold unsubsidized. Kuo thinks that Apple will opt for the $400-$500 price point.
Related: iPhone 5C may cost less, but it still won't be cheap
Many analysts still believe the iPhone 5C will have the same internals as the iPhone 5, meaning it won't compete with Android's wimpier phones, but other mid-range devices instead.
There has also been rampant speculation that the iPhone 5C will come in multiple colors. The chatter has only grown louder after Apple sent out an invite for Tuesday's event that showed circles in many different hues.
If the iPhone 5S was the original iPod, the iPhone 5C will be the iPod Nano, marketed at a crowd that isn't quite as hardcore about their gadgets as the average tech nerd. Aside from a white iPhone 5C, expect to see models in red, blue, green and yellow.
On the software front, we'll likely see a few new iOS 7 features that were not unveiled back in June. Don't be shocked to see more refinements to the visual design of iOS7, including the much maligned app icons.
Aside from phones, there have been rumors that the iPad 5 and iPad Mini 2 could make an appearance, along with a refreshed Apple TV. But those in the know say that's not going to happen on Tuesday.
If tradition holds and Apple throws another event in October, chances are we'll see updated iPads and perhaps other new products then.