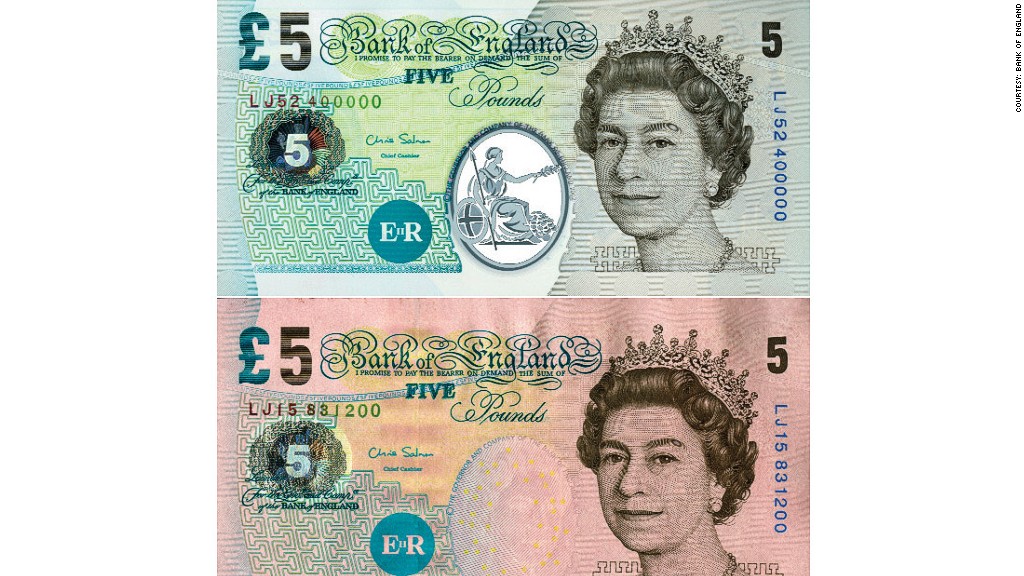 The Bank of England is considering a switch from paper to plastic banknotes -- which would end more than 300 years of paper currency.
The central bank says polymer notes are cleaner, more secure and more durable than their paper counterparts. The ability to build in sophisticated security features means the notes are more resistant to counterfeit. And they last longer: a five pound note has a lifespan of about 2 years. The polymer version would stick around for at least 5 years.
The Bank of England has been investigating the benefits of polymer over paper for the past three years. Now it plans to take the proposed new notes on a two-month tour of the U.K. to gauge public support for the move. A final decision is due in December.
The switch would bring Britain in step with more than 20 countries that currently issue polymer banknotes including Canada, Australia, Mexico, Singapore, and Fiji.
In an exclusive interview with CNN's Jim Boulden, Tim Cobbold, chief executive of banknote printer De La Rue, said polymer provides "a new platform from which to provide security."
"I think you should expect all central banks to look at all available technologies both from a durability and security point of view. As polymer becomes more common and more accepted within the industry, you can expect all central banks to at least consider it," Cobbold said.
Related: Jane Austen's face on new £10 note
If the polymer notes get the green light, Britain's currency would also be made smaller. The Winston Churchill £5 note would be the first to switch over to polymer, followed by the Jane Austen £10 note. The first plastic Churchills would be issued in 2016 at the earliest.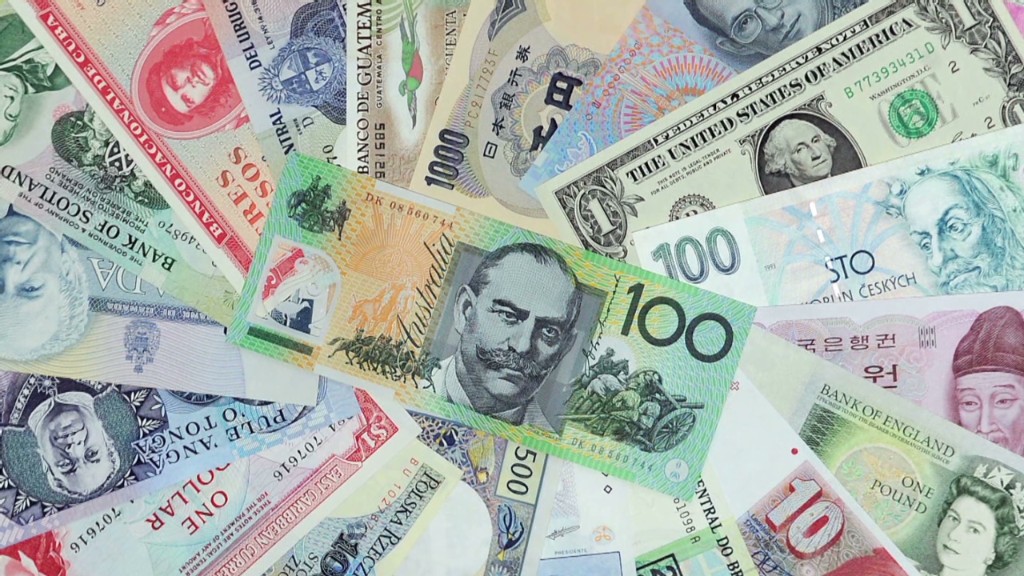 The central bank's currency line-up has attracted controversy in recent times, first for a lack of female characters adorning its currency; and then over the choice of author Jane Austen to join the ranks in July.
The Bank of England began promoting eminent Britons on the reverse side of its notes in 1970. The front is reserved for an image of the monarch.