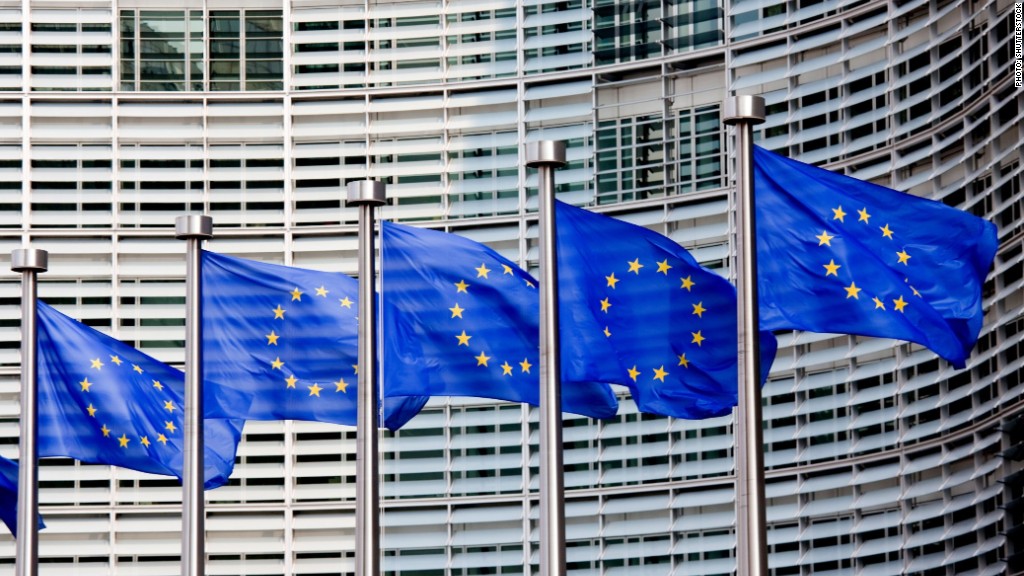 Moves by Europe's competition watchdog signal a crackdown on corporate tax cheats could be gathering steam.
The EU has requested information from governments in Ireland, Luxembourg and the Netherlands about their corporate tax arrangements.
It wants the governments to shed light on their tax rulings to determine if any companies are enjoying undue benefits.
The currency bloc loses about one trillion euros each year to tax fraud and aggressive tax avoidance, and has faced rising anger from its citizens about lost revenue.
The request for information is not part of a formal investigation, however the findings could support a wider probe into tax evasion across the 28 EU-member states.
"The question is whether undue economic advantages have been provided to specific companies and it's our role to look at this," EU spokesperson Antoine Colombani told journalists at a press briefing Thursday.
Related: Europe steps up fight against tax cheats
Colombani said other countries may also be quizzed on their tax rulings.
The move is part of a wider push by global authorities to clamp down on tax evasion. In May, European leaders unveiled a plan to share bank account data across the EU and accelerate initiatives to tackle abuse by companies.
Revelations about how major multinational companies such as Apple and Google escape paying billions in taxes has further ramped up the pressure for change.
Related: How Apple lowers its tax bill
Apple has five subsidiaries in Ireland, where the company faces a maximum tax rate of just 2%. That's well below the 35% top rate in the United States, and still short of Ireland's top statutory rate of 12.5%.