Stocks continued their September rally Friday as investors anticipated the next moves from the Federal Reserve and waited for more details on Twitter's IPO plans.
The Dow Jones Industrial Average, S&P 500 and Nasdaq all posted modest gains Friday. It's been a strong week -- and for that matter, month -- for stocks.
The Dow gained 3% this week, while the other two indexes rose almost 2%. It was the best week since January for the Dow and the best week since July for the S&P 500.
After a brutal August, the markets have enjoyed a better September with all three indexes up more than 3%. The Dow and S&P 500 are both less than 2% from all-time highs, and the Nasdaq continues to trade near its highest level in thirteen years.
Twitter grabbed plenty of headlines when the social networking site revealed after the closing bell Thursday that it had issued a confidential filing with the Securities and Exchange Commission for a planned IPO.
Investors were awaiting more details on the offering. Twitter has not yet disclosed information about sales, profits and other key financial information. It is also not clear if the company will list its shares on the New York Stock Exchange or Nasdaq.
Related: Twitter files for IPO
But Twitter's IPO filing comes at a time when social media stocks are red hot. Facebook (FB) and LinkedIn (LNKD) are near all-time highs. Groupon (GRPN) has more than doubled in 2013 while Yelp (YELP) has more than tripled.
Shares of all four of those social media companies fell on Friday, though.
Twitter's IPO news did boost two investment firms that have stakes in Twitter. Shares of GSV Capital (GSVC) finished up by nearly 14% while the Firsthand Technology Value Fund (SVVC) gained roughly 6.5%.
Also in the tech world, Intel (INTC)shares gained more than 3% after receiving an analyst upgrade.
Yahoo (YHOO), meanwhile, pulled back after reaching a 5-year high Thursday and ended the trading day down 1.3%. One trader on StockTwits feared that Yahoo may have peaked.
JeanPaul: $YHOO Failed breakout ! Now accelerating to the downside in increased volume. I sold my position.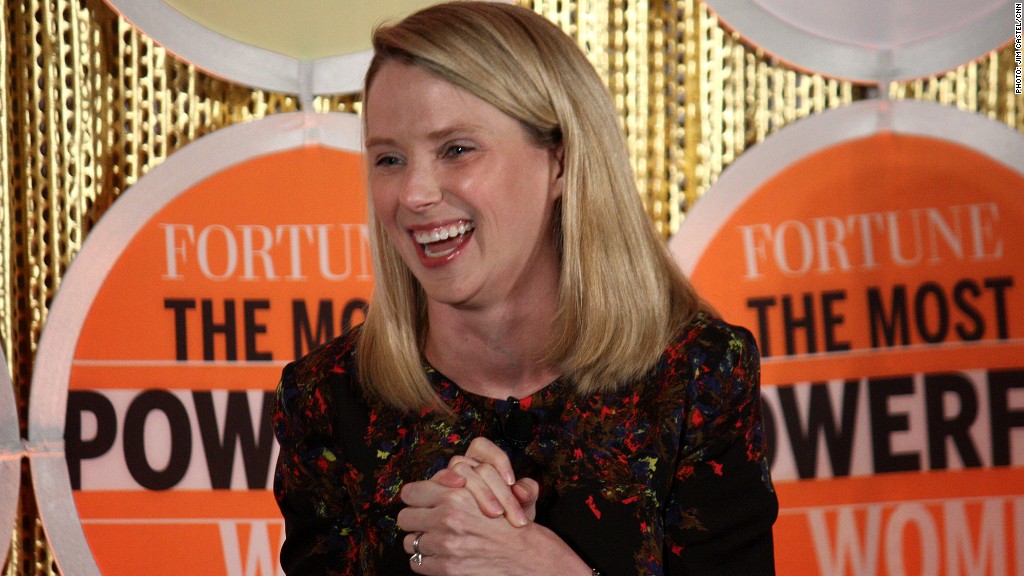 Also popular on StockTwits was beauty products retailer Ulta (ULTA). Shares jumped more than 17% after the company reported stronger-than-expected earnings and revenues after the close on Thursday. Some traders remained skeptical, noting a bump earlier in the week for fellow retailer Five Below. (FIVE)
askchrishetrade: $ULTA Holding up well, but I don't think you want to buy momentum on highs in this name
scottsdalem: $ULTA All retails and department stores are traded like innovative technology companies..up 15% after ER..$FIVE on Monday and $ULTA today
Dunkin' Brands (DNKN) caught investor's attention after shares jumped more than 2%. The company announced on Thursday it would be opening stores in the United Kingdom.
JBoorman: $DNKN all time highs. Always enjoy seeing patience discipline and process being rewarded.
Related: Fed official says jobs report won't stop tapering
Friday's gains came as investors received a batch of disappointing economic news Friday.
Before the opening bell, the Census Bureau reported that although monthly retail sales were up modestly in August, they were lower than expected. Auto sales rose nearly 1% in August, but consumers cut back at other retailers, including clothing and sporting good stores.
Fueled by higher gas prices, producer prices rose more than expected, while the University of Michigan's reading of consumer confidence fell to its lowest level since April.
Despite the weaker reports, many investors still think that the Fed will decide to begin scaling back its quantitative easing program at a meeting next week.
The Fed's bond buying drive has helped push stocks to record highs, and investors have worried that any sort of "tapering" will deflate the markets.
"The current expectation is that we'll see a small notional tapering at next week's Fed meeting," said Simon Smith, chief economist at FxPro.
Related: Fear & Greed Index still idling in neutral
Traders also continued to watch for developments on the Syrian conflict. The threat of U.S.-led military strikes against the Middle Eastern country has receded as Secretary of State John Kerry continues to pursue diplomatic negotiations over Syria's chemical weapons.
European markets closed lower Friday, while most major Asian indexes also closed in the red.