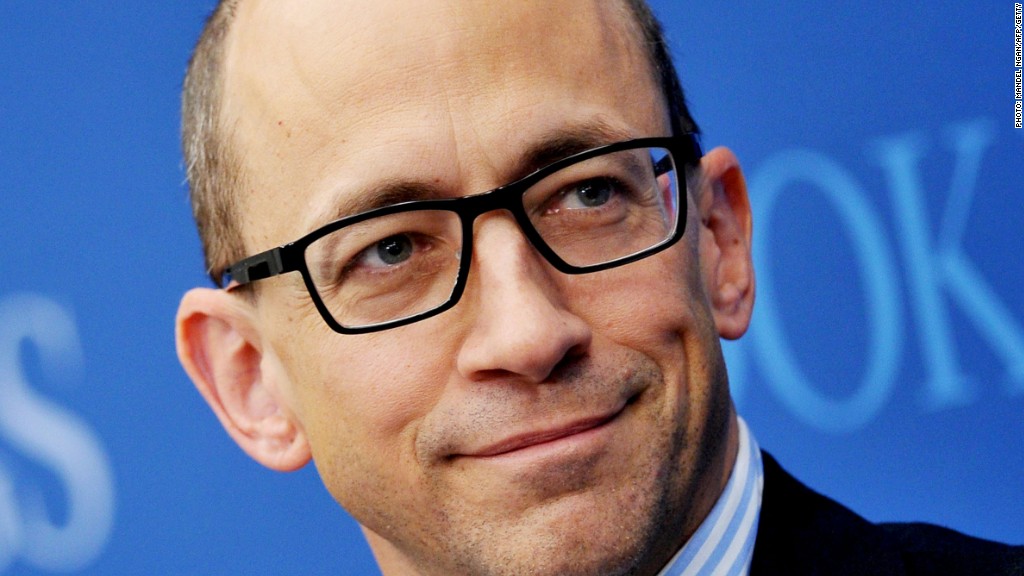 Twitter CEO Dick Costolo has widely been hailed as a management genius. That will come in handy in the next several months as the company navigates the tricky waters of its initial public stock offering.
Costolo, who joined Twitter in 2009 and became the company's CEO in 2010, offers classes based on what he teaches managers at Twitter. During a brief keynote at this week's TechCrunch Disrupt conference, Costolo offered some of that advice to startup founders, giving them a clear message on how to lead a winning team.
Costolo's first tip to burgeoning startups: "Managing by trying to be liked is the path to ruin."
"If you are yourself and you manage by deeply caring about your people by not worrying about what they think about you, you will be as successful as you can possibly be," Costolo said.
Related story: Explaining Twitter's secret IPO
Though Twitter is now a maturing company on the verge of going public, Costolo has plenty of experience steering early-stage startups and fledgling companies through rocky transitions. His previous company, FeedBurner was bought by Google (GOOG) in 2007. And Costolo was hired as Twitter's chief operating officer at a tumultuous time for the social network, when several high-level executives left the company, creating a leadership vacuum.
Costolo acknowledged being a startup founder isn't easy. He encouraged founders to be transparent about their plans from the early days, and he also encouraged integrity when many look to mimic what their successful peers have done.
"The problem here in San Francisco and Silicon Valley is we lionize these personalities, and we set these people up to be these amazing leaders," Costolo said. "We take notes and try to imitate what they've done to be successful. The reality is ... the very person that may be lionized today may be frowned upon in 10 years."
Costolo also referenced a conversation with Pinterest CEO Ben Silbermann, who noted that all admirable founders seem to possess a different superpower.
"Find your individual superpower and leverage that," Costolo advised. "There's just a few you and everything is possible. There are no barnacles yet."