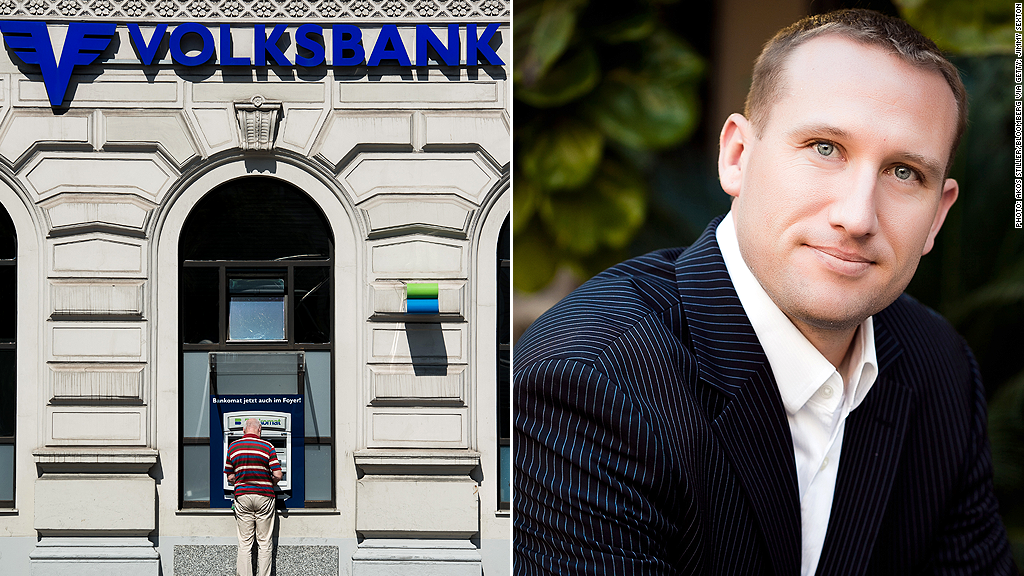 Americans, take your money elsewhere!
That's what banks around the world have been telling their U.S. customers, as they try to avoid having to comply with a new tax law due to come into force next year.
Jimmy Sexton, an American, was forced to close his checking account at Volksbank in Austria earlier this year. And Genevieve Besser, an American living in Germany, was given two months notice last year to close her securities account at ING-Diba, the German arm of Dutch bank ING (INGVF).
The U.S. Foreign Account Tax Compliance Act, which requires businesses to report all assets held by Americans, aims to recoup the hundreds of billions the U.S. says it loses each year from tax evasion. But it's also leading global banks big and small to dump U.S. customers rather than wrestle with the complicated law.
"U.S. citizens living abroad are really having a hard time with their banks," said Gerard Laures, a partner in the financial services tax division at KPMG.
Proper compliance -- which means reporting everything from basic savings accounts, pension funds, investments, and more -- could easily cost institutions millions each year, he estimated. And penalties are severe; businesses face a 30% tax on U.S.-sourced income if they fail to comply.
"Many banks have taken the decision to tell U.S. customers to go away," Laures said.
Ross Badger, a tax adviser at Satis Asset Management, estimates that half of his clients have had difficulties with their banks, and expects the trend to continue.
Besser was told that new U.S. regulations would "mean a considerable increase in costs," according to a letter she received from the bank. Instead of charging American customers higher fees to offset the new costs, the bank simply decided to shut down the accounts. Sexton received a similar explanation.
Related story: Americans turn in passports as new tax law hits
A number of other banks have also kicked out Americans.
Deutsche Bank (DB) decided in mid-2011 to close the securities accounts of U.S. residents outside America because of the new law, and HypoVereinsbank, part of Italy's UniCredit, (UNCFF) followed suit.
HSBC is no longer offering wealth management services for Americans in some countries. Neither is the Bank of Singapore, the private banking operation of the Oversea-Chinese Banking Corp. And Raiffeisen bank in Switzerland has cut ties with Americans.
That's only a small sample of banks that are refusing to do business with Americans, who now face a "banking lockout problem," said Marylouise Serrato, executive director of American Citizens Abroad.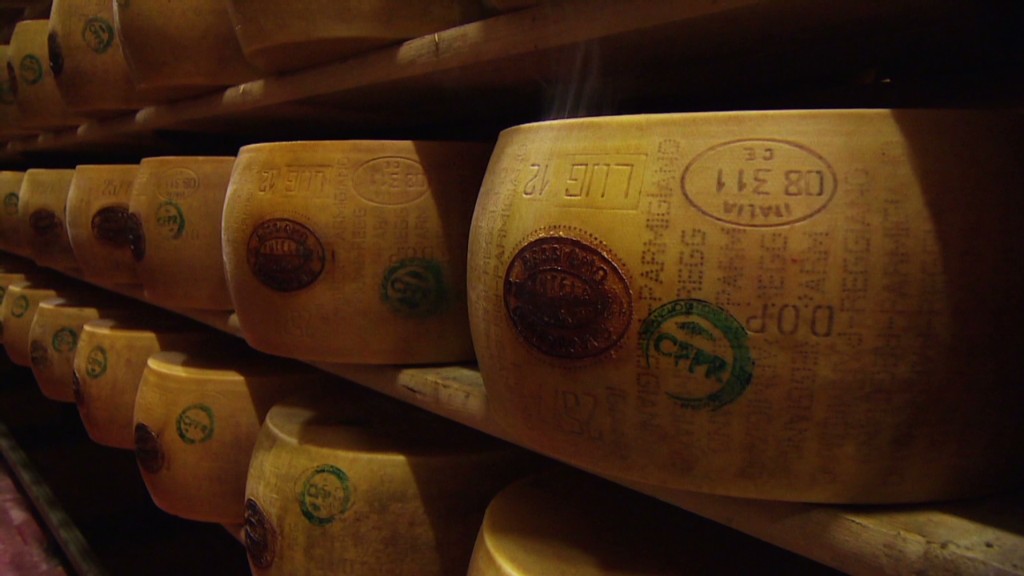 It's already a challenge to keep existing accounts open, and it's getting harder to open new ones. Americans are being refused financial services such as mortgages, insurance policies, and pension plans, she said.
"I mean, how do you function without a bank account or a charge card?" she said. "If you can't put your name in an account because a bank doesn't want an American, how do you even rent an apartment to live?"
Banking problems are adding to the tax headaches U.S. expats already face, many of whom say it's a burden to ensure their taxes are filed accurately each year. Growing numbers are even choosing to give up their U.S. citizenship as a way of escaping the paperwork.
After being told to leave ING-Diba, Besser said she was turned away by Barclays (BCS), Fidelity, Franklin Templeton, and a German savings bank, before she finally found a bank that would open an account.
Sexton, who is president of his own international tax firm, was also able to open a new account at another bank with a department specializing in expat accounts.
Financial institutions that are in a position to comply with the regulations could pick up some of the slack. "There is an awful lot of money around," Badger said.
"There's an assumption that if you have accounts outside the U.S. that you're a tax evader," Besser said. "It's not that easy to evade taxes. I mean, what taxes am I evading?"