Tesla shares are still in the fast lane.
Shares of the electric car maker rose 7% Thursday, approaching the $180 mark in midday trading before closing at $177.92. The rally came after analysts at Deutsche Bank (DB) raised their price target for the stock from $160 to $200.
Citing conversations with management and "monitoring information available on Tesla owners' blogs", the analysts said they expected the company to "modestly outperform" margin expectations for the third quarter. Tesla's production rate appears to be increasing, they added, as is demand for its vehicles in the U.S. and Europe.
"In the U.S., we believe increased demand is due to the announcement of Tesla's stellar safety ratings in mid-August and continued word-of-mouth advertising as more vehicles get out on the road," the analysts wrote.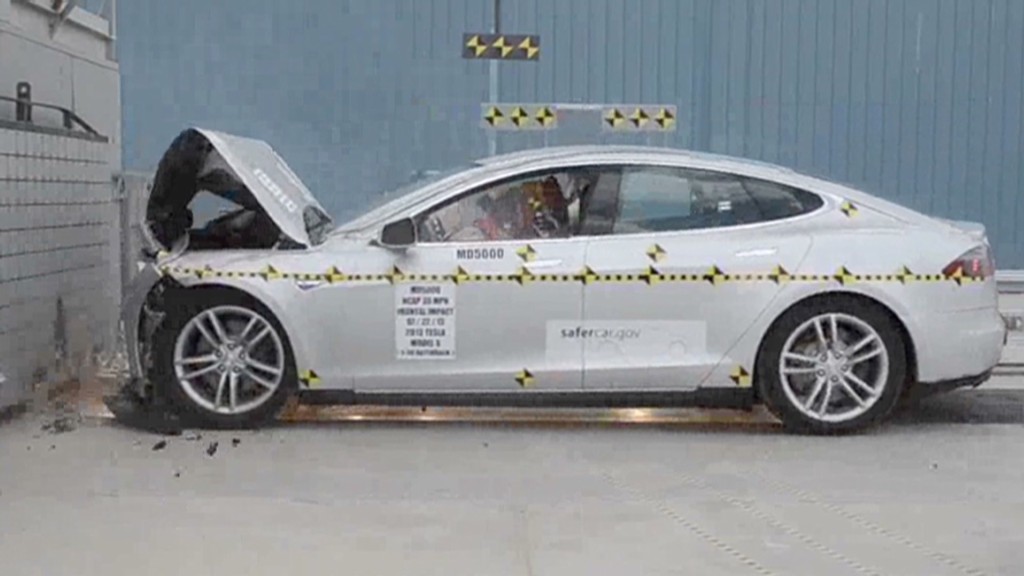 "In Europe, order rates appear to be growing, as expected, as vehicles have begun to be delivered in fairly significant quantities over the last month."
Related: GM wants to build a Tesla-beater
Tesla shares have surged more than 400% this year amid a steady stream of positive news. The company posted its first-ever quarterly profit in May, and its Model S plug-in sedan continues to garner rave reviews.
The stock is volatile in part because of the high percentage of shares held by investors shorting the stock, a figure Deutsche Bank pegged at about 22%.
Tesla CEO Elon Musk has been a highly visible promoter of the company both online and in frequent media appearances. On Wednesday afternoon, Musk tweeted that there was an "intense effort underway at Tesla" to develop an autopilot system for the Model S.