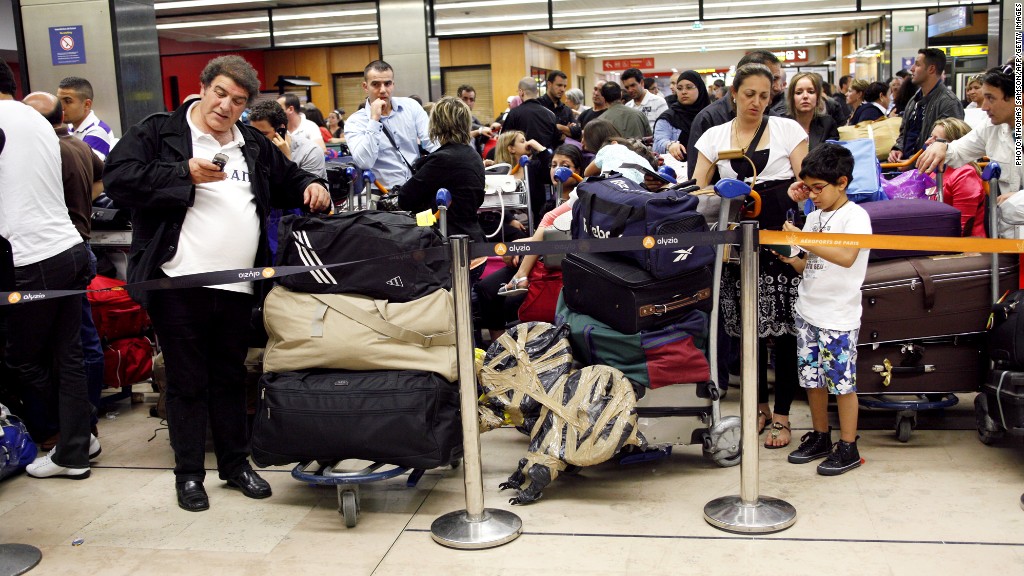 Airlines hauled in a record $27.1 billion last year charging fliers for things like baggage, additional legroom and Wi-Fi access.
A new global survey of 53 airlines found that some airlines make, on average, $30 per passenger from fees. In some cases, a la carte fees now make up 20% of a company's overall revenue.
"Once largely limited to low fare airlines, ancillary revenue has now become a financial necessity for airlines all over the globe," said the report's author, Jay Sorensen, an airline industry veteran who runs the consulting group IdeaWorksCompany.
Related: United to honor free tickets
Case in point: United Airlines made $5.4 billion from additional fees last year, the largest windfall of all the companies. Delta (DAL) came in second at $2.6 billion.
Australia's Qantas Airways made $56.21 per customer -- the highest amount in the survey. That revenue came largely through selling frequent flier points to partners such as hotel chains and car rental companies.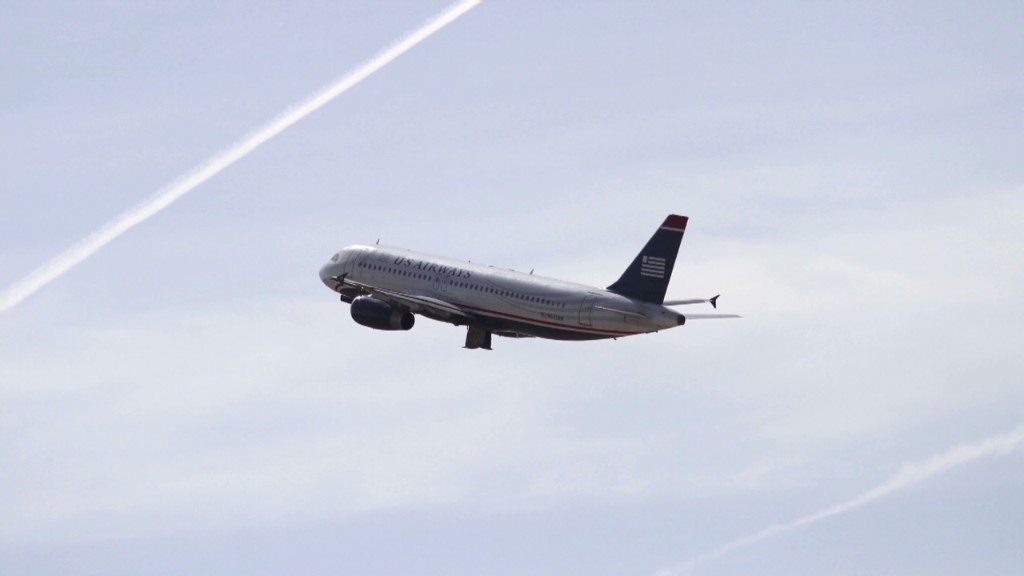 Other fun facts from the report:
-- Southwest Airlines (LUV) made $161 million by offering an "early bird" boarding service.
-- Russian airline Aeroflot made over $170 million by selling duty-free items on flights, achieving a 115% mark-up.