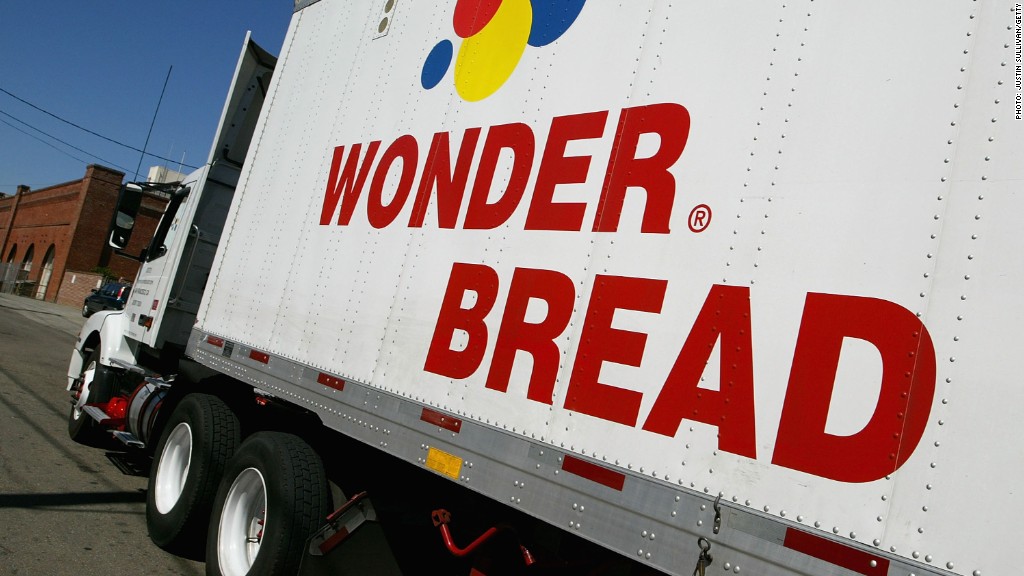 Wonder Bread is back.
The iconic bread brand returned to store shelves Monday, said Flowers Foods (FLO), the company that snatched it up earlier this year along with most of the other breads from the now-defunct Hostess for $360 million.
Flowers said Wonder and other former Hostess brands like Merita and Home Pride would be available throughout its delivery markets, which encompass roughly 77% of the U.S. population. The bread is being packaged with a retro logo from Wonder's early days.
"We are using the same recipes and paying close attention to quality and freshness," Keith Aldredge, Flowers' vice president of marketing, said in a statement.
Flowers also produces Tastykake snacks and Nature's Own bread.
The news comes months after a bankruptcy judge approved the sale of Wonder, Twinkies and other assets from Hostess Brands.
Former Hostess snack brands like Twinkies, Ho Hos and Ding Dongs were sold for $410 million to a joint venture of private equity firms Apollo Global Management (APO) and Metropoulos & Co. Twinkies resumed sales in July.
Hostess suspended production in November of last year, moving to liquidate after years of financial distress and a failure to reach a new contract with its bakers' union.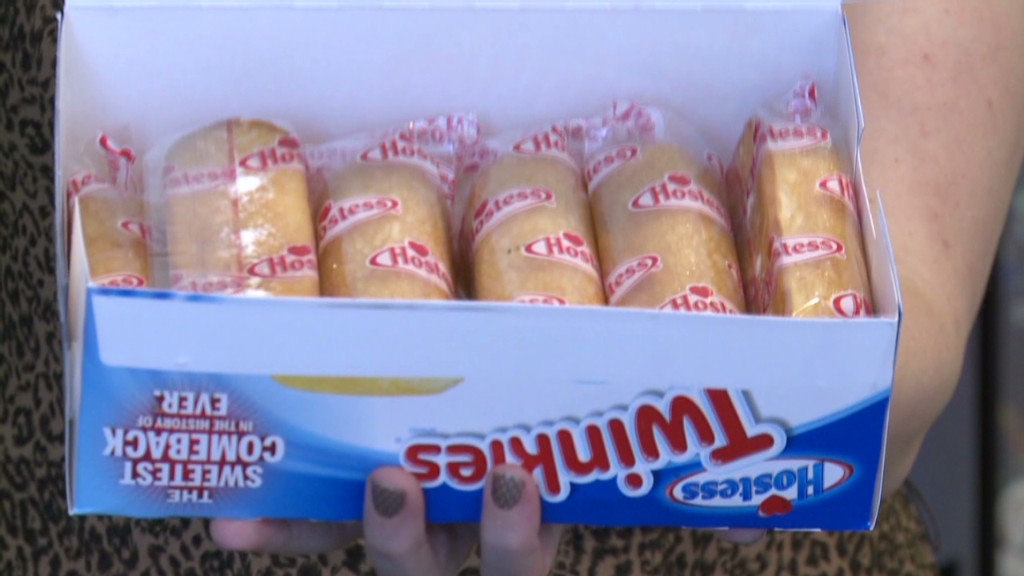 The demise of Hostess led fans of the company's products to quickly scoop them up at grocery stores, fearing that they would never be able to purchase them again.
But it was always widely expected by analysts that Hostess would be able to sell its most popular brands to other food makers through the liquidation process.