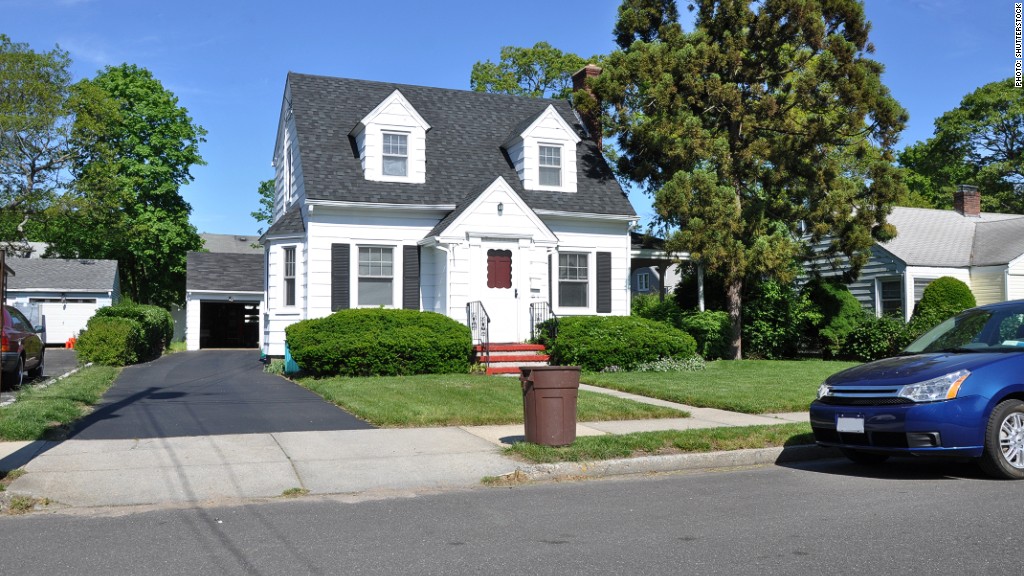 Home prices continued to climb in July, up 12.4% compared to a year earlier.
The S&P/Case-Shiller home price index registered its biggest 12-month gain since February 2006, a period near the height of the housing bubble, despite a rise in mortgage rates. The increase in prices was widespread, with more than half of the 20 major markets posting double-digit annual gains.
However, the one-month gain slowed compared to June. That suggests that "the rate of price increases may have peaked," according to David Blitzer, chairman of the index committee at S&P Dow Jones Indices.
However Bill Banfield director of capital markets for Quicken Loans said that month-over-month reading is not reason for concern.
"The slowing in monthly gains is not a nail in the recovery's coffin, in fact it shows a normalizing of the market and that this growth can be sustained," he said.
Related: Foreclosure crisis is drawing near a close
Home prices have enjoyed a strong rebound in the last year, as improving sales and a drop in foreclosures have removed two major drags on the market. And while mortgage rates have been rising lately, they are still low by historic standards.
Related: 2.5 million homeowners no long underwater
The rebound in home prices means that fewer homeowners are underwater. Since they no longer owe more on their mortgages than their homes are worth, it's it easier for them to sell their homes and buy new ones, which in itself helps the market.
Housing is also critical to the overall economy, since an improvement in household wealth can free up money for homeowners to spend on other items. It's also helped spark a recovery in home building, which puts more construction workers back to work.
The cities with the biggest gains were some of those hit hardest by the housing bust. Las Vegas prices have rebounded 27.5% in the last year, while the three California markets - Los Angeles and San Francisco and San Diego -- are all up 20%. Phoenix prices have rebounded 18.9%.
But even with this year's rise in prices, the overall index is still down 21% from its record high in June of 2006.