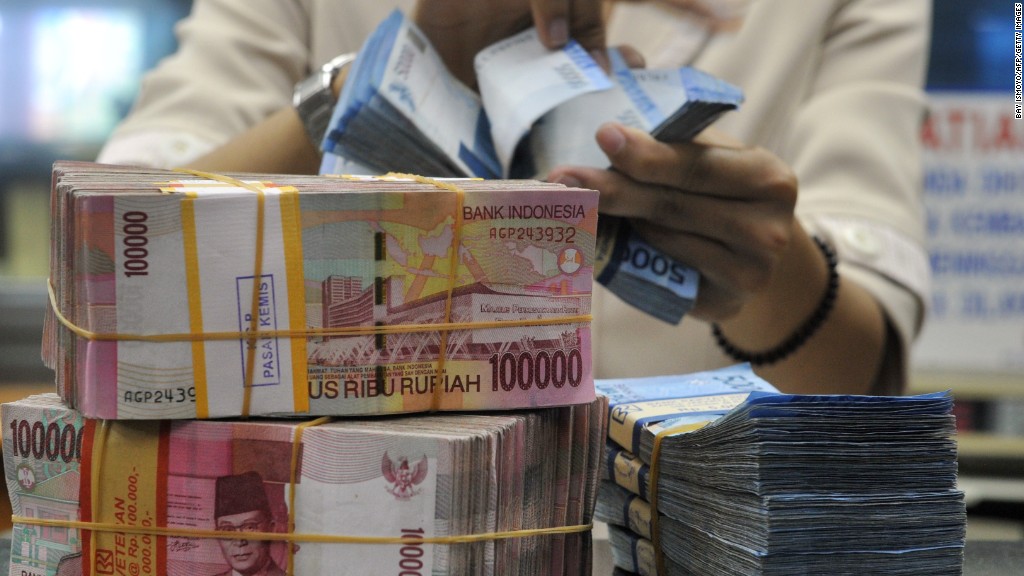 Indonesia needs to prepare its defense for the day when the Federal Reserve starts to pump less money into global markets, its finance minister said Thursday.
"It's inevitable that the Fed will one day end quantitative easing," Muhamuad Chatib Basri told reporters in Hong Kong. "We need to focus on stabilization."
The southeast Asian nation is grappling with a slowing economy, rising inflation, a weakening currency and a vast current account deficit.
And investors are anxious about next year's presidential election, which will be the first time the country has shuffled its leadership in a decade.
Fears that the U.S. Federal Reserve would roll back its $85 billion a month bond-buying program as early as September had prompted sharp capital outflows from emerging markets, including Indonesia, in recent months.
The Fed's decision last week to keep its foot on the gas for the time being provided something of a reprieve for some markets, including India and Brazil, which both saw their currencies stabilize.
Despite that, Indonesia's rupiah tumbled to multi-year lows this week, although its equity market fared a little better.
Related: India shocks markets with rate hike
"We are not in good times. We are in bad times," Chatib Basri said.
The challenge for Indonesia, he said, is to manage growth expectations while shoring up its finances to insulate itself from external shocks. One way would be to lower the country's consumption of oil and gas as a way to protect itself from rising commodity prices.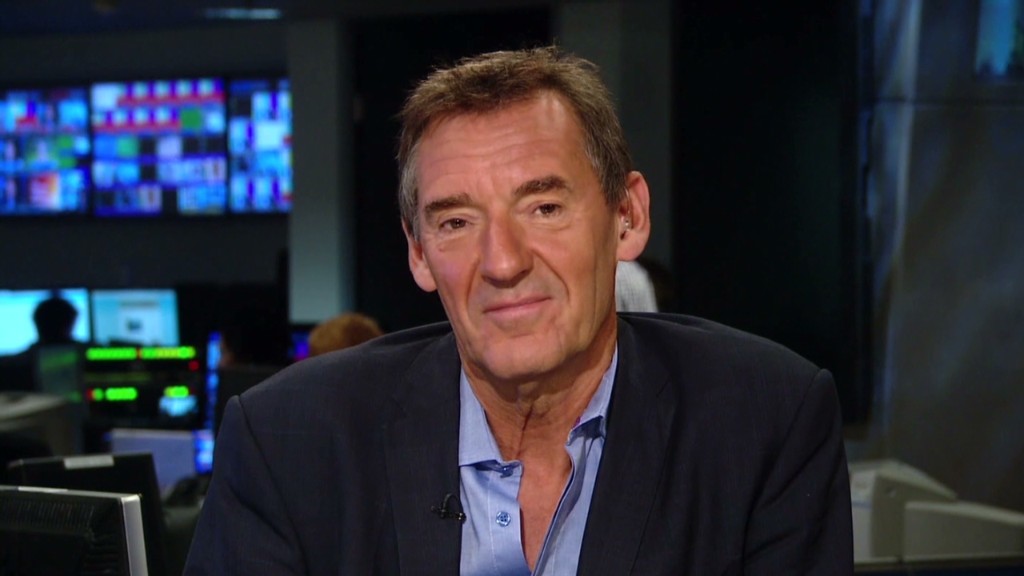 The country's current account deficit nearly doubled in the second quarter of the year, hitting $9.8 billion -- equivalent to over 4% of the country's GDP.
Chatib Basri said the picture could brighten later this year thanks to an improving trade balance. Inflation is also expected to remain on track at around 9.2%.
And although GDP forecasts have been revised lower, the finance minister is confident the country will achieve its 2013 target of 5.5% to 5.9% growth. Next year's estimates are even higher at 6.1%.
"Hopefully, we can weather this storm," said Chatib Basri.
Related: BRIC markets create $100 billion buffer
That sentiment is perhaps reflected in Indonesia's stock markets, which have seen a slight pickup in recent months after tumbling earlier this year, bringing the Jakarta Compose Index up about 5% so far this year.
The country may be more resilient than other fast-growing nations in Asia. Unlike some of its neighbors, growth isn't solely determined by exports. Instead, an expanding middle class is fueling something of a virtuous cycle where more goods and services are produced and purchased in rapidly urbanizing cities across the archipelago.
McKinsey & Co. predicts that Indonesia will be the 7th largest economy in the world by 2030.