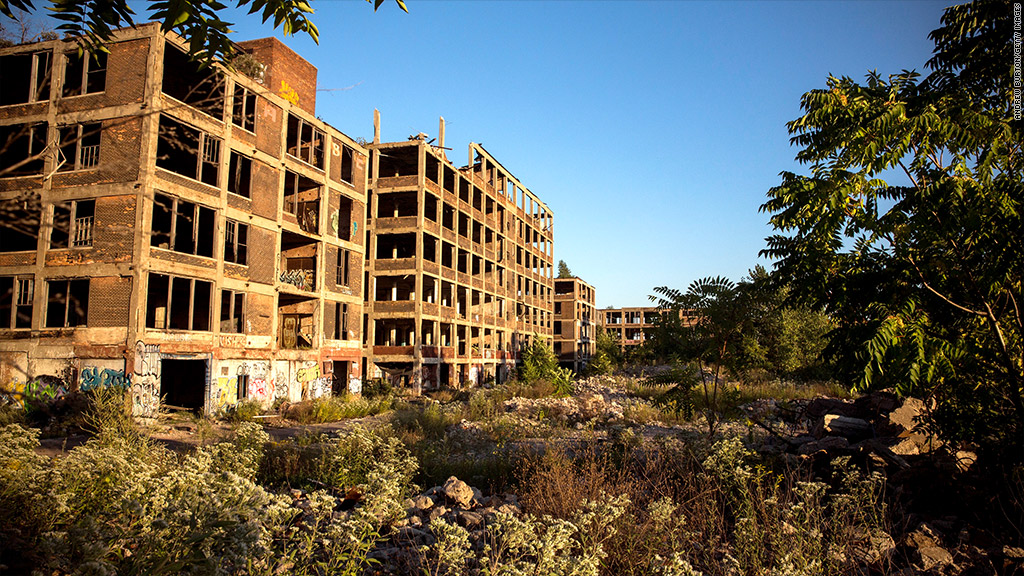 Detroit will get some federal help in dealing with the largest municipal bankruptcy in the nation's history.
Several Obama administration cabinet secretaries came to town Friday with more than $300 million in federal aid.
But don't call it a bailout. None of this money will go to help reduce the staggering debt that forced its July bankruptcy filing. Most of the money is coming from existing national programs for which Detroit was already eligible. For example, Detroit is getting seven of the nearly 1,000 police officers being hired nationwide with Justice Department funds.
However, federal officials pledged to streamline the flow of money to the cash-strapped city, making sure that Detroit is able to get federal dollars it was at risk of losing to other cities.
Gene Sperling, the director of the National Economic Council, referred to the federal effort as unlocking money. And he promised more help would be forthcoming.
"We're in the second inning," he said at a press conference following the summit. "This is just one step along the way. We don't expect this to be easy, we expect it to be successful."
The officials also helped the city to tap into funds available from private foundations and businesses.
The federal officials are also removing red tape that was stopping Detroit from getting available funds. For example, the city was granted a waiver so that it could get a $7 million grant for a program that paid to demolish blighted homes. Detroit will now be able to use that grant to clear some commercial properties.
That $7 million is part of nearly $150 million the city will receive to clear blighted and abandoned properties, a major problem for a city that has lost a large percentage of its population and tax base in recent decades.
The next biggest chunk of money is nearly $140 million in transportation aid, including money to help renovate and rehabilitate city buses, adding security cameras to protect both drivers and passengers. There will also be support for a light rail system now under construction and support of a new regional transit system.
Finally, there will be about $30 million in public safety assistance, with $25 million coming from the Federal Emergency Management Agency to hire 150 firefighters and buy equipment to help battle the problem of arson in the city, and $3 million in money from the Justice Department to beef up police, including establishing bike patrols.
Even $300 million will only be a drop in the bucket for a city that is in dire financial trouble.
Its July bankruptcy filing detailed $18 billion in liabilities, and the reorganization calls for slashing $11.5 billion in debt down to $2 billion, likely through deep cuts in pension benefits, retiree health care coverage and payments to bondholders.
Related: 16 things that are wrong in Detroit
City services are already in dire straits, with 40% of street lights not working. Medical and fire responders take an average of 15 minutes to respond to a call, more than double the national average.
Detroit city officials were told by the White House this spring that a federal bailout was a nonstarter. Kevyn Orr, Detroit's emergency manager who is overseeing the city's finances, visited the White House soon after his March 14 appointment and was told there is no political way a bailout would get the votes from Congress it would need, according to his spokesman Bill Nowling. Administration officials told him every other major city in America would want a bailout.
Nowling said even if the dollars announced Friday don't solve the city's debt problems, they will help.
"Money we don't have to find somewhere else helps," he said. "It is better than nothing. We'll take it gladly."
Neither city nor state officials have asked for a broad federal bailout, similar to the $80 billion rescue of the auto industry that the Obama administration put in place in 2009, when it used federal funds to keep General Motors (GM) and Chrysler Group alive during bankruptcy. Some union officials, worried about the precedent of cutting pension benefits in a municipal bankruptcy, have advocated more broad-based federal assistance.
But, with Republicans in Congress and the Obama administration unable to agree on how to avoid a government shutdown on Tuesday or an increase in the nation's debt ceiling next month, the White House made clear after the filing that such broad-based help would not be possible.
"You have heard leaders in Michigan say, and we believe they're correct, that this is an issue that has to be resolved between MIchigan and Detroit and the creditors," said White House press secretary Jay Carney on the day of the city's bankruptcy filing.
Related: Why Obama won't bailout Detroit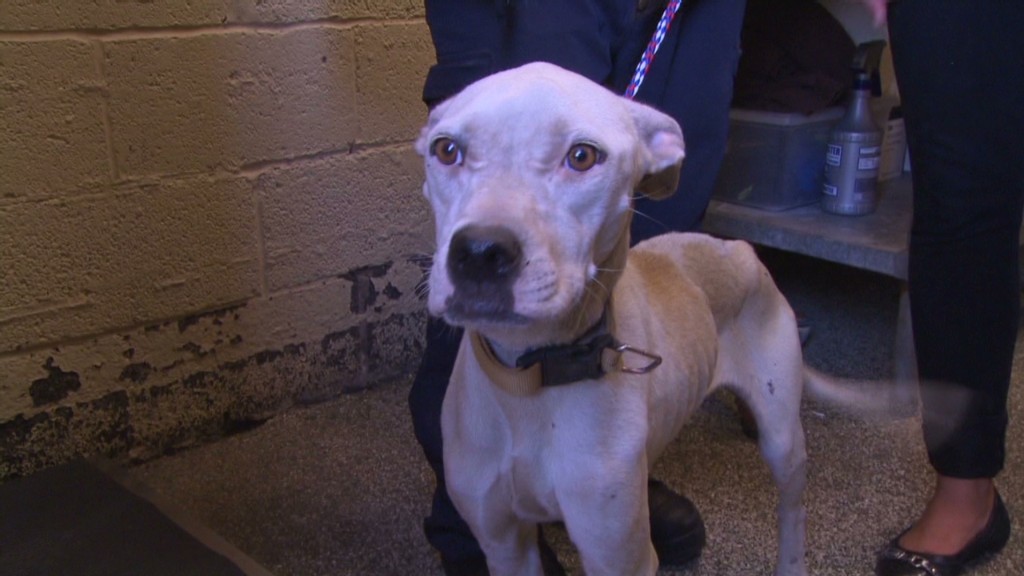 Besides Sperling, Attorney General Eric Holder, Transportation Secretary Anthony Foxx and Shaun Donovan, the secretary of Housing and Urban Development, were the three cabinet secretaries at the meeting, along with Orr, Michigan Governor Rick Snyder, Detroit Mayor David Bing and members of the Michigan congressional delegation.
-- CNN's Poppy Harlow and Becky Brittain contributed to this report.