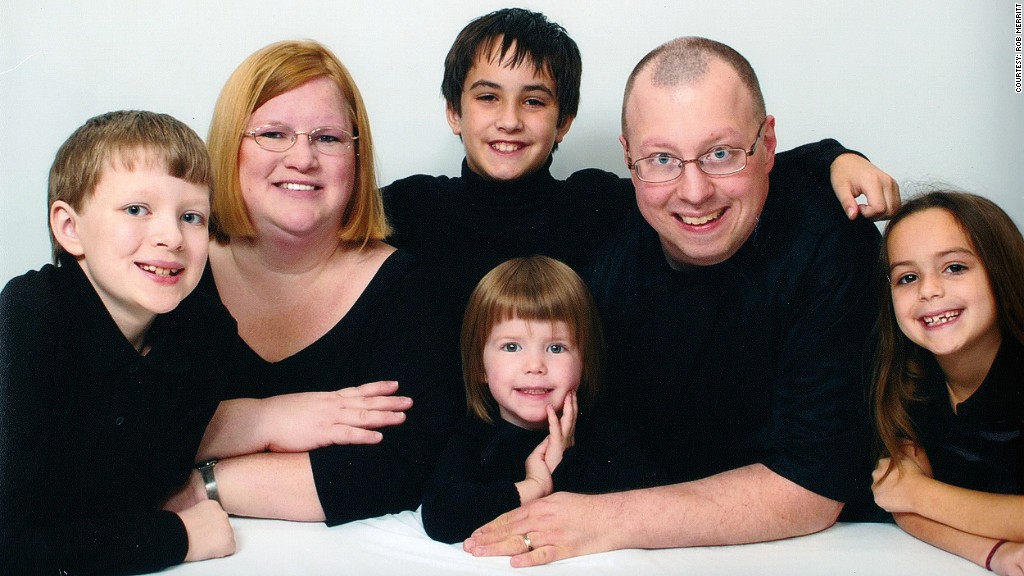 Federal defense worker Rob Merritt feared he would have to file for bankruptcy if he was furloughed from the government shutdown.
Merritt showed up to work Tuesday morning, expecting to sign his furlough papers and return home.
After a harrowing day of not knowing, he found out there was good news. At least, for now.
"I'm spared for this week," he said.
Merritt was particularly worried because he's been in a deep financial crunch. He was borrowing money using credit cards to support his family of six when he was furloughed for six days during the sequester, earlier this year.
"If we were to go into a moderate government shutdown, I'd probably have to file for bankruptcy," said Merritt, 43, who works in information technology at Aberdeen Proving Ground, near Baltimore.
Merritt is among over 800,000 workers who were expecting to be ordered to stay home on furlough when the government shutdown kicked in. Another hundreds of thousands of workers could be told to work, and not get a paycheck during a shutdown.
It is just the latest smack-down from Washington for federal workers still smarting from unpaid summer furloughs.
What's more, their pay has been frozen at 2010 levels without annual cost-of-living increases, and salary increases only for those who have been promoted. And just this month, workers learned of a 3.7% hike in premiums for their 2014 health insurance.
Related: Shutdown -- a multi-billion dollar hit to economy
Federal workers furloughed from the shutdown will not be paid. But there is a chance Congress may decide to compensate them once the furlough ends, as was the case in previous shutdowns in the 1990s. (Any federal worker who is required to work during a shutdown will be paid for that work, but paychecks may be delayed.)
"Federal workers have nothing to do with bringing about the government shutdown, but they are the ones who are going to feel the impact of it the greatest," said National Federation of Federal Employees union President William Dougan.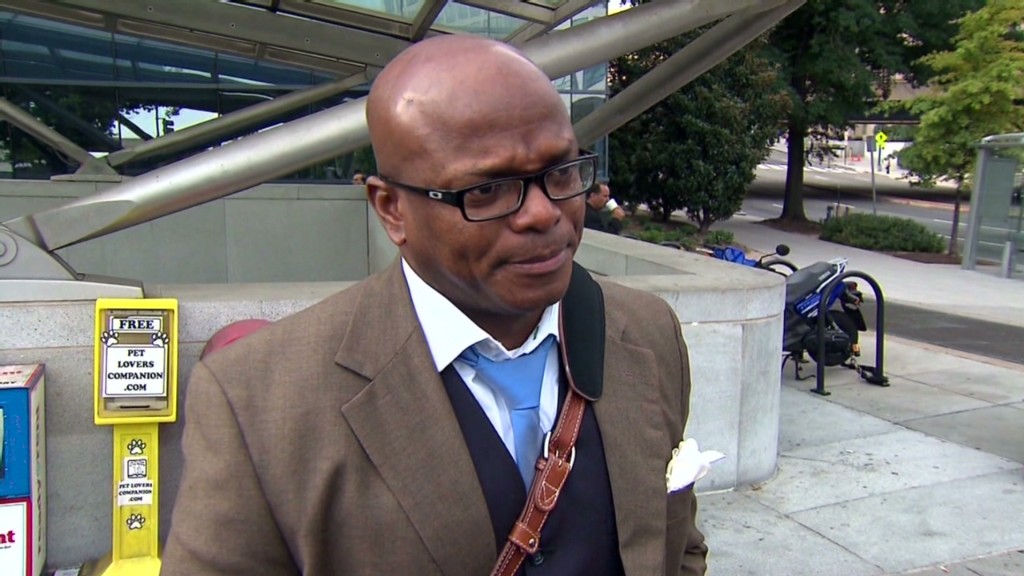 The impending federal shutdown was originally expected to affect an even larger group than those who weathered furloughs from the $85 billion in forced spending cuts earlier this year, as paychecks for military members had been in jeopardy.
But thanks to last minute scrambling in Congress, a bill emerged guaranteeing pay for active duty military during a government shutdown. President Obama signed the bill into law late Monday evening. Later, the Pentagon said the bill would also save the jobs of some non-military personnel.
Related: How will a government shutdown affect you?
For Merritt, it's tough. His job comes with an annual salary of $80,000, but he has lately struggled to pay a mountain of medical bills due to an emergency heart surgery in April after a heart attack last year.
His wife has been taking care of him. But she was also in the middle of career switch and has had trouble finding new work.
Related: FHA-backed mortgages to be halted in shutdown
The Merritts could probably manage if a furlough lasted only a few days. But if it lasted weeks, it would push them over the edge, he said.
Merritt was told by Tuesday afternoon that he could rest easy for the week.
"At the moment I'm still at my duty," said Merritt, who has worked at Aberdeen since 1989.