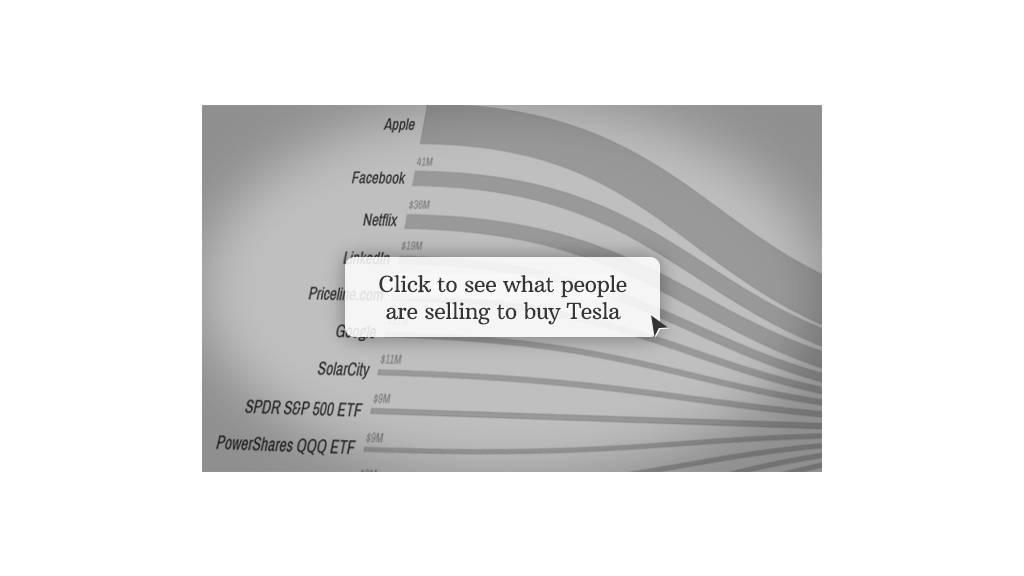 Tesla is one of the hottest stocks of the year, but individual investors may be about to get burned.
According to Bank of America Merrill Lynch, hedge funds, pensions and other big money managers have been shrinking their stakes in Tesla in recent months. Institutional investor ownership in the stock is down to 66% in September from 84% in January. The most significant drop-off came in July following the best monthly performance ever for Tesla's stock.
But Tesla (TSLA) shares keep flying. The stock hit an all-time high of $194.50 Monday. It is now up 470% so far this year. The Bank of America analysts suggested that the stock's continued rise must be due to more individual investors buying it.
Data backs that up. Investors have sold nearly $620 million worth of their investments in stocks and exchange-traded funds this year to buy Tesla, according to SigFig, a financial advisory start-up that tracks over $100 billion in assets among its users.
Related: What are people selling to buy Tesla?
They've been pulling the most money out of well-known companies such as Apple (AAPL), Netflix (NFLX), Facebook (FB) and LinkedIn (LNKD) to boost their exposure to Tesla, according to SigFig, which is a partner in CNNMoney's Portfolio tracking feature.
Recent data show about 6% of SigFig's monthly active users own Tesla. On average, Tesla shares make up about 9% of their portfolios.
Online broker TD Ameritrade has also said that individual investors continued to buy the stock through mid-August.
Individual investors are notorious for chasing stock market returns, and Bank of America's analysts are particularly worried about their pursuit of Tesla, as they believe the stock is "vastly overvalued." The stock trades for more than 100 times 2014 earnings estimates.
The analysts have a $45 per share price target on the stock, down more than 75% from current levels. They say individual investors "could be at risk when a correction, which we believe is long overdue, ultimately occurs."
Tesla surprised investors and analysts last month with its second-ever quarterly profit, thanks to a record number of 5,150 Model S deliveries and improved profit margins.
But the Bank of America analysts think investors may be too optimistic about the company's future prospects. According to them, Tesla's current share price implies about 628,000 car sales in 2020, up from an estimated 21,000 this year. They added that generating "luxury margins on a mass market vehicle" may prove to be challenging.
Related: GM wants to build a Tesla-beater
While Bank of America is particularly bearish on Tesla, some other Wall Street analysts also think the stock price may be too high.
Tesla's substantial run-up has sparked plenty of bubble chatter, and the average price target among Wall Street analysts is just under $145 per share. That's about 25% lower than where it is now.
The most bullish analysts aren't forecasting a lot more upside for Tesla stock either.
Deutsche Bank analysts recently raised their price target to $200 per share, up less than 3% from its record high.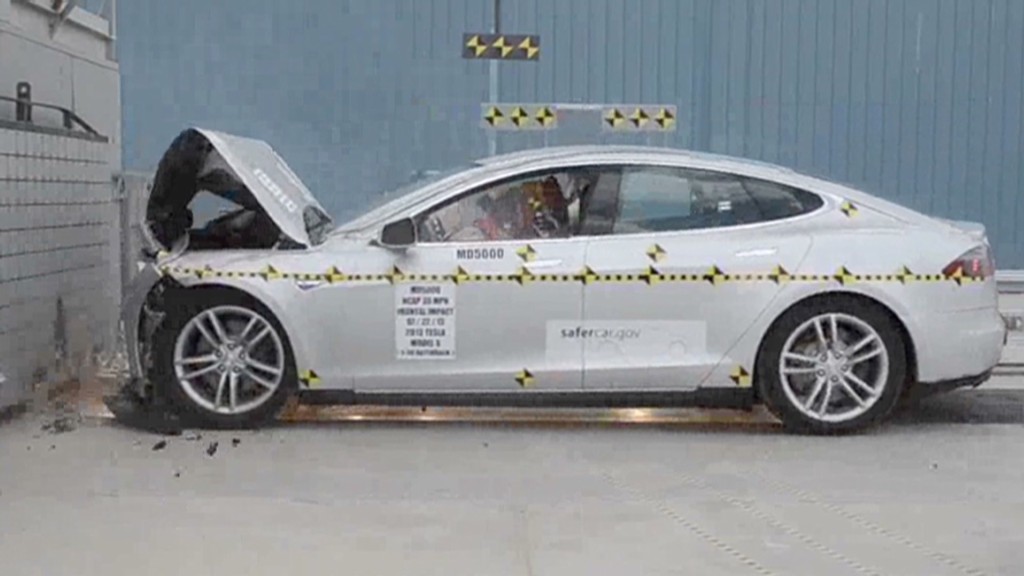 Even Tesla CEO Elon Musk has expressed some concern about the company's lofty stock price.
In an interview with CNBC in August, Musk said investors are being "very generous" with their valuation of Tesla.
"I really feel like the valuation we have right now is more than we have any right to deserve honestly," noting that the company's stock price was too high based on historical and even current financial results.
"We'll do our best to honor the faith the market has placed in us," he added. "We need to make sure we really knock the ball out of the park in the coming years."