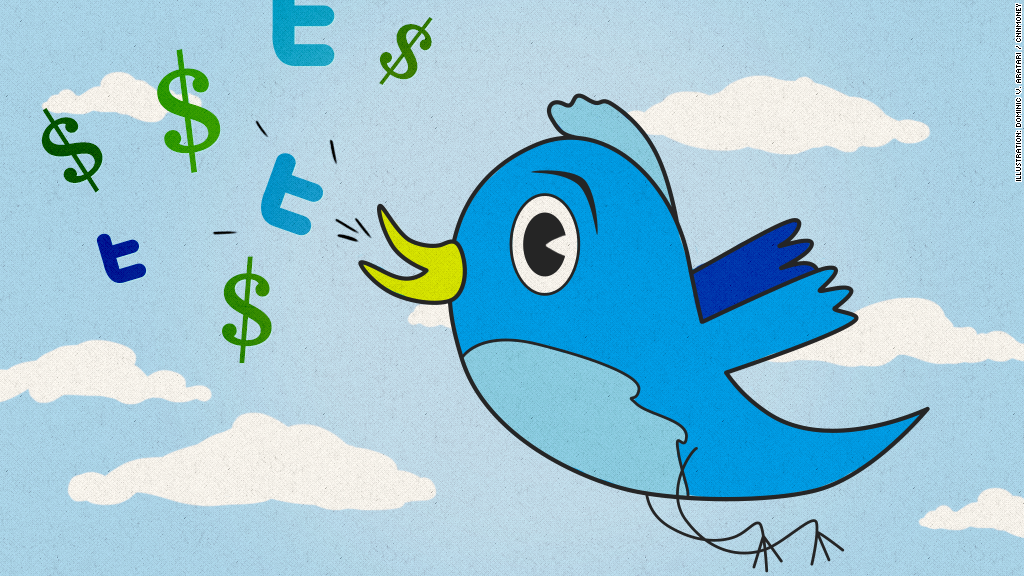 The U.S. government is shut down, but that won't stop Twitter from posting its documents on a government website for an upcoming initial public offering.
Twitter is expected to make public its IPO documents this week, according to multiple news reports. That would pull back the curtain on the company's finances for the first time. Twitter "confidentially" submitted its IPO filing to the Securities and Exchange Commission on September 12.
As part of the IPO process, Twitter must publish those documents to the SEC's public website. Any new IPO-related paperwork that Twitter files would have to be reviewed by SEC officials.
Despite the shutdown, that won't be a problem as long as Twitter files the documents in the next few weeks. That's because -- even though hundreds of thousands of government workers have been furloughed -- the SEC is allowed to keep its doors open and employees at their desks for a while.
The SEC is unlike most other agencies in that its funds must "remain available until expended," according to SEC spokesman John Nester.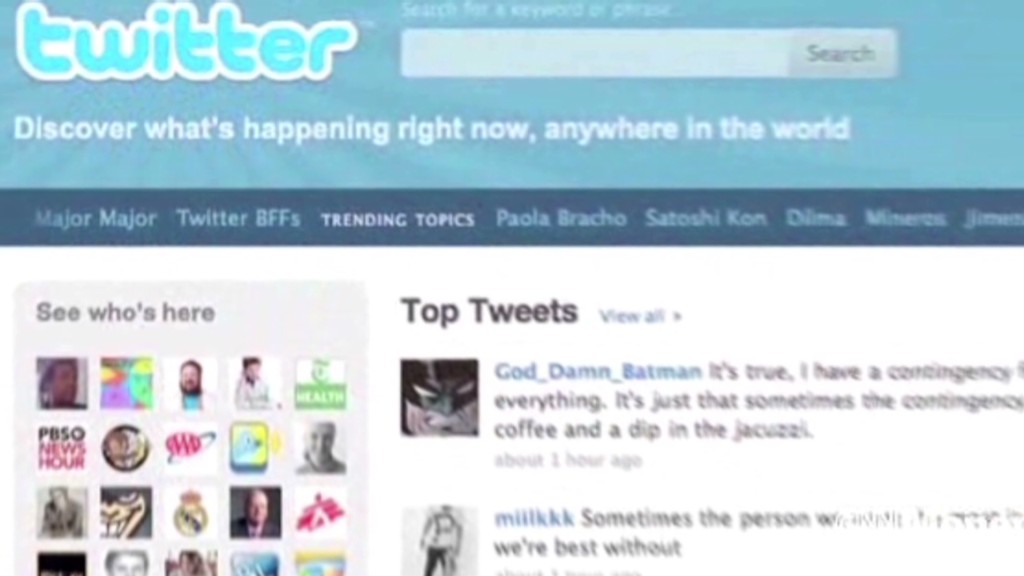 In other words, the SEC can use up all the money in its piggy bank before it has to close up shop -- and Nester said the commission has enough money "to allow us to remain open for a few weeks."
Read CNNMoney's coverage of the impending shutdown
That rule doesn't apply to most other agencies, which were forced to send "non-essential workers" home as of Tuesday morning.
And even if a prolonged government shutdown forces the SEC to scale back some services, that still wouldn't stop Twitter or any other company from reporting important information to the agency. The SEC's document-filing system will still be active, but the agency would suspend its review of certain filings -- including IPO-related ones.
If that worst-case scenario were to occur, it still might not affect Twitter. Teams of SEC staffers typically review IPO documents thoroughly over a period of time, and the company decides when to post the filing online. It's possible that Twitter has already received -- or will receive in the next few weeks -- approval to post the filing online.
Another SEC spokesman, Kevin Callahan, couldn't confirm whether agency staffers had already approved Twitter's public version of the IPO documents. He was loath to speculate about what would happen to further Twitter filings if the SEC were forced to scale back for an extended period.
"It depends on facts and circumstances, and it's really hard to get into hypotheticals," Callahan said.
Whether Twitter would choose to make the public filing in such a time of uncertainty is another matter. The company didn't respond to requests for comment on its plans.
Not all agencies are planning to keep their websites working as usual. The Library of Congress said it will pull down its site altogether. Most government agencies that CNNMoney contacted -- including the National Security Agency -- were planning to leave their websites up, but not update them with new news.
Agencies like the Social Security Administration are planning to update their sites only when it's extremely important, but their online services will still be available to the public.