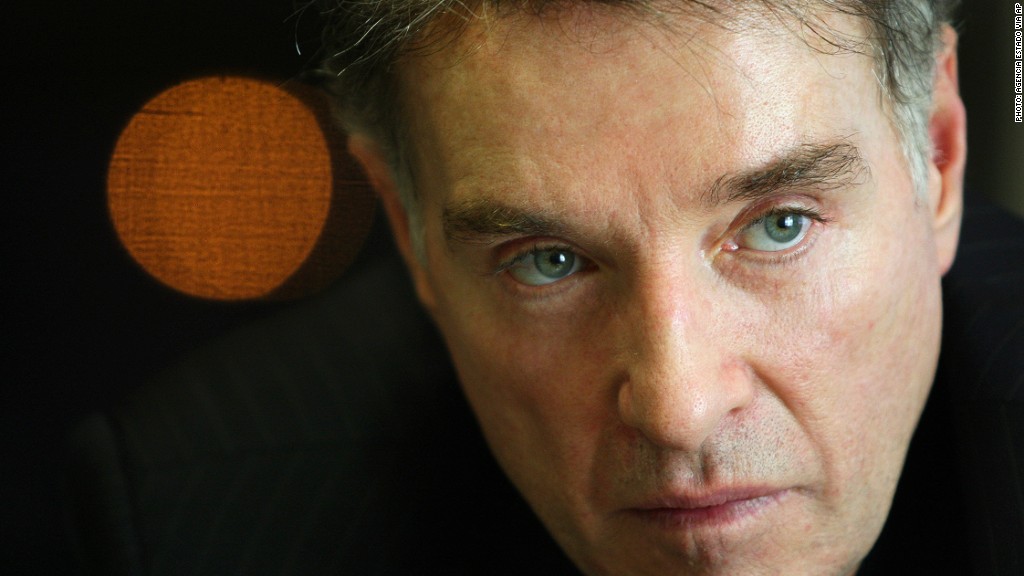 Eike Batista's crumbling empire suffered another blow this week as the energy company at its heart failed to pay investors interest due on its bonds.
In a filing to the stock exchange, OGX (OGXPY)said it had missed the $45 million bond interest payment due Tuesday.
The oil and gas group said it was reviewing its capital structure and had opted not to make the interest installment. It has 30 days to pay the debt.
The default has reignited speculation that the company, which has seen its share price plunge 98% over the last three years, is heading rapidly towards bankruptcy.
Once dubbed Brazil's richest man with an estimated net worth in excess of $30 billion, Batista wealth has sunk to less than $900 million, according to Forbes.
Related: Brazil billionaire's oil firm in deep water
OGX, which was the crown Batista' EBX Group of interlinked companies, is fighting stakeholders from all sides and has been accused of lying and insider trading.
Dozens of small shareholders in OGX have banded together and are planning to take legal action against both Batista and the company, saying they lied to the markets about the company's oil reserves.
Batista, who once boasted of his ambition to become the world's richest man, has been offloading assets at a pace this year.
In July, he ceded control of power company MPX to German utility EON (EONC) and last month sold LLX (LLXLY) logistics firm to U.S.-based EIG Global Energy Partners for $560 million.