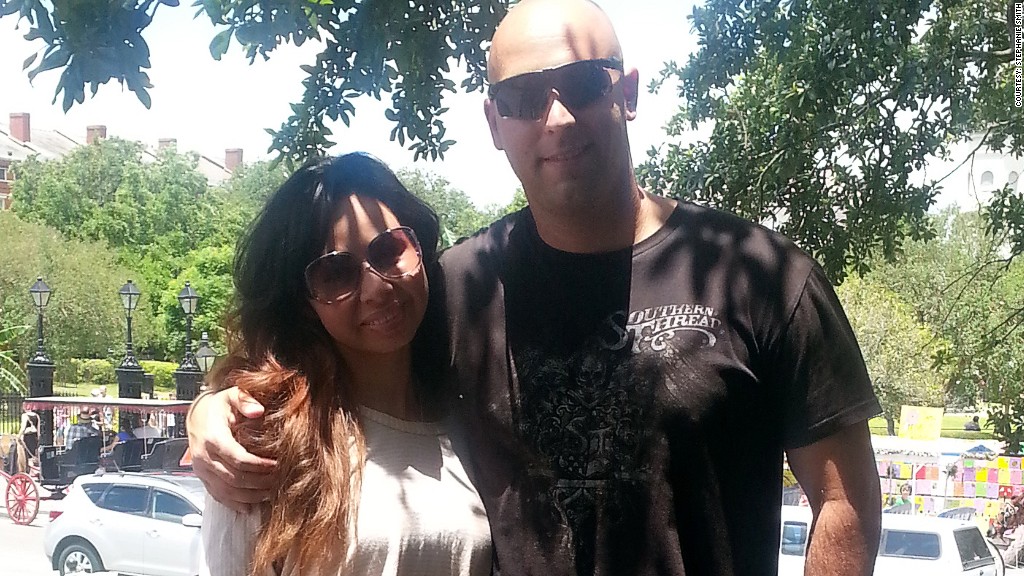 Stephanie Smith is grateful her Marine Corps husband Paul will be paid during the government shutdown.
But the shutdown has hurt military families, like hers, in countless other ways.
Childcare programs have been scratched, subsidized military grocery stores are closed, non-essential medical care has been cut back, and kids' sports programs have been canceled.
That means the Smith family grocery bill will go up by $200 a month if the shutdown lasts that long.
But what hurts most for Smith is the cancellation of the soccer program for her daughters, aged 12, 9 and 5. For her, it's those little things that count -- the glue that holds a hard military life together. Like many military families, hers also has to constantly move locations and suffer through years without seeing her husband, who was most recently deployed in Afghanistan.
"My girls are amazing. They've been through four deployments and countless moves," said Smith, 30, who lives at the Marine Corps Base Camp Pendleton, California.
"To take away kids sports programs ... that's an intrinsic way of coping with our lifestyle. That's where our kids get a source of stability."
Related: Shutdown means tough choices for mothers and kids
Smith's husband has served on active duty for 13 years. (He did not talk to CNNMoney for this story.)
Active duty military paychecks during the shutdown were saved late Monday after Congress came together in a rare bipartisan move to pass a last-minute bill.
Still, military families' lives are being upended, because so many base services depend on some of the civilian defense federal workers, who make up about half of the 800,000 federal employees on furlough.
Nationwide, all subsidized grocery stores on military bases closed Tuesday, thanks to the federal shutdown.
The Madigan Army Medical Center has cut back on non-emergency medical and dental surgeries at Joint Base Lewis-McChord outside of Tacoma, Washington.
Related: Federal workers sound off on shutdown
Families of service members training at the Marine Corps Recruit Depot on Parris Island, South Carolina, can't go to the local library, museum, movie theater or bowling alley -- all of which have closed. Some 290 federal workers running those facilities are on furlough.
The worst case scenario is if a family loses a loved one serving overseas. The shutdown has prevented the Defense Department from processing the $100,000 death benefit usually delivered within 48 hours to pay for funeral services and transporting family members to the funeral.
"The people most hurt are the newly bereaved," said Ami Neiberger-Miller, spokeswoman for the Tragedy Assistance Program for Survivors, a nonprofit that supports military families. "If someone dies on active duty, there's no mechanism in place to pay the death gratuity to the family."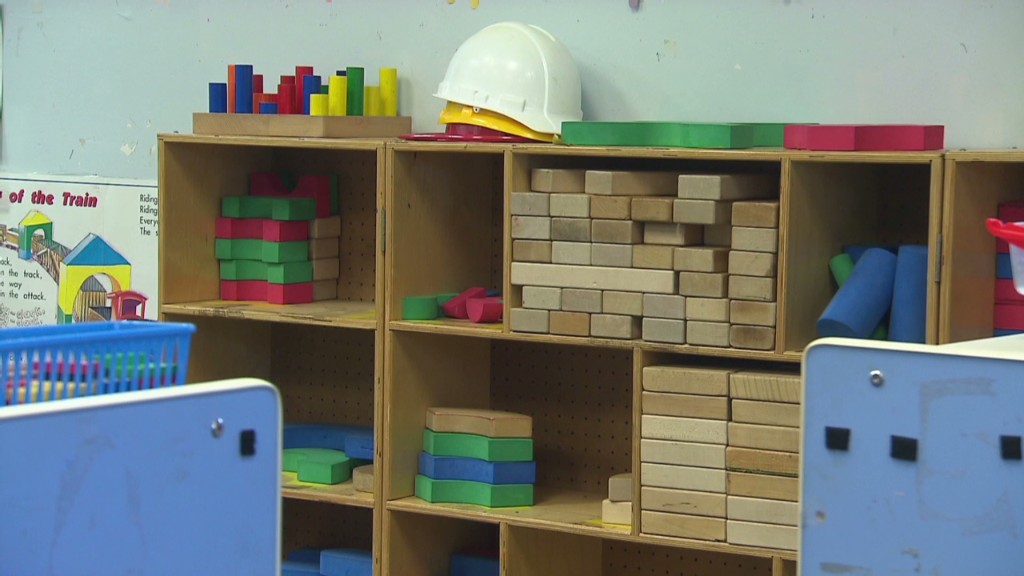 With the shutdown just beginning, what's immediately visible for residents in Camp Pendleton is the closed grocery store, Smith said.
Trips to supermarkets like Albertsons, that are located outside the base, would add an extra $200 to her family's monthly grocery bill of $800. And that's not including the extra money to drive there.
Shuttered after-care program for kids that serves dual working military households has also stung, said Smith, who works as a volunteer for the National Military Family Association.
"There's been this frenzy to pick up kids, after school," Smith said. "It's so hard for military families to get good paying jobs off-base ... We need our after-care programs."
Related: More on the government shutdown
-- CNN's Larry Shaughnessy contributed to this report.