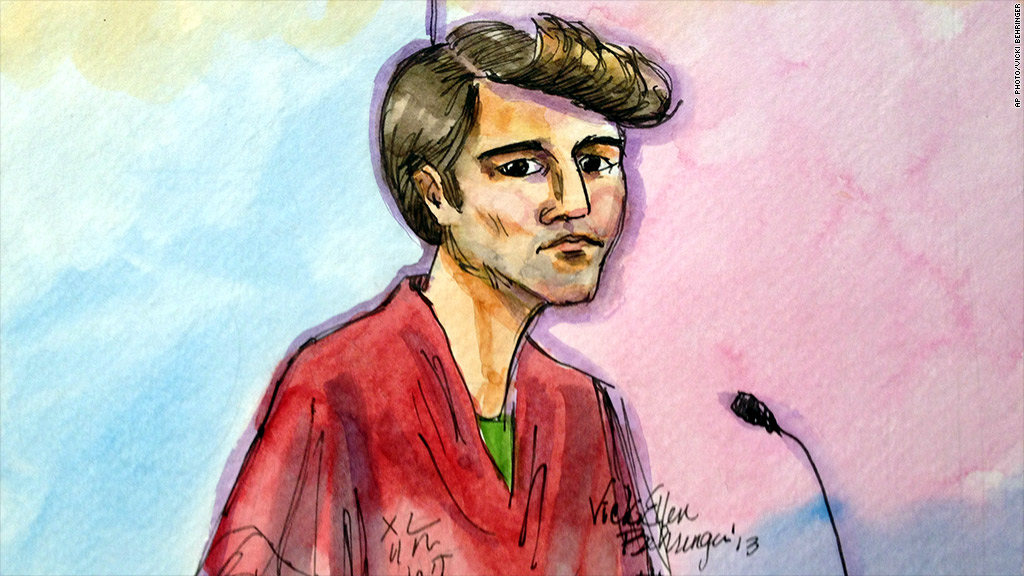 British police expect to make "many more" arrests after detaining four men they say were associated with the infamous online drug website, Silk Road.
The FBI shut down Silk Road last week and arrested the man who they say created it: Ross William Ulbricht.
Silk Road had been the go-to black market for all sorts of illegal products and services since its 2011 inception.
The online marketplace offered an easy way to find goods and services and make anonymous transactions. The site had 957,079 registered users, according to the FBI.
The four men arrested in Britain were held on drugs offenses.
"These arrests send a clear message to criminals; the hidden internet isn't hidden and your anonymous activity isn't anonymous," said Keith Bristow, head of the U.K. National Crime Agency.
Related: FBI shuts down online drug market, Silk Road
The only money accepted on Silk Road was the digital currency bitcoin, which was meant to add an additional layer of anonymity to buyers and sellers.
Over the past two and a half years, the FBI said the site generated revenue worth more than 9.5 million bitcoins -- valued at roughly $1.3 billion.
British police said millions of pounds worth of bitcoins had been seized in the operations against Silk Road, and they were working with other countries to investigate the threat presented by virtual currencies.
Related: British police nab "Mr Big" of cybercrime
Silk Road wasn't just used for dealing in illegal drugs. The FBI says it was also used to trade firearms, hire assassins and employ hackers.
The FBI had worked on shuttering Silk Road and tracking down its creator since late 2011. For the investigation, the FBI teamed up with the IRS, Drug Enforcement Administration and an investigative unit of the Department of Immigration and Customs Enforcement.
--CNNMoney's Jose Pagliery contributed to this report.