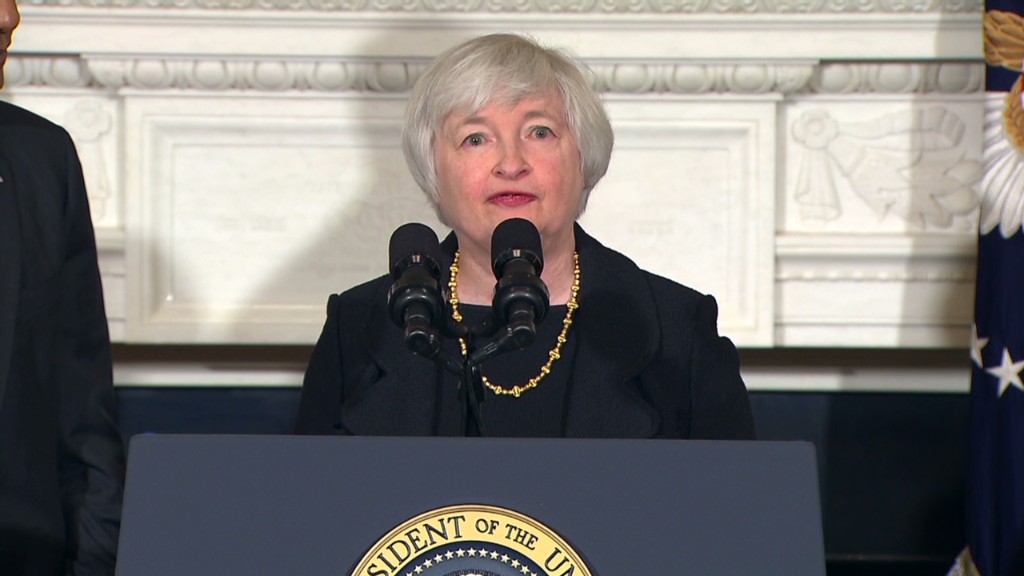 President Obama made what he called "one of the most important appointments that any president can make" Wednesday, nominating Janet Yellen to serve as the first female head of the Federal Reserve.
"She is a proven leader and she's tough -- not just because she's from Brooklyn, " Obama said. "Janet is exceptionally well qualified for this role."
Yellen, who currently serves as vice chair at the central bank, was always the top pick among her peers, based on her robust credentials. More than 500 economists signed a letter urging President Obama to nominate her for the top job.
They cite her years of experience in various Federal Reserve roles, as well as her meticulous research and economic forecasting skills, as key reasons why she's the most qualified candidate. Yellen foresaw the severity of the housing crisis before many of her peers, and voiced her concerns at Fed meetings.
The confirmation process usually takes a few months, but isn't expected to be difficult for her. Yellen has already won the support of top Senate Democrats, who also submitted a letter in her support to the president back in July.
That said, the decision was not made easily, and comes after the administration previously said it was considering Larry Summers for the position.
Summers has closer ties to the White House after serving as a top economic adviser to President Obama during the depths of the Great Recession. He also served as Treasury Secretary under President Clinton and presided as president of Harvard.
After heated press coverage and backlash from some Senate Democrats, Summers withdrew his name from consideration in mid September.
Investors view Yellen as representing continuity for the Fed because her views are closely aligned with current Chairman Ben Bernanke, whose second term ends on January 31.
Related: Decision not to taper was a 'close call,' Fed minutes say
Like Bernanke, Yellen's main concern recently has been that high unemployment has persisted too long and could lead to permanent loss of skills for some workers. This viewpoint means she tends to lean in favor of continuing the Fed's stimulus efforts.
"While we have made progress, we have farther to go," Yellen said Wednesday. "The mandate of the Federal Reserve is to serve all the American people. And too many Americans still can't find a job, and worry how they'll pay their bills and provide for their families. The Federal Reserve can help if it does its job effectively."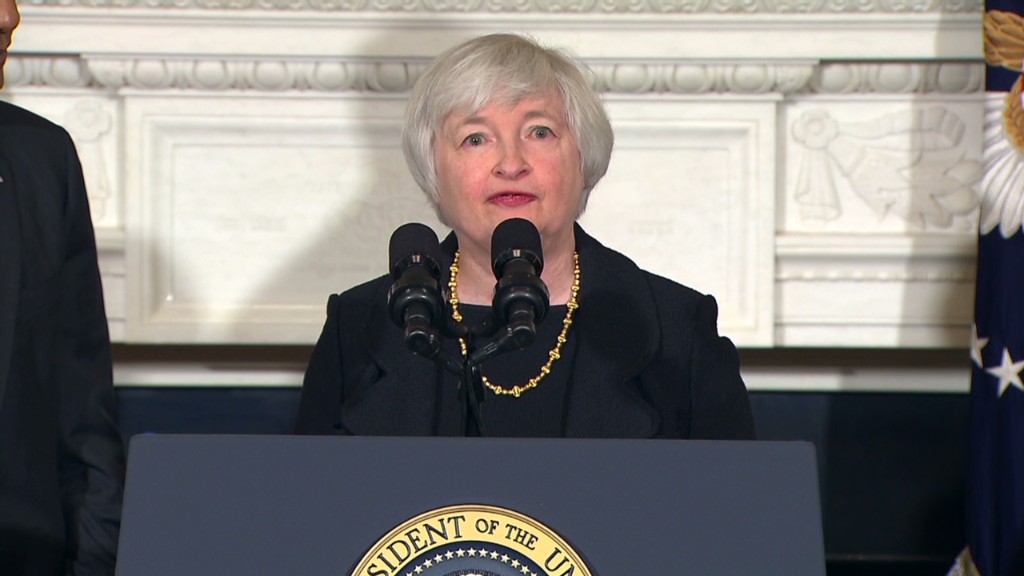 The president also spoke highly of Bernanke's tenure at the Fed, which coincided with the deepest economic crisis since the Great Depression.
"I want you to know, Ben, I'm personally very grateful to you for being such a strong partner in helping America recover from recession," the President said.