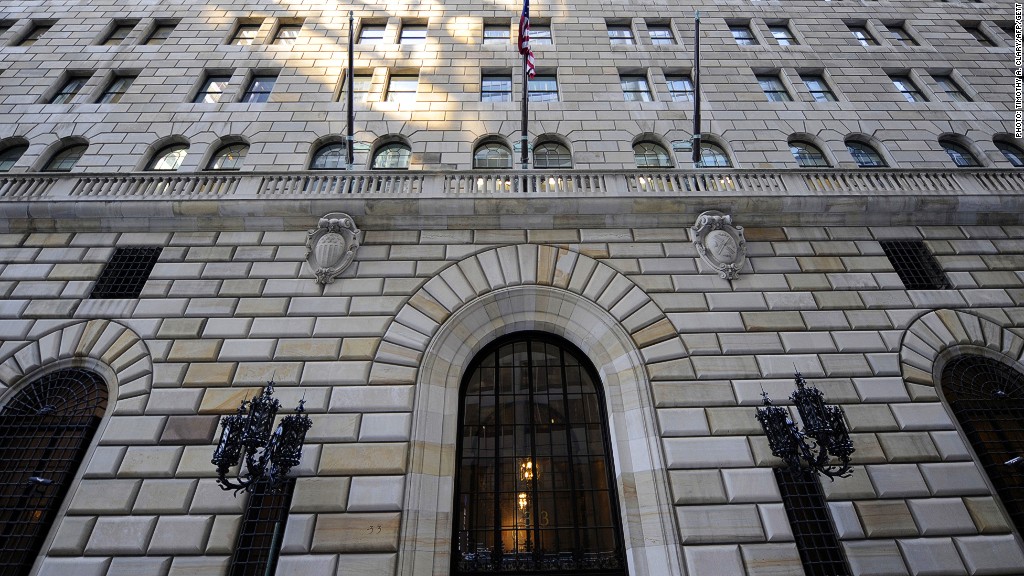 A former New York Federal Reserve employee is claiming she was fired after trying to blow the whistle on Wall Street powerhouse Goldman Sachs.
Carmen Segarra worked at the Fed as a frontline bank regulator for less than a year until she was dismissed in May 2012. She claims, in a federal suit filed Thursday, that she had uncovered several examples of serious violations of federal banking rules by Goldman Sachs (GS).
She says Goldman didn't have conflict of interest policies to address situations where it has money at stake in two different parties in one transaction.
The principal issue detailed in the suit was the $21 billion acquisition of pipeline company El Paso by Kinder Morgan (KMI), according to the suit. Goldman was advising El Paso on the deal even though it owned 20% of Kinder at the time. That conflict later sparked shareholder lawsuits.
Segarra says that when she told her supervisors that Goldman did not have a conflicts policy, she was told the information could cause the firm to "explode" and customers and consumers to "run off," the suit alleged.
Further, Segarra claims her supervisors ordered her to change her findings to indicate that Goldman was not in violation of banking rules. The suit says she refused and was fired three days later.
In a statement, the Fed said concerns by employees about the banks they oversee "are treated seriously and investigated appropriately with a high degree of independence." It went on to say the Fed "categorically rejects any suggestions" that its personnel decisions are not solely based on employee performance.
Related: Goldman probed over Swiss worker laws
The suit points out the "history of employees" moving jobs from Goldman to the Federal Reserve. "Top level management for the Federal Reserve worked at Goldman previously," it says.
The suit does not explicitly site who it is referring to. But William Dudley, president of the New York Fed, was a partner, chief economist and managing director at Goldman before he joined the New York Fed in 2007.
Goldman Sachs, which was not named as a defendant in the suit, said it has "no knowledge" of the "internal Fed discussions" or the issues raised by the suit.
"As we have described publicly in our Business Standards Committee report, Goldman Sachs has a comprehensive approach to addressing conflicts through firmwide and divisional policies and infrastructures," the firm said.