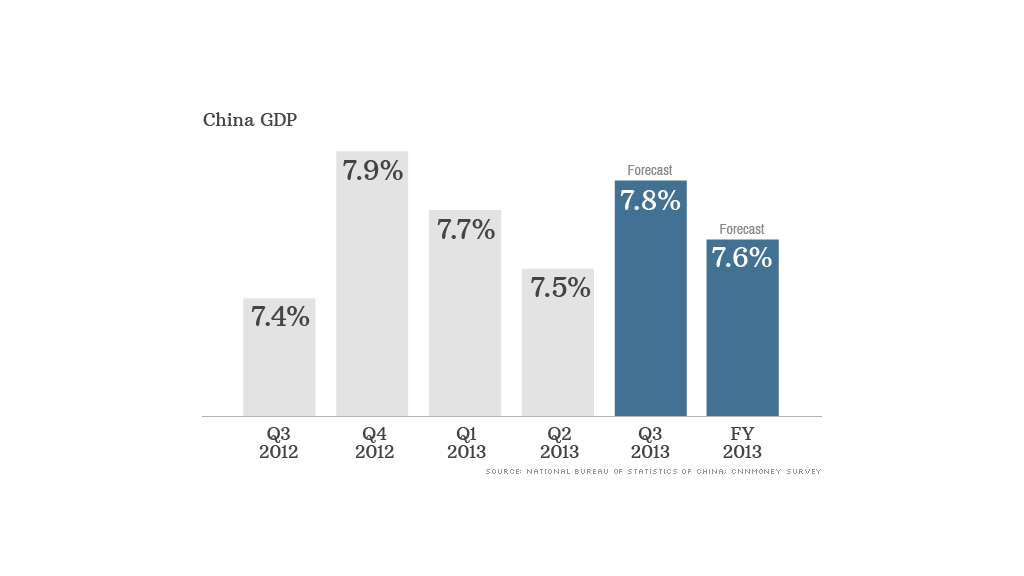 China's economy powered ahead in the third quarter, gaining strength even as a potential deceleration lurks right around the corner, according to a CNNMoney survey of economists.
Gross domestic product grew by 7.8% over the previous year in the third quarter, according to the survey's median estimate. That represents a faster pace of growth than seen in the second and third quarters of this year.
China's National Bureau of Statistics will announce its third quarter GDP figure on Friday.
While the economy is looking stronger for now, and fears of a major slowdown have been quelled, growth for the year as a whole may be less impressive.
Economists forecast 2013 GDP growth of 7.6%, only slightly above the official 7.5% target. And the world's second largest economy is expected to expand by just 7.25% in 2014, a rate not seen in more than two decades.
"The recent economic rebound in China has settled investors' nerves about an imminent hard landing," said Qinwei Wang of Capital Economics.
"We expect the rebound to fade and for growth to slow again over the coming year, but see this as a necessary step to steering the economy onto a more sustainable path," Wang said.
Related story: China's economic stumble has Asia worried
China's GDP is the most comprehensive gauge of the country's economic health -- an important number to monitor as the government works to bring about stability after decades of runaway expansion.
The country averaged growth of around 10% a year in the past three decades, propelling it up the list of biggest economies, generating wealth for its growing middle class and boosting global trade.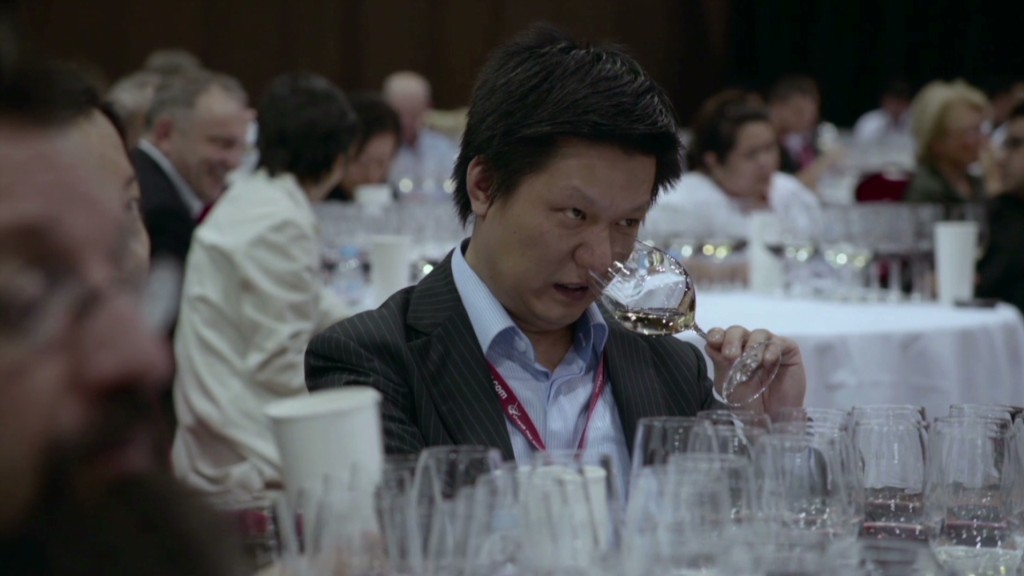 As China seeks more sustainable growth, it is trying to shift from an export-driven model toward one led by consumption. Economists believe the path ahead could be rather bumpy.
One major headwind is the country's addiction to credit -- which shows no signs of slowing, even as debt piles up.
Mushrooming credit has also spurred a rise in shadow banking. Shadow banks offer loans to small and medium-sized companies that are ignored by large state-run banks. Often, the loans are packaged and sold to investors looking for higher returns.
China also faces challenges in growing local government debt, rising property prices and weak demand for exports.
Related story: China rebound? Not so fast
The government is trying to get a handle on the debt problem with a nationwide audit of local governments. The results are expected to be released before a Communist Party meeting in November, and may impact economic policy.
Economists surveyed are expecting the government to set the agenda on a wide range of financial and monetary reforms at the meeting, although they said it could be a while before Beijing announces detailed plans.