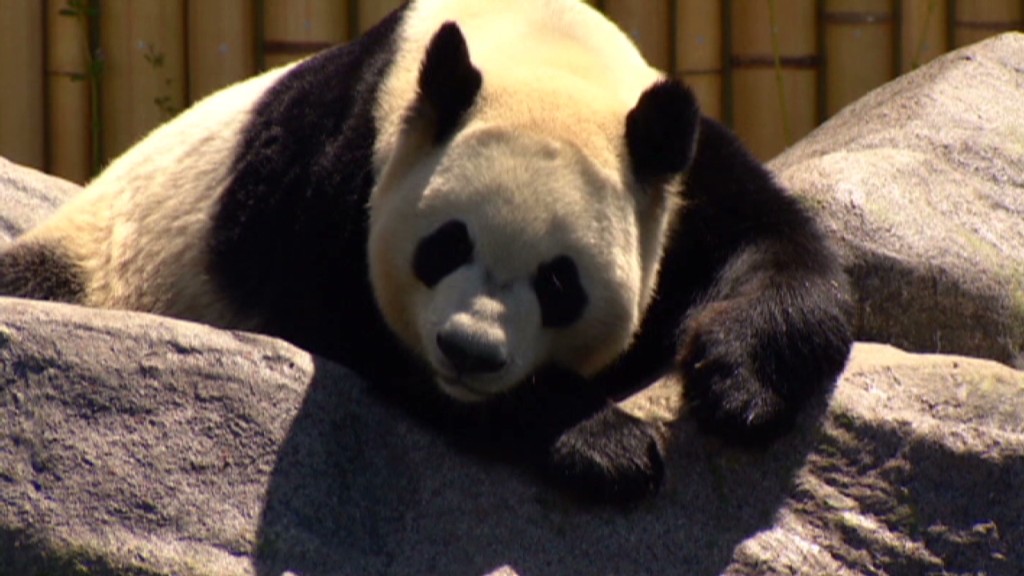 If you want to get a sense of China's economic priorities, follow the pandas.
Beijing currently has about 50 of the super-cute black and white furballs loaned out to zoos across the world -- and almost all the recent loans have been to countries that have signed major trade and foreign investment deals with China.
It works like this: Agree to export key energy technology to China; get a panda. Supply Beijing with the uranium it needs to power nuclear reactors; get a panda. Sign a free trade agreement with China; get a panda.
The trading partners even pay China a fee for the pandas, which are a hot item that draw customers to zoos.
"Panda loans are associated with nations supplying China with valuable resources and technology and symbolize China's willingness to build guanxi -- namely, deep trade relationships characterized by trust, reciprocity, loyalty and longevity," according to a recent paper by researchers at Oxford University.
Take Scotland. In early 2011, China negotiated multi-billion dollar agreements with Scotland for the supply of salmon and petrochemical and renewable energy technology. And in return? China loaned a pair of its pandas to the Edinburgh Zoo.
Related story: How China's booming panda business works
What did China get out of the deal? Oil drilling technology, said Oxford University's Kathleen Buckingham. "That's what China is investing in. It's not exactly investing in the U.K. as a whole; it's investing in Scotland for the technology and the resources."
Beijing has also been handing out pandas to countries that supply the uranium needed to reach its ambitious nuclear energy targets.
Canada and France both signed multi-billion dollar uranium export deals that coincided with panda loans to the two countries. Australia -- which holds the world's largest uranium reserves -- received a pair of pandas in 2009 after agreeing to supply uranium to China in 2006.
Other countries with panda loans, such as Singapore and Thailand, have inked free-trade agreements with China. The same goes for Malaysia -- all papers have been signed, and the country will soon receive its first pair of pandas.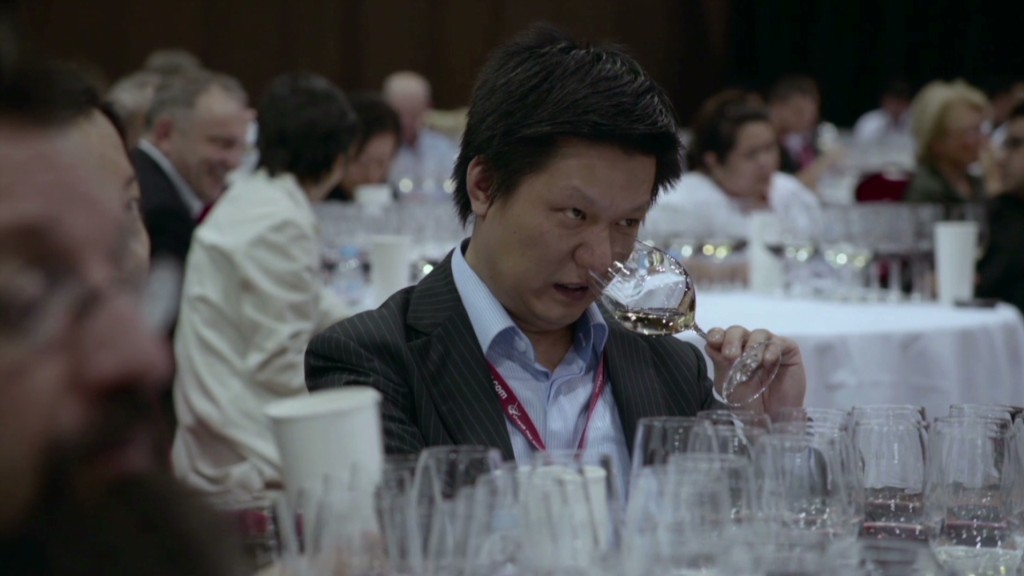 The panda-for-resources swap is a trend that is likely to grow, especially as China's rapidly expanding economy drives demand for outside resources even higher. There is no shortage of interest in the pandas, either.
"There seems to be a backlog of countries clamoring for pandas," Buckingham said.
Not all of China's major trading partners have been lucky enough to land a panda. Buckingham said this is because the value of the animals is tied to their rarity -- the same reason that diamonds or gold are prized commodities.
"Every zoo has a lion or tiger, but not a panda," she said. "China needs to remain selective in its choice of panda-receiving countries in order to maintain the rarity, and therefore, their value."
Related story: China set to pass U.S. as top oil importer
Strategically handing out pandas to curry favor isn't exactly a new phenomenon.
When Mao Zedong was in power, pandas were gifted to the leaders of the former Soviet Union, North Korea, U.S. and the U.K. From 1972 to 1974, China gifted 24 pandas as "goodwill ambassadors."
But as the power of pandas as a diplomatic and business tool grew, so did the business of pandas.
In the 1980s, as China sought to open up its economy, "all of a sudden they needed dollars, so they had people trying to peddle short-term loans of pandas," said Dave Towne, president of the Giant Panda Conservation Foundation. A pair of pandas were available for a monthly rental fee of $100,000.
After conservationists and watchdogs objected, China instituted reforms that extended loan periods and put a greater emphasis on research.
Related story: 'Panda cam' goes dark in shutdown
Nowadays, approved zoos must still pay fees to China for the privilege of having pandas. A pair costs about $1 million a year, though some agreements may differ. Although caring for a panda can get expensive and zoos often sink additional dollars into conservation projects, they're able to offset some costs as visitors flock to see the pandas.
The panda swap can also cut in the other direction.
The United States, for example, lost two American-born panda cubs in 2010 after President Obama took a meeting with the Dalai Lama over Chinese objections. The cubs -- which China owns regardless of birthplace -- were quickly recalled.
"[China] values pandas as their number one animal," said Suzanne Gendron, director of Hong Kong's Ocean Park Conservation Foundation. "You wouldn't want to give a panda to someone you don't trust."